New drop bolt to complete the range
Good news from our drop bolt family, as our Locking Drop bolt has been added to our range of modern gate hardware.
Our customers have known and loved our two existing drop bolts ranges for many years: The Auto-Locking Drop bolt has proven to be a great addition to any traditional style double gate, while our Concealed Drop bolt has been a great feature for anyone looking for a clean invisible look.
Today, the robust Locking Drop bolt is a welcome alternative for modern style steel and aluminium gates.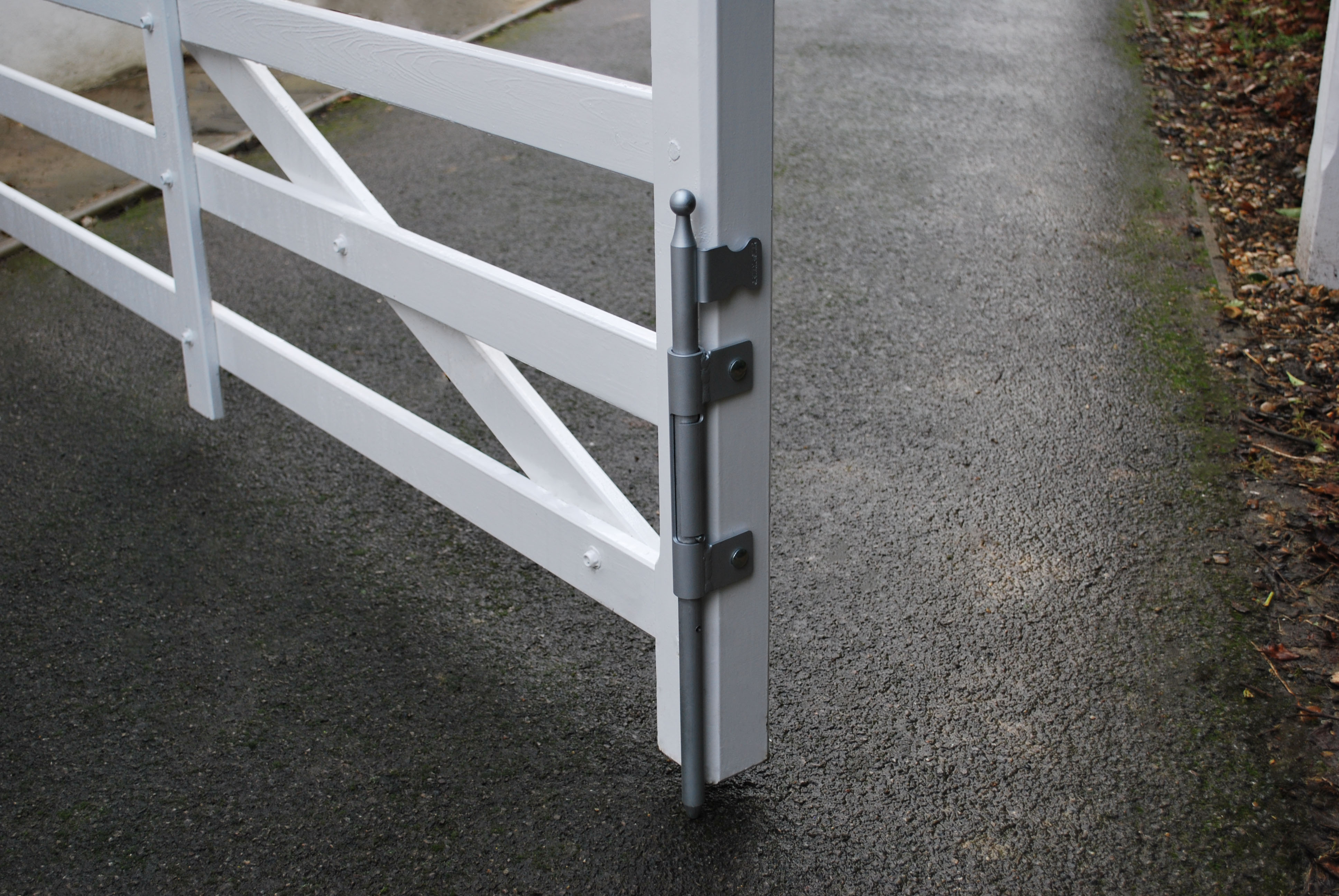 Our Autolocking Drop bolt is a great way to secure any double swing gate without breaking the bank.
The handle turns neatly around the post, making sure it is clamped between the two wings when the gate is closed. This way, nobody can force the gate open.
Some refined details ensure that this drop bolt will nicely merge with your design, and the "screw-fixed" version will allow you to install it after the gate has been completed.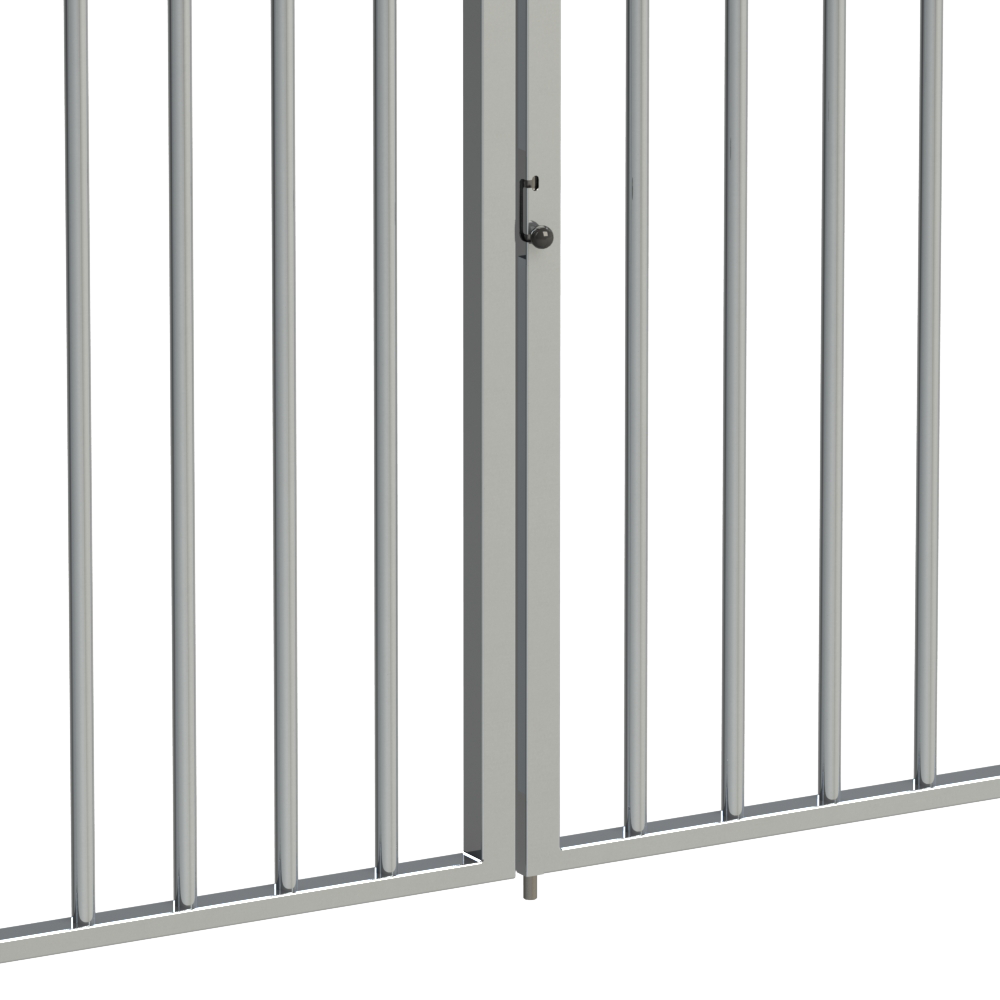 The concealed drop bolt is barely visible when the gate is completed, as it is installed inside the box section. This works well when you have a particular design in mind and you don't want any 'foreign' elements sticking out.
Another great feature is that the handle can be placed at any height your client likes.  This means that if the gate is designed to keep small children from entering, or you just don't want to bend down each time, this is a great solution.
About our new Drop Bolt
Our Locking drop bolt combines good looks and ease of use together with some additional features to help make your life as the gate professional easier.
Elegant design and modern materials
The bolt is made of a substantial stainless steel rod of 19 mm in diameter. As this material works well with any design, you can use it on steel, aluminium or wooden gates.  Whatever trend you like, our drop bolt will only make your gate look better.
Besides that, the stainless steel option is a great way to protect your hardware from rust and corrosion for a very long time.
If you are not a fan of stainless steel, we offer a version with galvanised bolt instead.
It goes without saying that such a substantial steel pin will also provide excellent security even for the biggest gates. When secured into the ground, it will protect them from forced opening by intruders, strong winds, and will be a good initial protection measure if the gate was bumped by a vehicle.
The housing and the handle of the drop bolt are made of powder coated steel, which is another great way of protecting the material against the weather outside. These elements can be easily painted or powder coated with your gate in any other colour to blend easily with your design.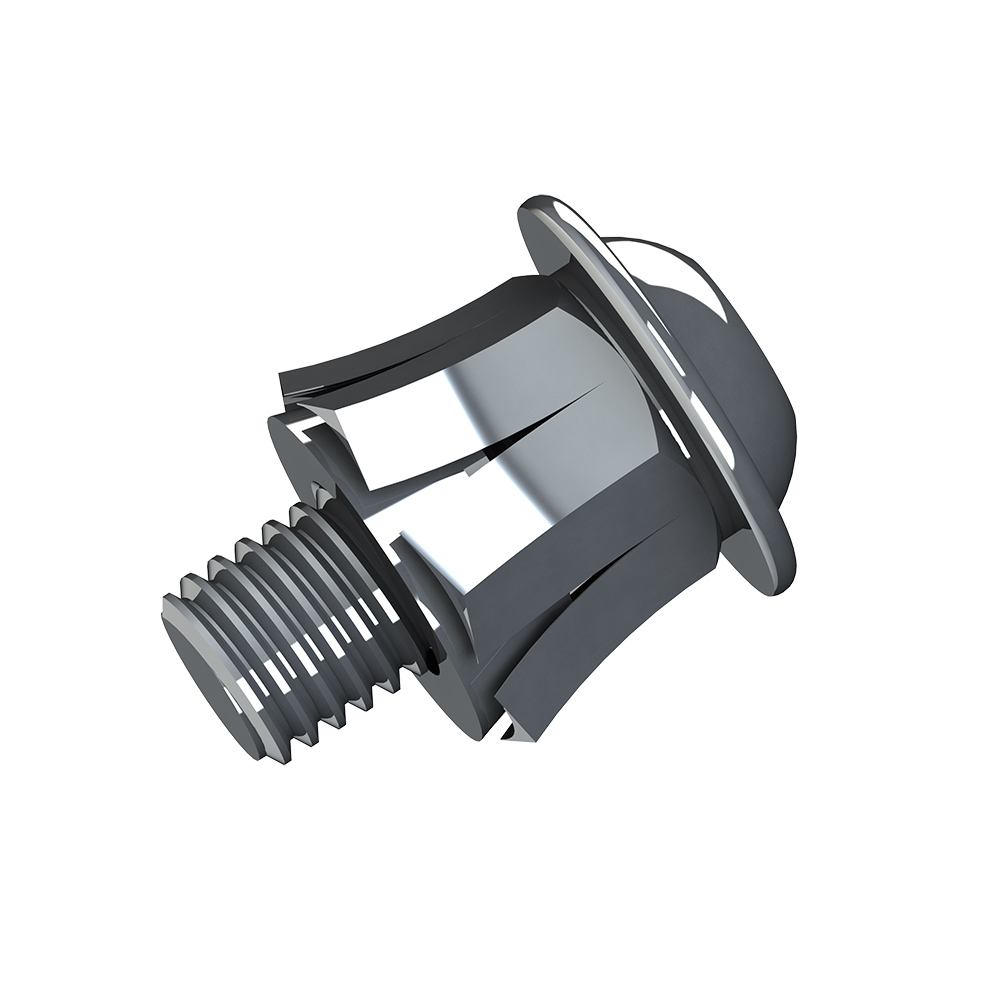 Installation and technical features
This drop bolt is a "bolt-on" version, which means that it easily installs in two 15 mm holes, which only need to be drilled on one side of the gate. We have designed it to accept self-expanding screws (which we provide in the package) that will fasten inside the post once you start tightening them. An allen key is all you will need for the job.
Our factory best for now is 2:36 min to pop one of these on the gate. Let us know if you break our record!
There are three height positions on the pin to allow for height adjustment of 100 mm. This is great when you are working with an uneven surface or the gate is installed on a slope.  This pin is easily unscrewed to re-adjust before the drop bolt is installed, but cannot be tampered with when the gate is closed.
Finally, the specific shape of the handle is designed to make sure that it is clamped between the two wings when you close your gate. You can turn the handle and pull the bolt up only after one wing is opened. This simple but secure method ensures that nobody can push your gate open after you have locked it.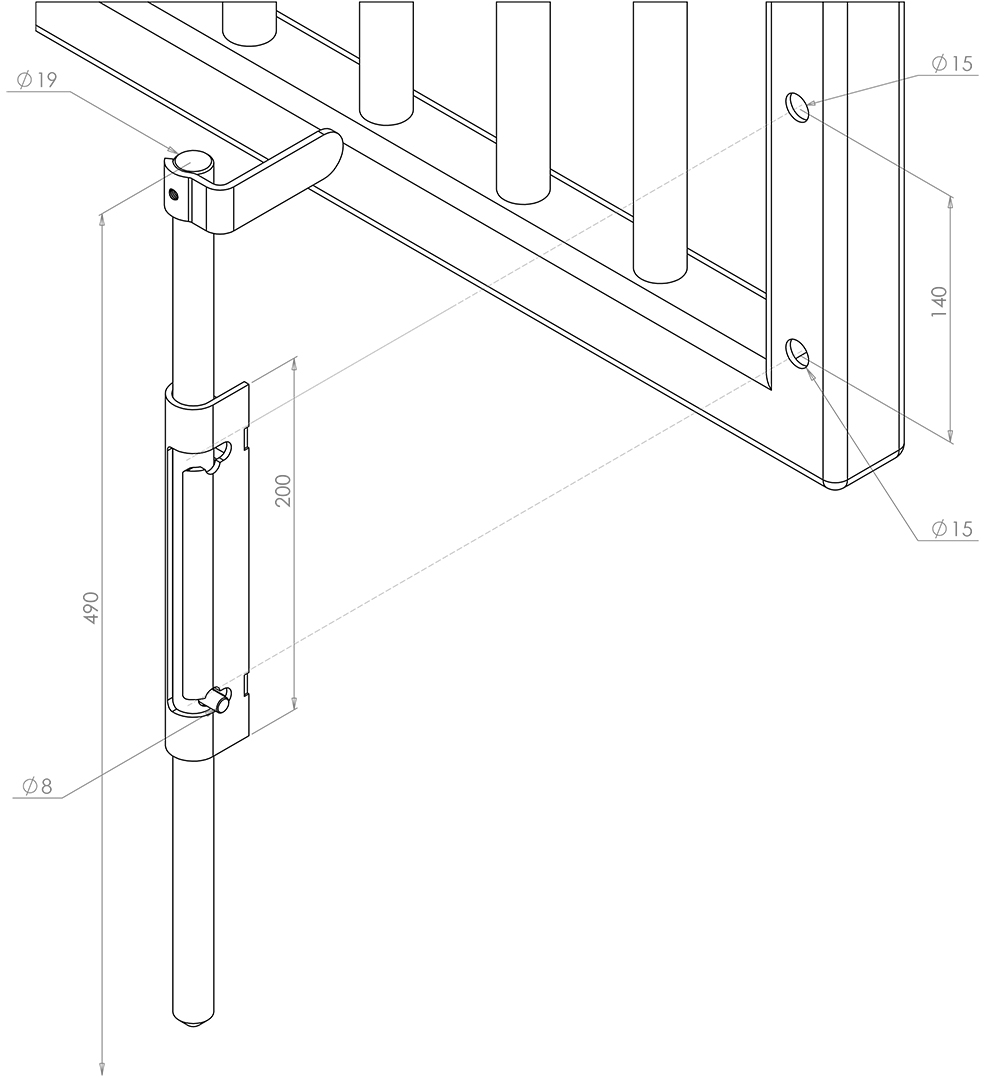 All these features make sure that you get the job done in no time with the most basic tools, while the final result will work well and make your gate look impressive!
Want to order or know more about the locking drop bolt?  Follow the link here for the product page Gatemaster Locking Drop Bolt, contact us below or order one in the UK through our sister company Signet Locks here.