Choose the Right Gate Lock: Superlock or Select Pro?

It can be difficult to choose the right gate lock solution for your project, and even more so when there are many similar products on the market.
At Gatemaster Locks we always want to make life easier for gate manufacturers, which is why we've developed several gate lock ranges with this in mind. Two of our most popular ranges, Select Pro and the Superlock are both developed with easy fitting and security in mind, so how do you choose the right gate lock? To help you with this, we are sharing a bit more about them and their differences so you can choose the right gate lock for your next project.
Comparing the two
Security
The Select Pro and the Superlock are both ranges of locks that are developed to be safe options when it comes to securely locking your gate. We have manufactured both ranges of locks to grant your gate optimal security, giving them equal levels of protection.
Corrosion Resistance
The Select Pro and Superlock gate locks are all corrosion proof and we have designed them to withstand exposure to the outdoors. They have both been salt-spray tested in a highly corrosive environment to ensure longevity. One of the key differences is between the material of the two locks. The Superlock is mostly stainless steel whereas the Select Pro insides are electro-galvanised steel – stainless steel is often seen as a more marine grade option.
Fit and Adjustability
All the Gatemaster locks, without exception, have been specially manufactured with the fitter in mind. The whole process of installing any of these locks on the gate is simple, whether it is bolting them on or welding them in. The latch bolts and deadbolts are all adjustable for precise fitting on site, which makes both ranges efficient for any installer.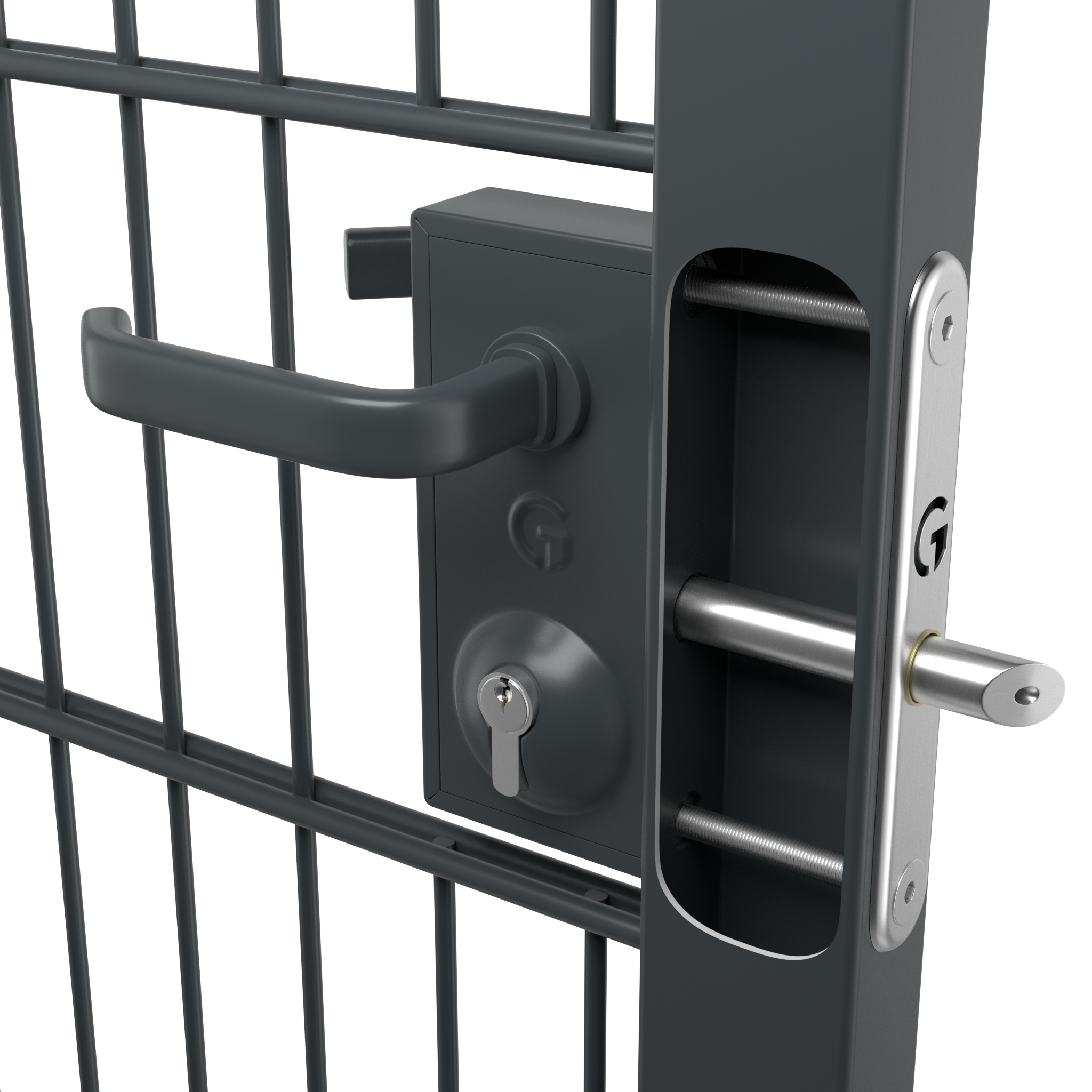 Included Accessories
Even though you are buying a gate lock, you get so much more as both the Select Pro and the Superlock ranges come with a variety of accessories including (where applicable) a strike plate for the post, a handle set, a 1/8″ allen key for adjustment, instruction sheets and a bolt support plate. The bolt support plates are a crucial part of the lock kit as they reduce wear on the locks and increase their life significantly.
No Power Needed for Digital
If you need a digital combination lock, this is an option for both ranges. And despite being named 'digital', there is no need for any wiring or electrics as they both use mechanical keypads. The locks are therefore unaffected by problems that electric locks face such as power cuts, and if retrofitting, there is no need to provide wiring of the gate system. They are all extremely easy to fit, which makes them the simplest way to gain keyless entry to your property.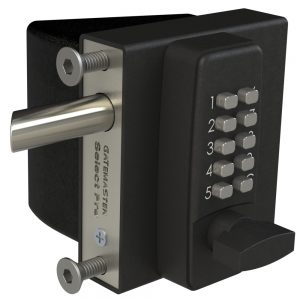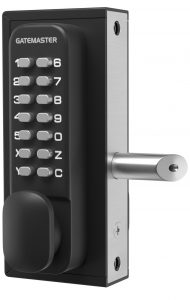 The Superlock BDG Digital Lock
Usability
Before you choose a gate lock, it's important to consider where it will be used and if the lock is suitable for this location. Although our locks are heavy-duty and secure, both the Select Pro and the Superlock are easy and simple to use. We have ensured our locks can be used for a wide range of places and have designed these two lock ranges with a light-touch deadlocking and latching action. As a result, both lock ranges are easy to operate for children, disabled and elderly people.
Handle Options
If the lock you need has been built to be used with a handle, you will need to choose the right gate lock as well as the handles to go with it. Luckily, you have the choice of a variety of styles to go with your gate for both our ranges. Straight lever handles or ornamental handles are options available for you to choose from so you can make sure the lock and handles match the style of the gate.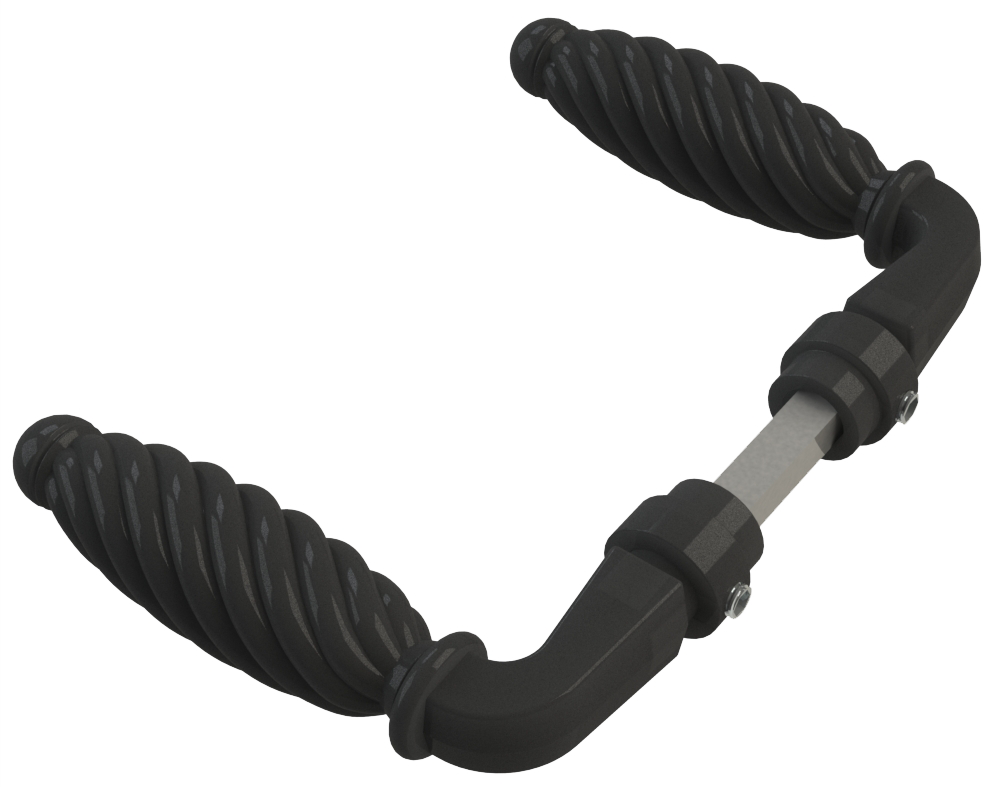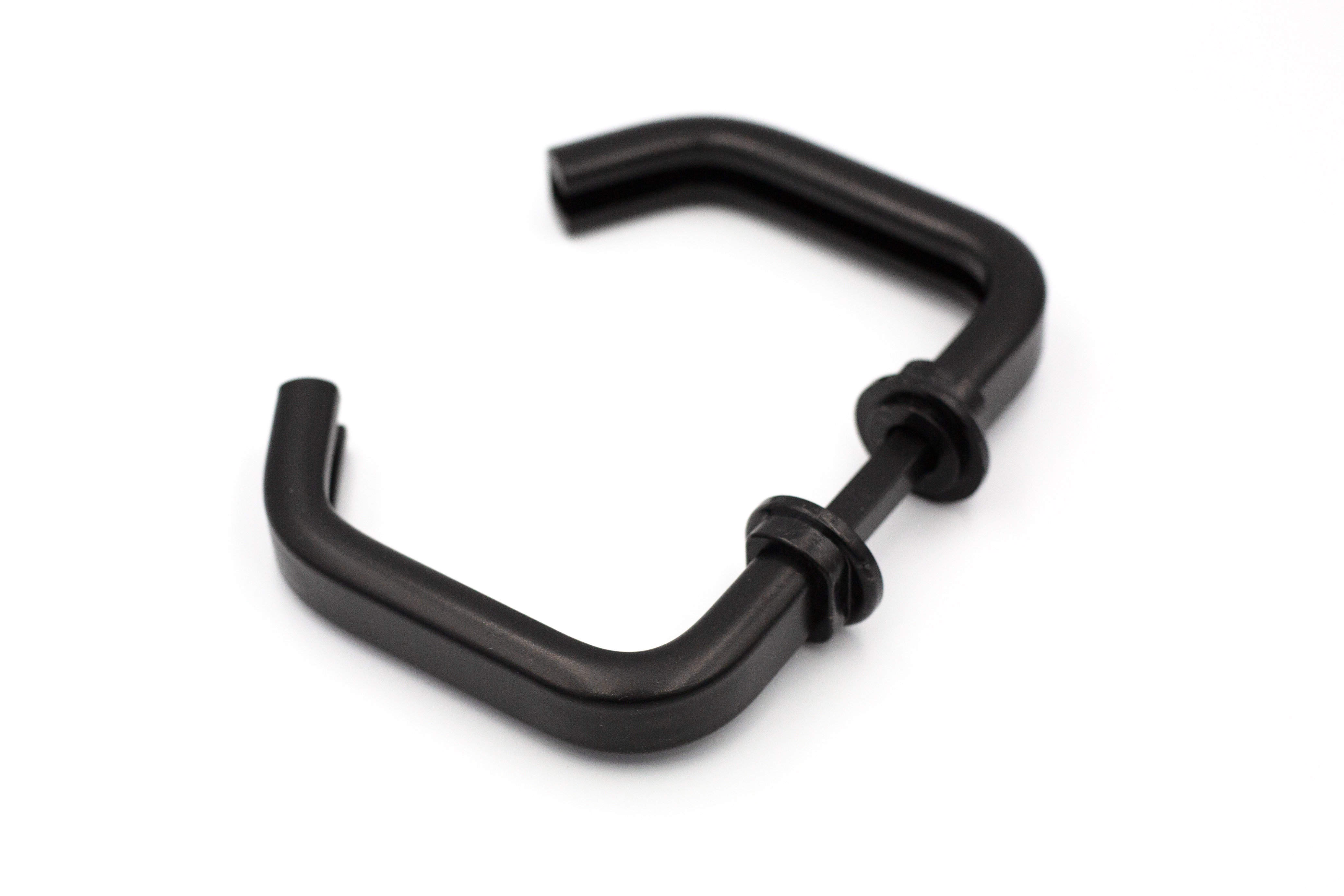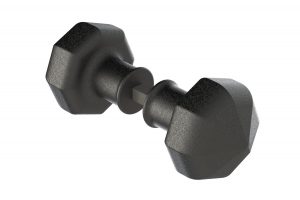 Design Differences
Based on the above, it seems there are more similarities than differences between the Select Pro and the Superlock ranges, which doesn't exactly make it easier to choose the right gate lock. And that is because both are designed from the same premise of making easy to fit, reliable, and quality products that do the job.
But it's easy to see one difference quite quickly and that is of course the shape.
The Select Pro is uniquely square shaped, which has been particularly well-received by a lot of manufacturers. The shape makes them easy to work with and to incorporate into a lot of gate designs. The Select Pro measures 3-7/8″ back to front, which can sometimes mean it won't fit between the gaps in a barred fence and installation could require cutting a bar off to fit it.
Although similar, the Superlock case is rectangular and has the advantage of only being 2-3/4″ deep. This makes it slimmer in comparison to most gate locks on the market, enabling it to fit into a smaller gap and making for a sleek finish on the gates.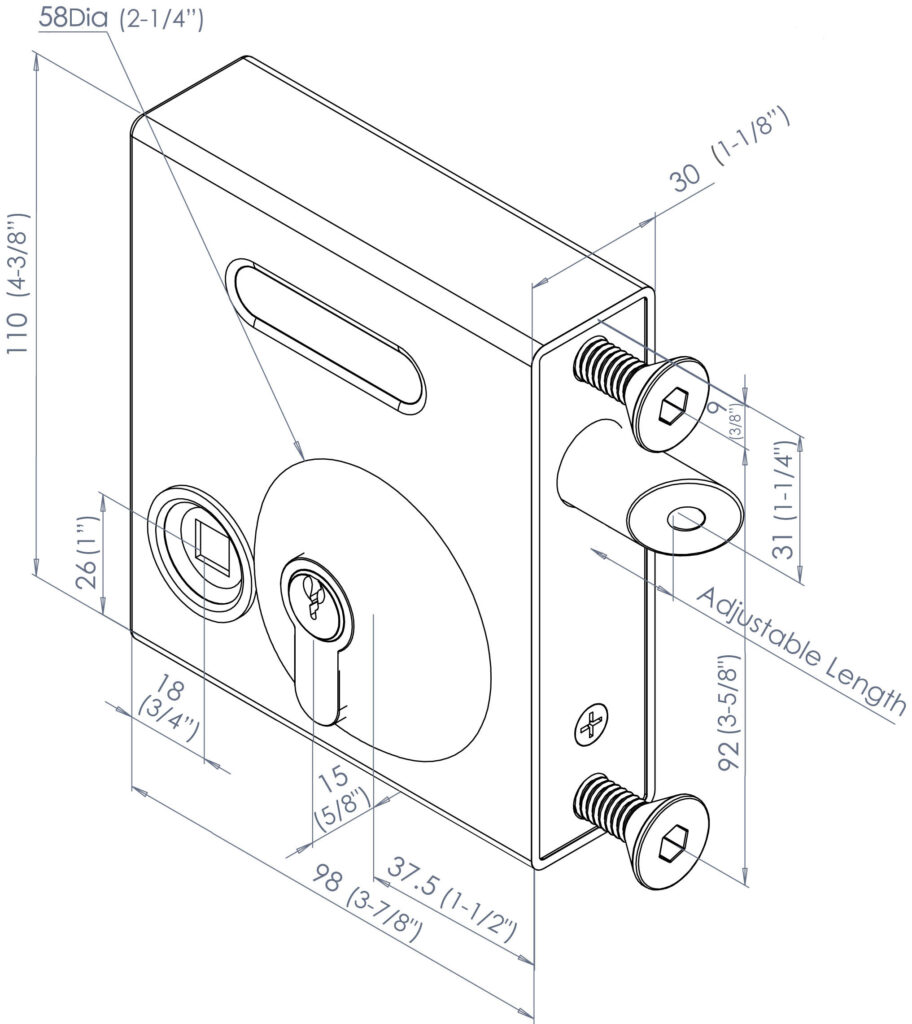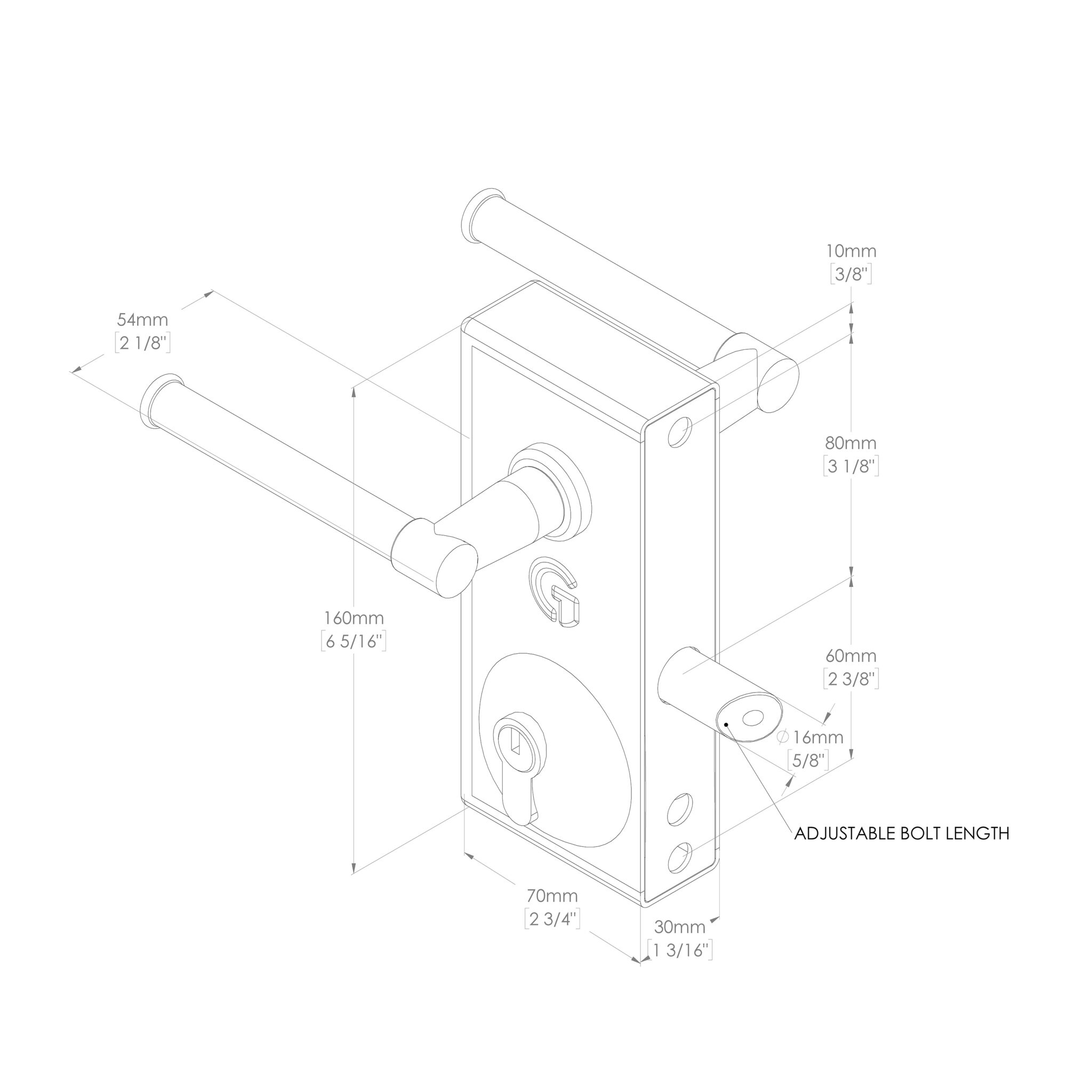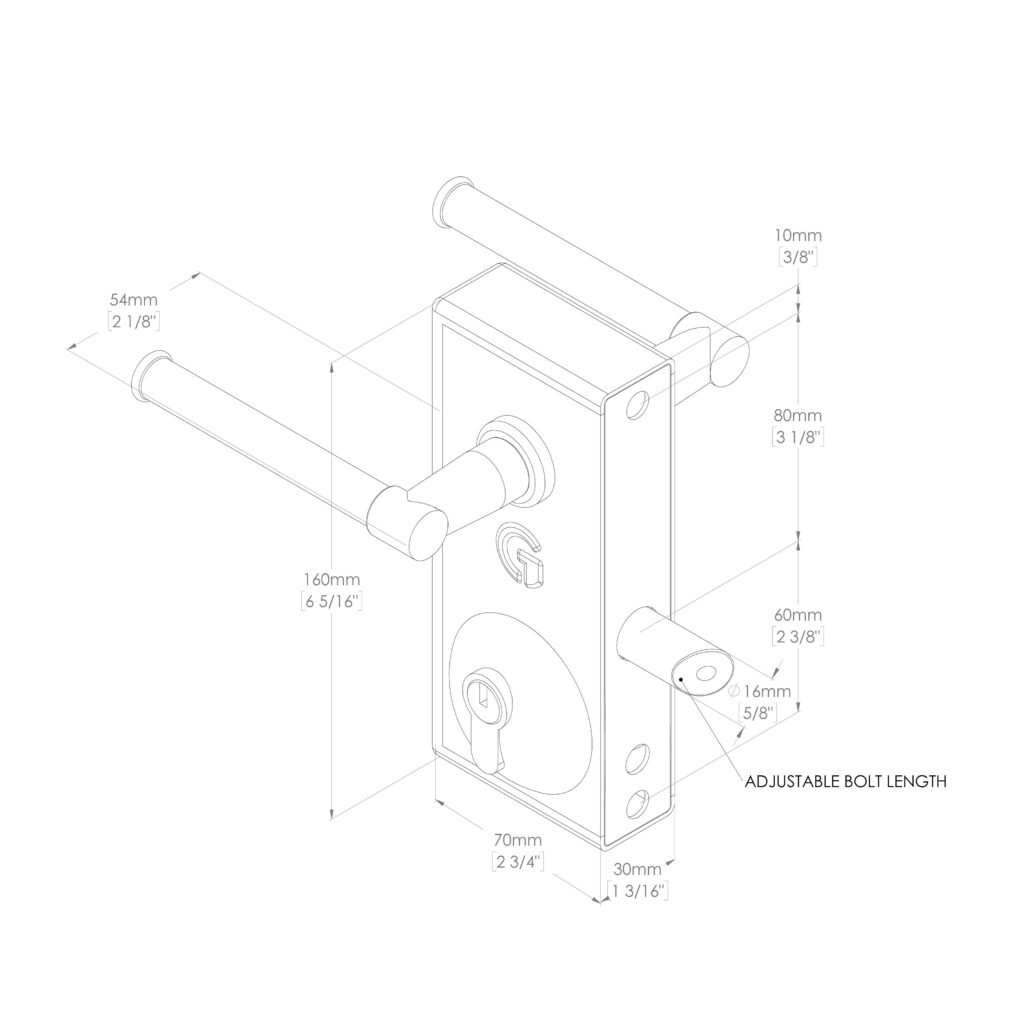 Both lock ranges have a combined latch and deadbolt. This bolt is completely removable, which means you can take it off to slide the case and body of the lock in position on the gate and then secure the bolt to ensure a precise and simple fitting.
Choose the Right Gate Lock for You
We know it is difficult to choose the right gate lock, so hopefully comparing our most popular ranges has given you an overview of their main differences and similarities.
In conclusion, the two ranges share a lot of key common points that make Gatemaster the trusted manufacturer due to the simple, easy-to-fit design and focus on reliable, secure locks. The differences mainly come from the size and shape of the locks within each range. The lock that will work the best for you depends on your gate and the style you want it to have.
If you prefer a square lock that is easy to fit in your gate designs, go with a Select Pro. If you prefer a slimmer, rectangular lock that bolts on easily in your gate, choose the Superlock. Because regardless of which of the two lock ranges you go for, you can be sure to get a quality lock that'll do its job!
Read more