Giving your gates a lead with a gate tether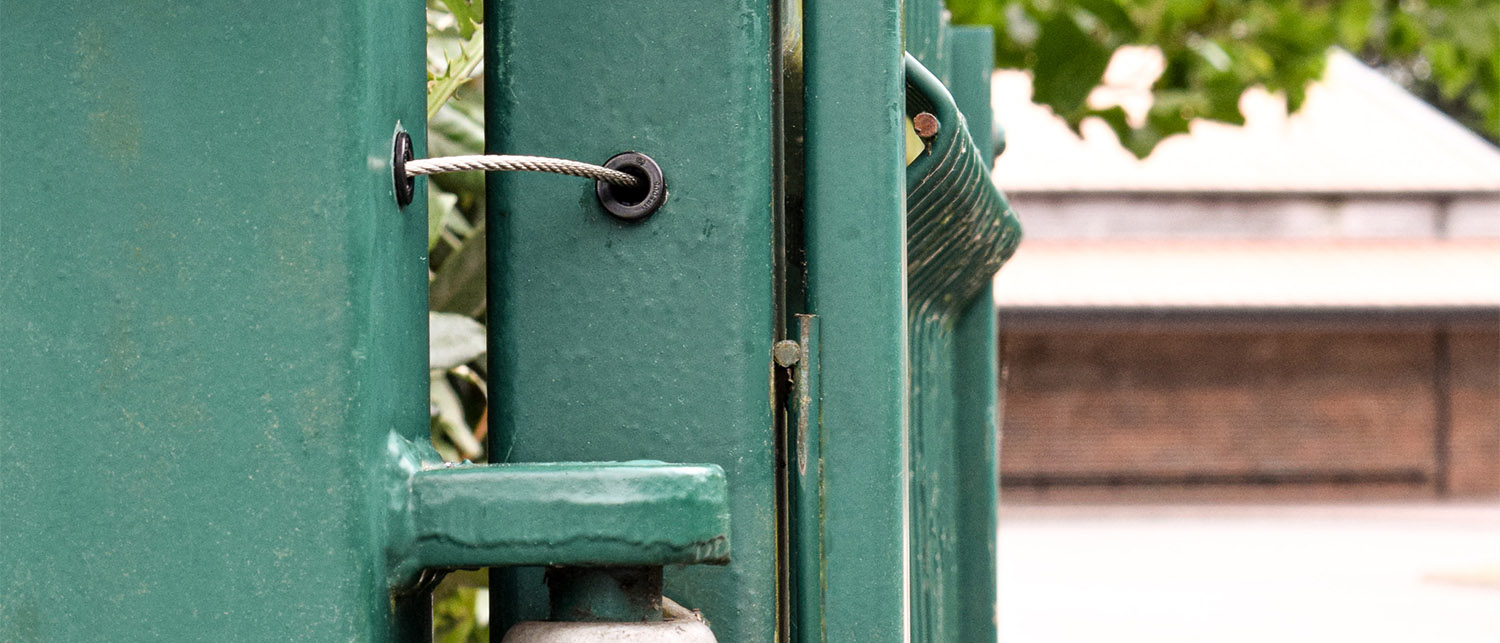 Earlier this year, we presented our prototype gate tether at the Perimeter Protection 2020 exhibition in Nürnberg, Germany – and it was a big success! This restrainer was developed to fulfil the requirements of the DIN EN 12604 regulation to keep your gates from toppling over if the top hinge were to fail.
Unfortunately, every major storm leaves at least a few sites like this one where a gate is torn off its hinges, which often leads to severe damages and liabilities. So we went ahead and developed the Gate Restrainer, which will be there when it's needed, but will remain (nearly) invisible otherwise.
The Gate Safe organisation recommends a gate tether as a great alternative to increase safety in the "single point of failure", i.e. the hinges. This is following the new mandatory rule (British Standard EN 12604:2017) that requires 3 hinges on all new swing gates. Such a gate tether is visually unobtrusive and easy to install to an existing gate, however, it significantly increases the safety and helps to comply with the law.
Construction of the gate tether
We were looking to make our gate restrainers simple and functional.  You could call it the airbag for your gate: neatly tucked away, hoping that you will never need it, but there to save you from a disaster.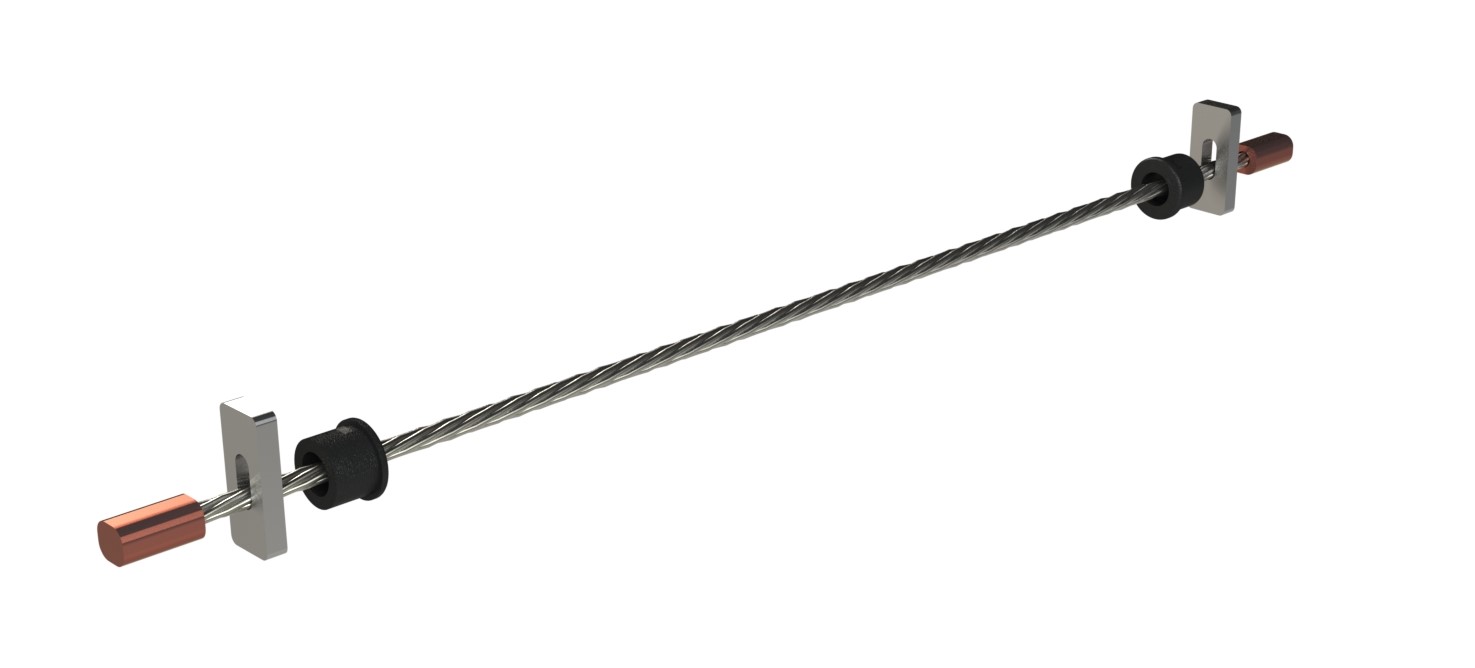 Our gate restrainer is designed from flexible braided stainless steel wire. Just as a dog leash, it can stay hidden in your gate post and slide out when the gate moves, allowing for a 180° opening.
Thanks to its unique construction the restrainer will fit in a 1/2″ round hole – very unobtrusive and incredibly easy to install on site.
Materials that we used:
Braided stainless steel wire
Heavy duty stainless steel stop ends
Copper top ends
Plastic bushes to protect your gate from scratches
The security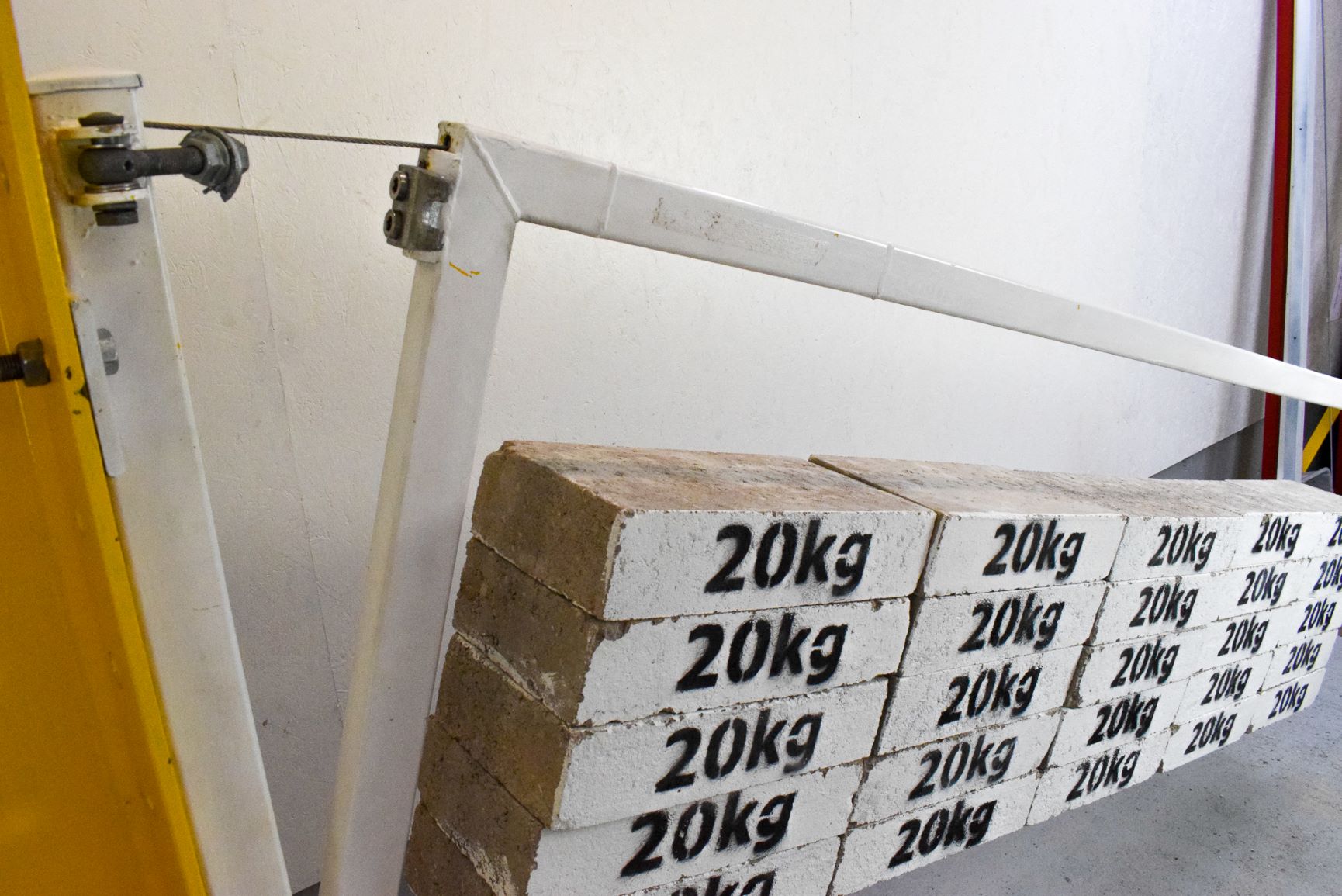 Given its slim appearance one might think that this restrainer is a 'weakling', but nothing is less true!  We have developed 2 versions to allow for a wider range of applications: the GRS-03 can handle gates of up to 570lb and the GRS-04 can go up to 1100lb thanks to its 5/32″ thick wire and the reinforced plates.
But don't just take our word for it. We have properly tested both versions and provide full reports as below.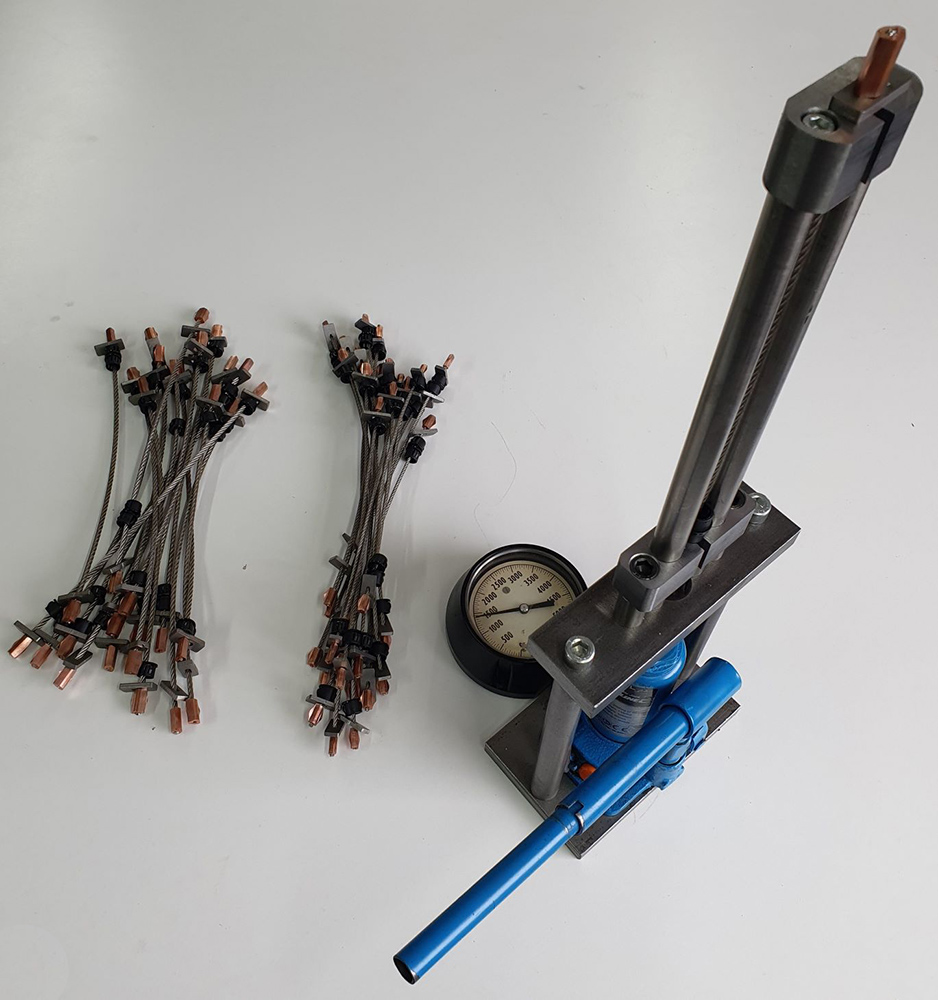 Next to that, every restrainer is tested before shipment in accord with our strict quality control standards.
Download the GRS-03 test report (PDF)
Download the GRS-04 test report (PDF)
Better safe than sorry!
A recent article in the Fencing Observer (FOBS) magazine mentioned a case where the gate installer received a large fine for the gate that has fallen over (FOBS 108, May 2020). These are situations that we all hope to avoid!
At Gatemaster, we make products that will help gate manufacturers and installers all over the world create great products that work well and keep their customers safe and happy.
Take a look at the Gate Restrainer product page here!
Looking for more information or distributor details?  Send us an email at sales(@)gatemasterlocks.com or give us a call on +44 (0)1243 558580.
Read more