Giving your gates a lead with a gate tether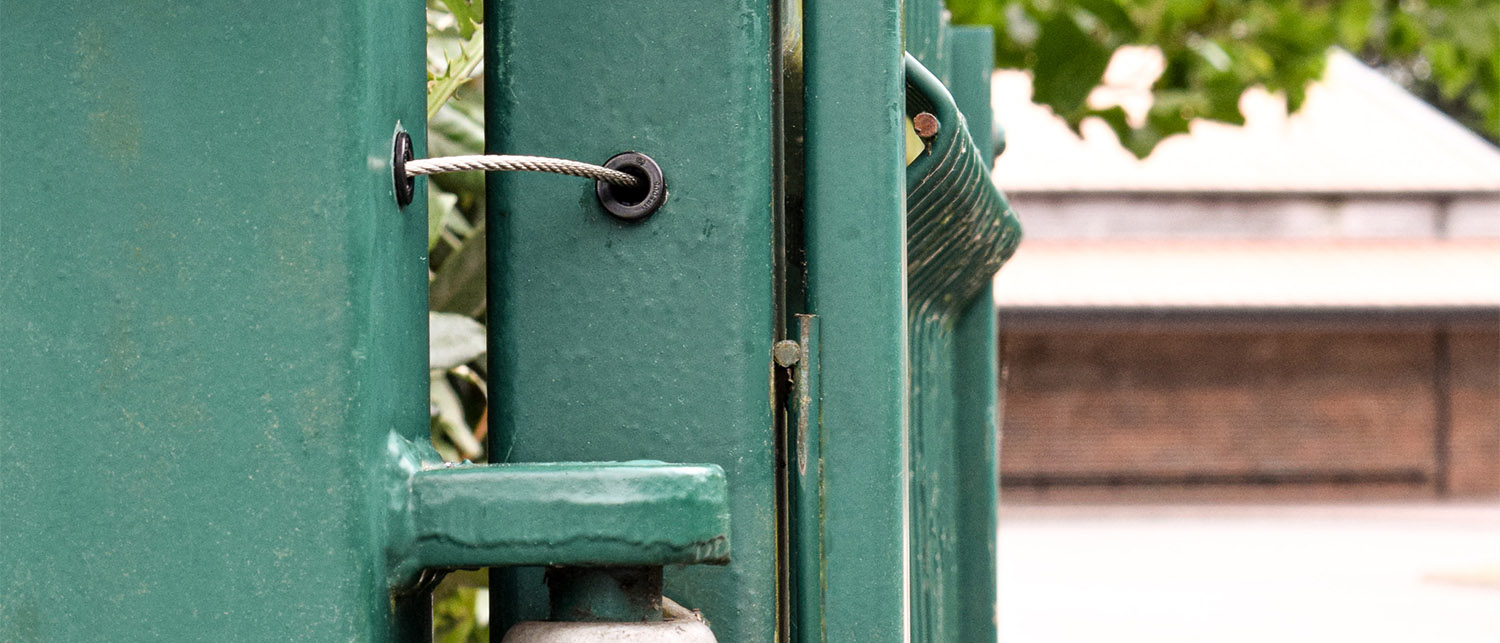 Gate tethers work as a safety cable to help prevent gates falling. They are recommended to use in order to fulfil the requirements of the DIN EN 12604 regulation to keep your gates from falling over if the top hinge was to fail.
Unfortunately, every major storm leaves at least a few sites like this one where a gate is torn off its hinges, which often leads to severe damages and liabilities. So we went ahead and developed the Gate Restrainer, which will be there when it's needed, but will remain (nearly) invisible otherwise.
The Gate Safe organisation recommends a gate tether as a great alternative to increase safety in the "single point of failure", i.e., the hinges. This is following the mandatory rule (British Standard EN 12604:2017) that requires three hinges or the use of a gate safety device on all new swing gates.
There are a few benefits to using a gate tether instead of three hinges:
Gate tethers are visually unobtrusive but increase safety.
Some gate tethers can be retrofitted.
Gate tethers won't cause binding like using three hinges can.
How is the gate tether constructed?
When we first designed the gate restrainers we wanted them to be as simple and functional as possible. We like to compare it to an airbag: neatly tucked away, hoping that you will never need it, but there to save you from a disaster.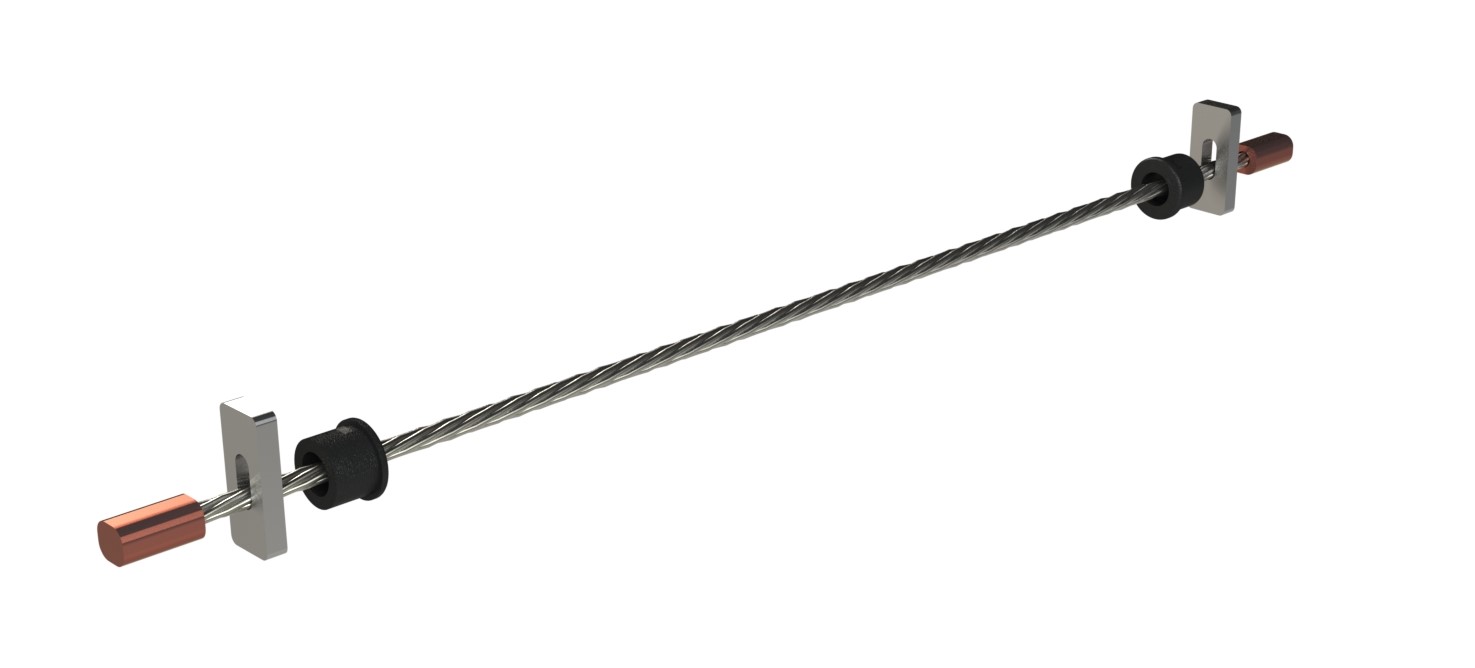 That's why we designed the gate restrainer from flexible braided stainless-steel wire. Maximum strength combined with added durability gives you a gate safety cable you can rely on.
The main benefit of the GRS Gate Restrainer is that it doesn't interfere with your carefully powder coated gate posts.
It is installed by drilling just two 13mm holes – one in the gate and one in the gate post. Once the ends have been pushed through and the plastic bushes fitted, it stays hidden in your gate post and slides out when the gate moves, allowing for a 180° opening.
Our gate safety cables, GRS, are made from:
Braided stainless steel wire.
Heavy-duty stainless-steel stop ends.
Stainless steel top ends.
Plastic bushes to protect your gate from scratches.
The security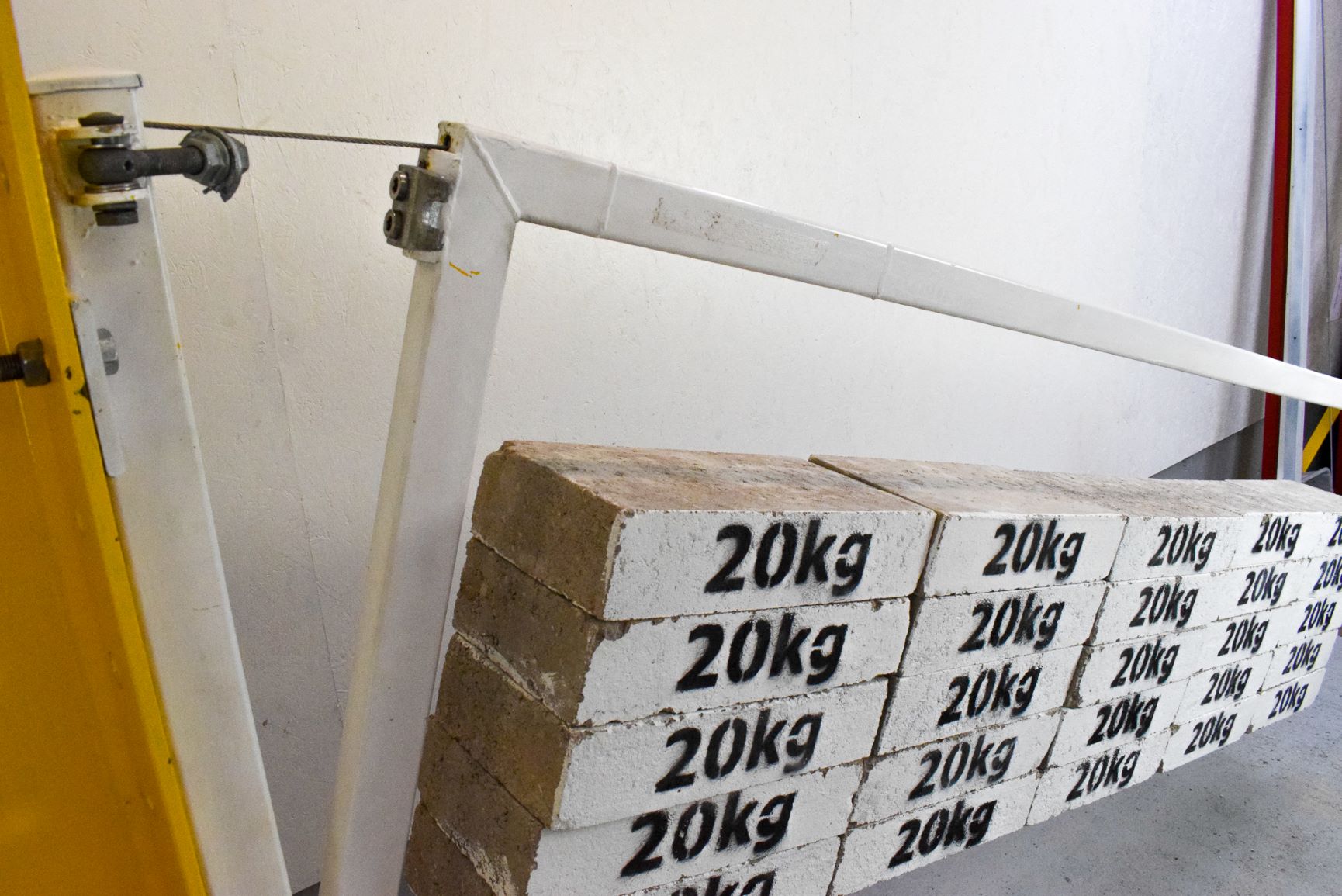 Given its slim appearance one might think that this restrainer is a 'weakling', but that couldn't be further from the truth. Thanks to the braided stainless-steel wire, the GRS is a mighty force.
We have developed two versions to allow for a wider range of applications:
The GRS-03 can handle gates of up to 260 kg with its 3mm thick wire.
The GRS-04 can go up to 500 kg thanks to its 4 mm thick wire and the reinforced plates.
But don't just take our word for it. Both versions of the GRS have been through a rigorous testing cycle to ensure their safety and functionality when disaster strikes.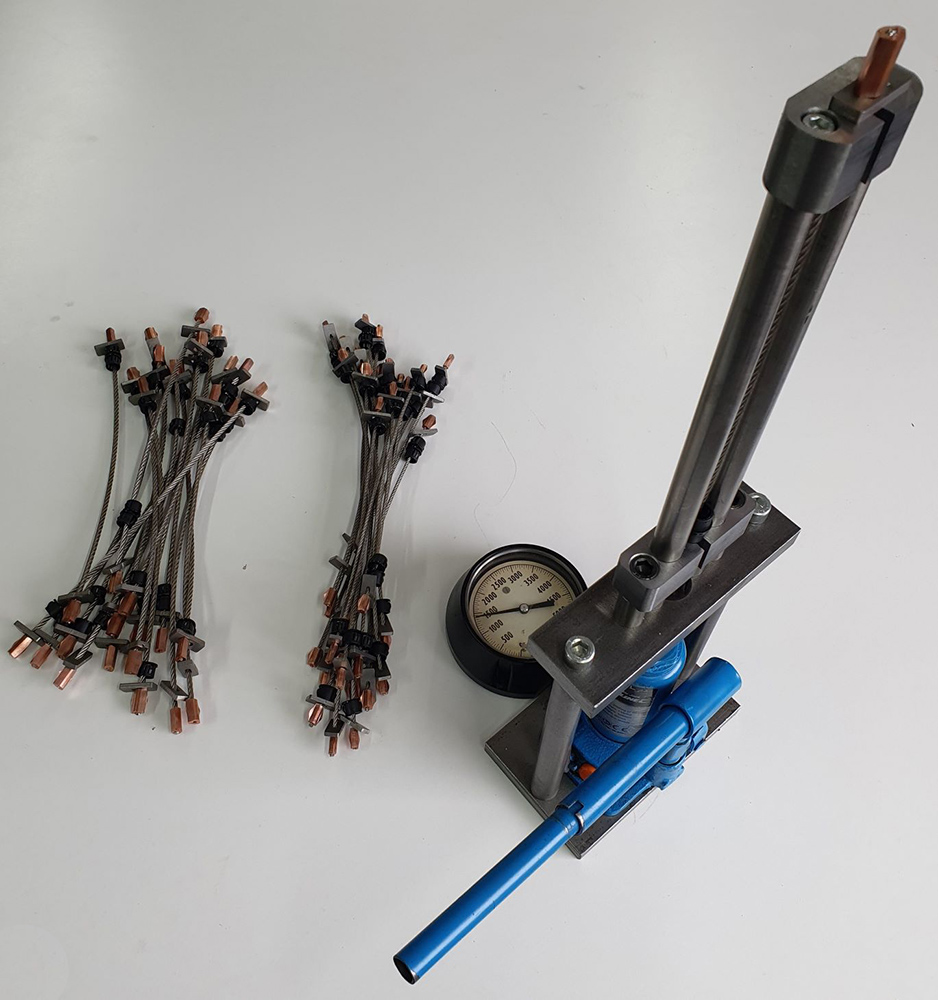 Next to that, every restrainer is tested before shipment in accord with our strict quality control standards.
You can read the test results in the below test reports.
Download the GRS-03 test report (PDF)
Download the GRS-04 test report (PDF)
Better safe than sorry!
There have been cases where gate installers received large fines after the gate they installed fell over (FOBS 108, May 2020). Naturally this is a situation you want to avoid.
But more importantly, installing a simple safety device like a gate safety cable can be the difference between a gate that just needs to be re-fitted and a terrible accident. With the GRS you are out of excuses.
It can be fitted to any metal swing gate in minutes.
It doesn't deflect from the craftmanship of your gate.
Anyone with a drill can install it.
It doesn't cost the world.
At Gatemaster, we make products that will help gate manufacturers and installers all over the world create great products that work well and keep their customers safe and happy.
Find more information about the Gate Restrainer product page here.
Looking for more information or distributor details? Send us an email at sales(@)gatemasterlocks.com or give us a call on +44 (0)1243 552066.
Read more