THE SUPERLOCK SERIES

– Simplifying Gate Hardware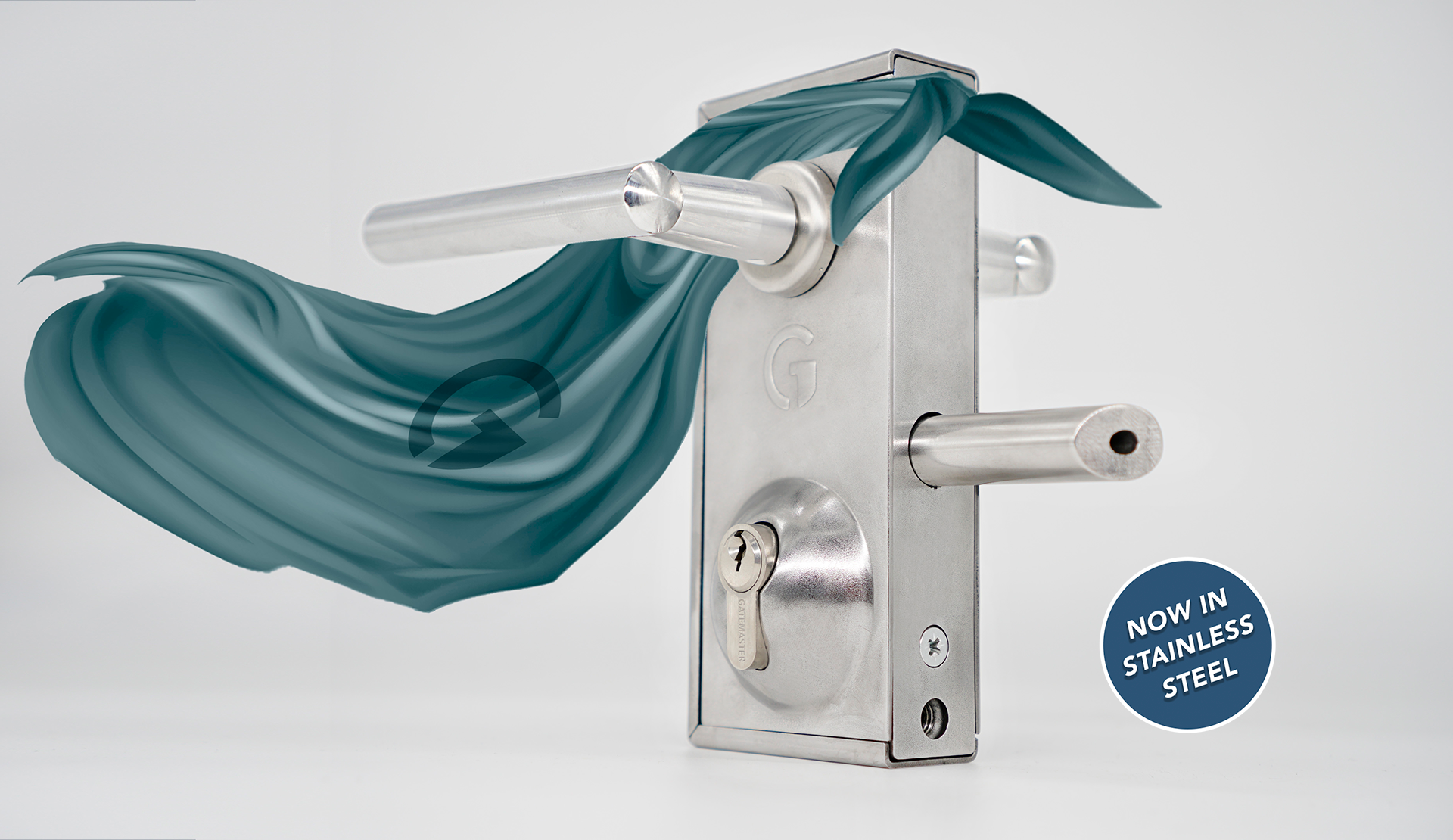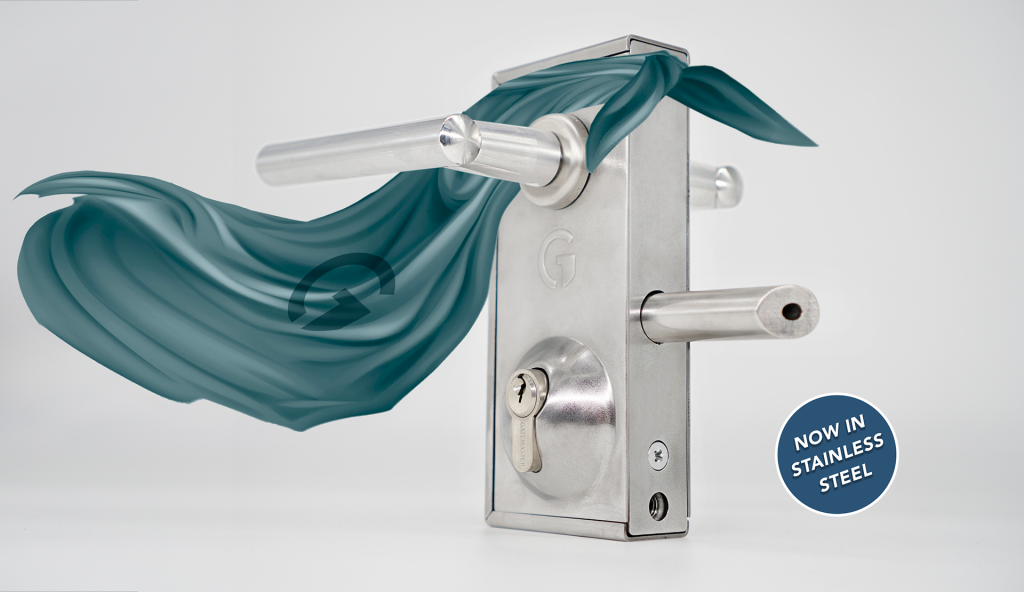 Gatemaster is a manufacturer of robust and reliable gate hardware, designed for easy fitting and simplicity of use. Our products are built to do the job and last a long time, just like your gates.
The Superlock is our slim, easy-to-fit bolt-on lock and is now made entirely from stainless steel, which makes them reliable and dependable. We always test our locks and the Superlock range has been tested to 500,000 openings with no maintenance required.
We manufacture a range of product options including key and handle, digital access and our unique panic exit locks.
The Superlock will live up to its name and truly be your gate Superhero.
---
MADE ROBUST
DESIGNED SIMPLY, ENGINEERED FOR DURABLITY.
Now all stainless steel and brass construction for maximum durability.
Tough stainless steel construction ensures ultimate resistance to attack.
---
WHEN COST MATTERS
ELEGANT SOLUTION WITHOUT THE PRICE TAG
The simple but robust design ensures minimal problems and maximum cost saving.
Innovate features save fitting time.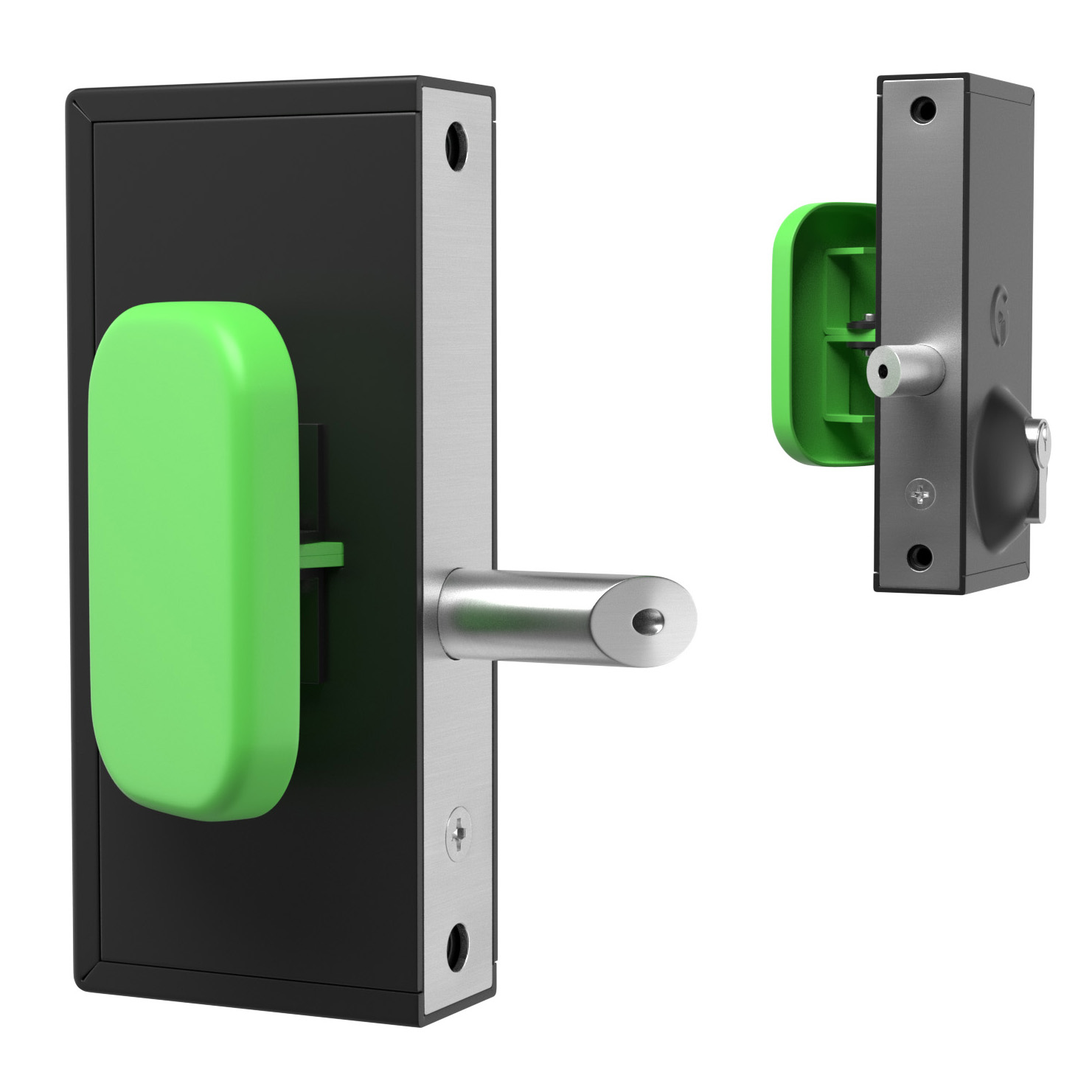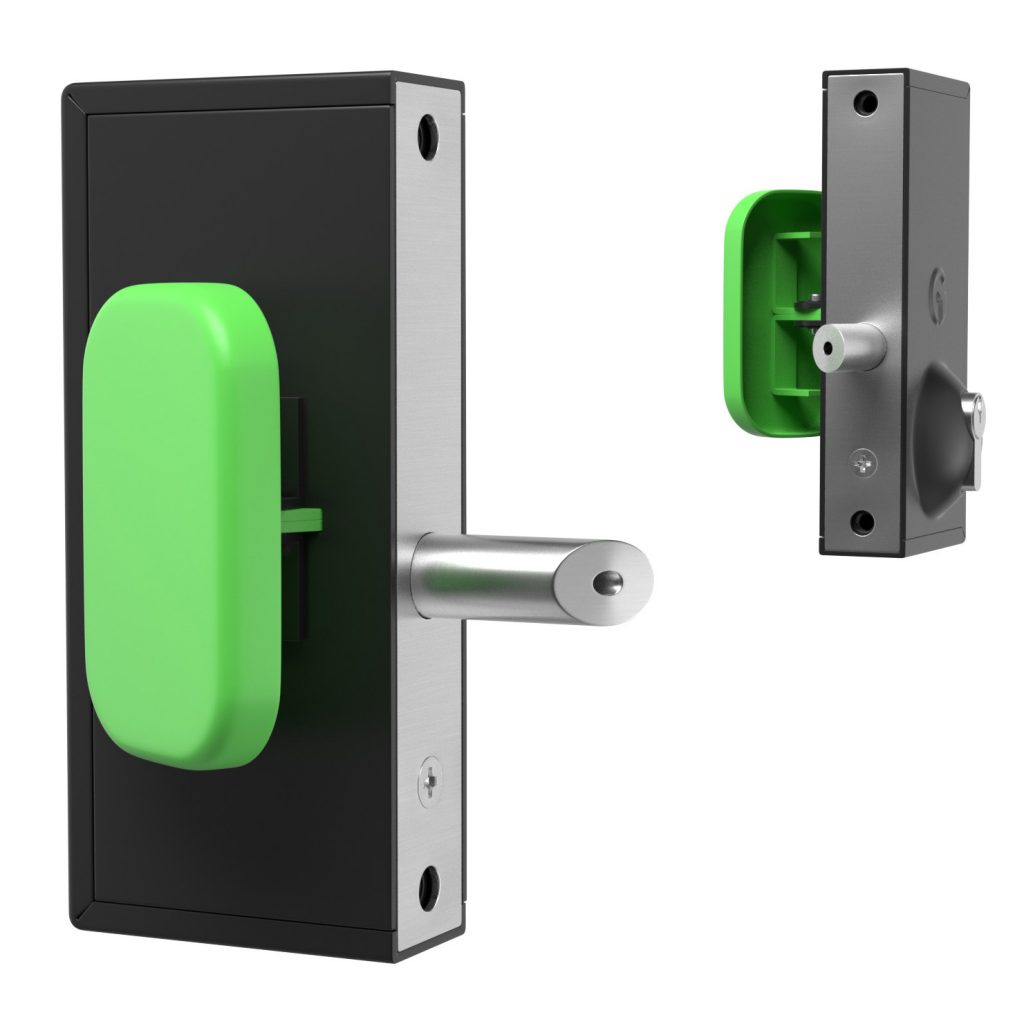 ---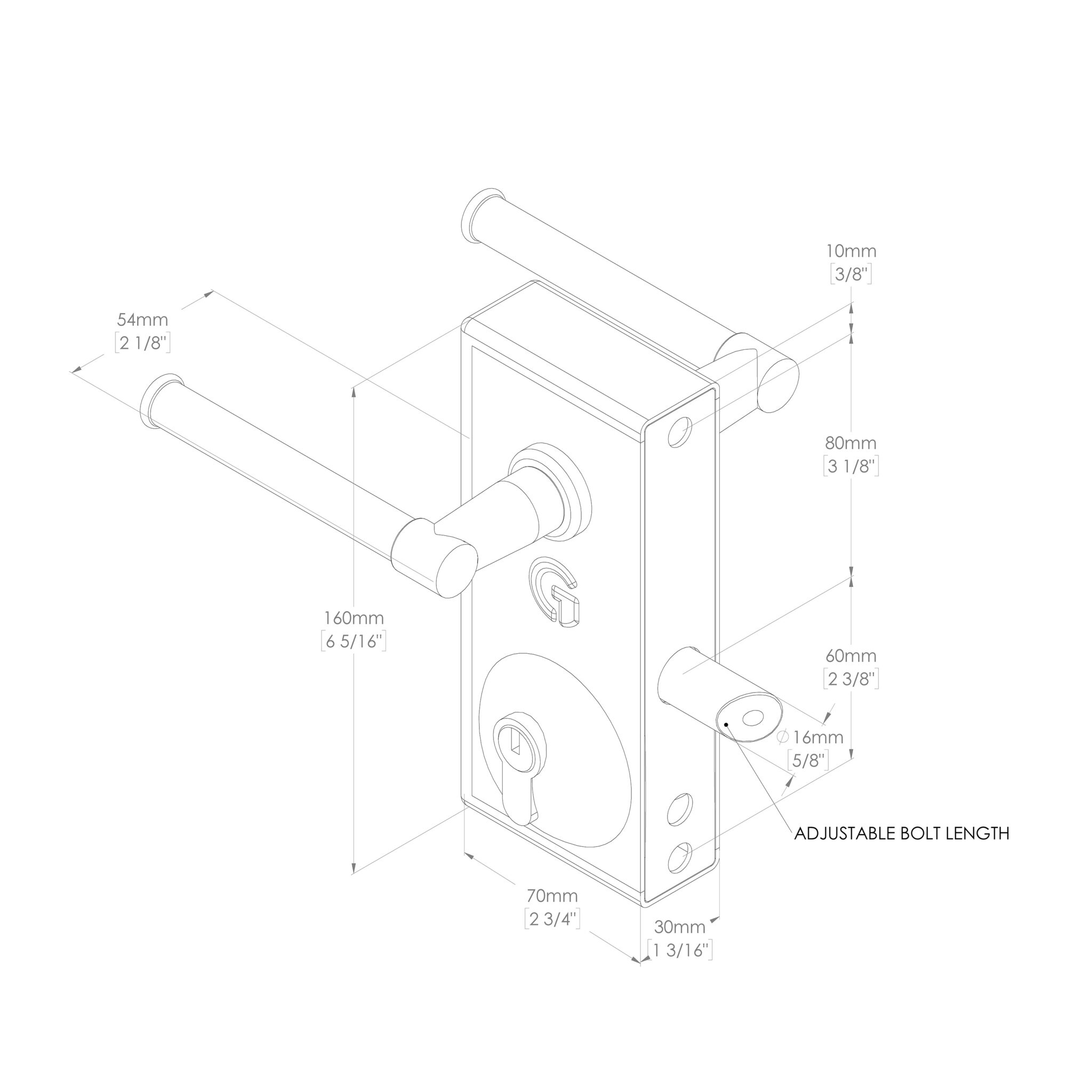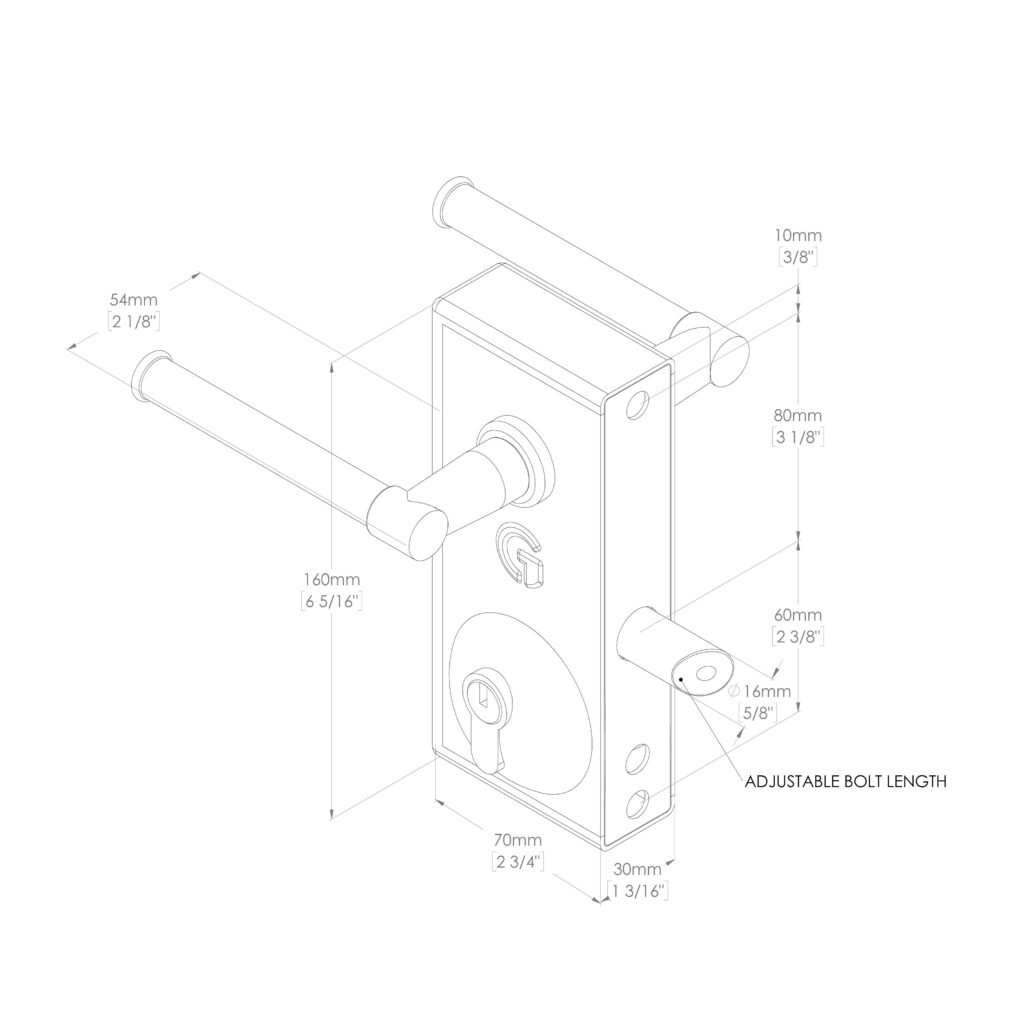 SAVING TIME AND EFFORT
WE INNOVATE SIMPLICITY
Time-saving is important and we design our products to do just that.
For easy installation, simply drill 3 straight holes through the gate and bolt the lock on.
Innovative features such as a removable locking bolt and pre-formed cover plate ensure minimal fuss during installation.
---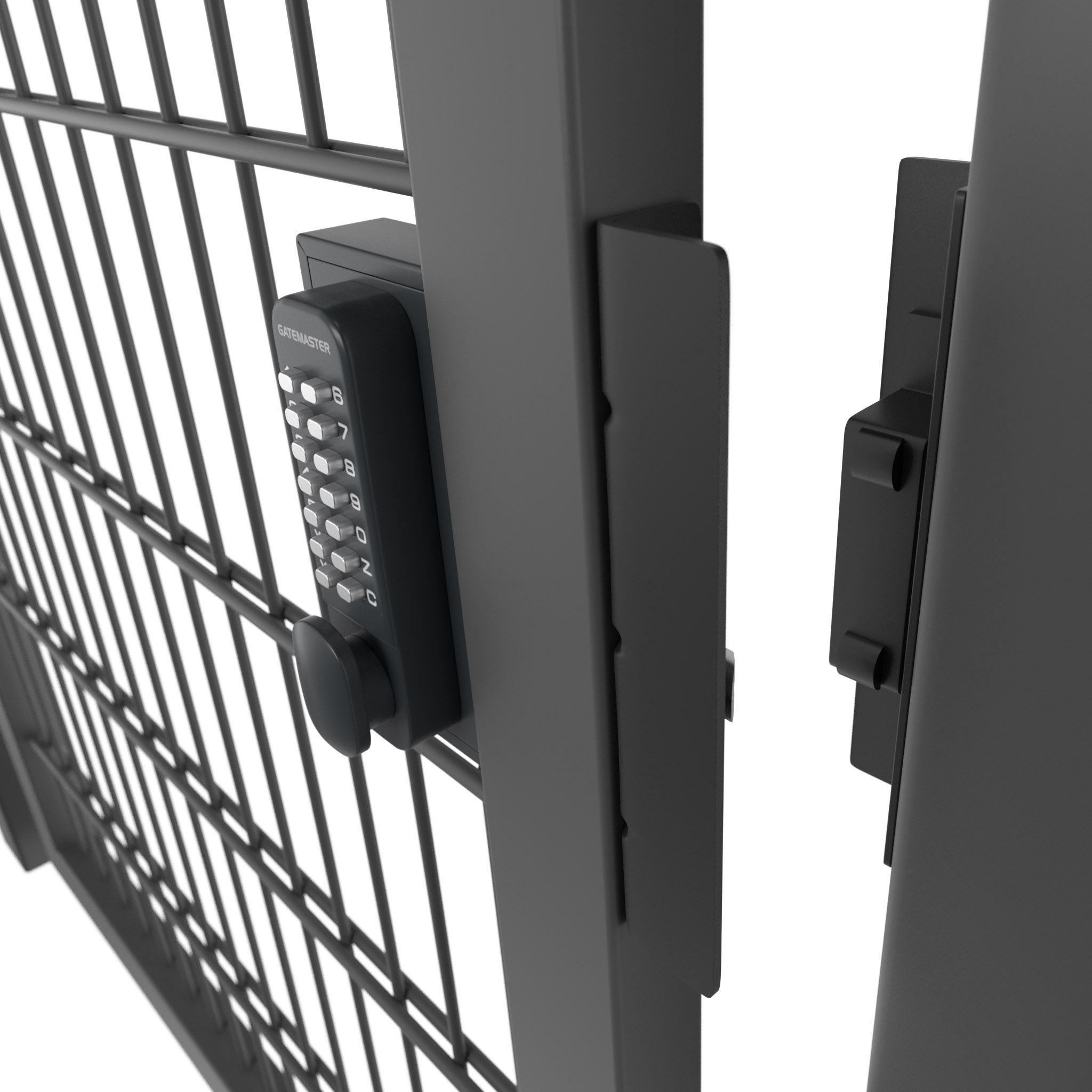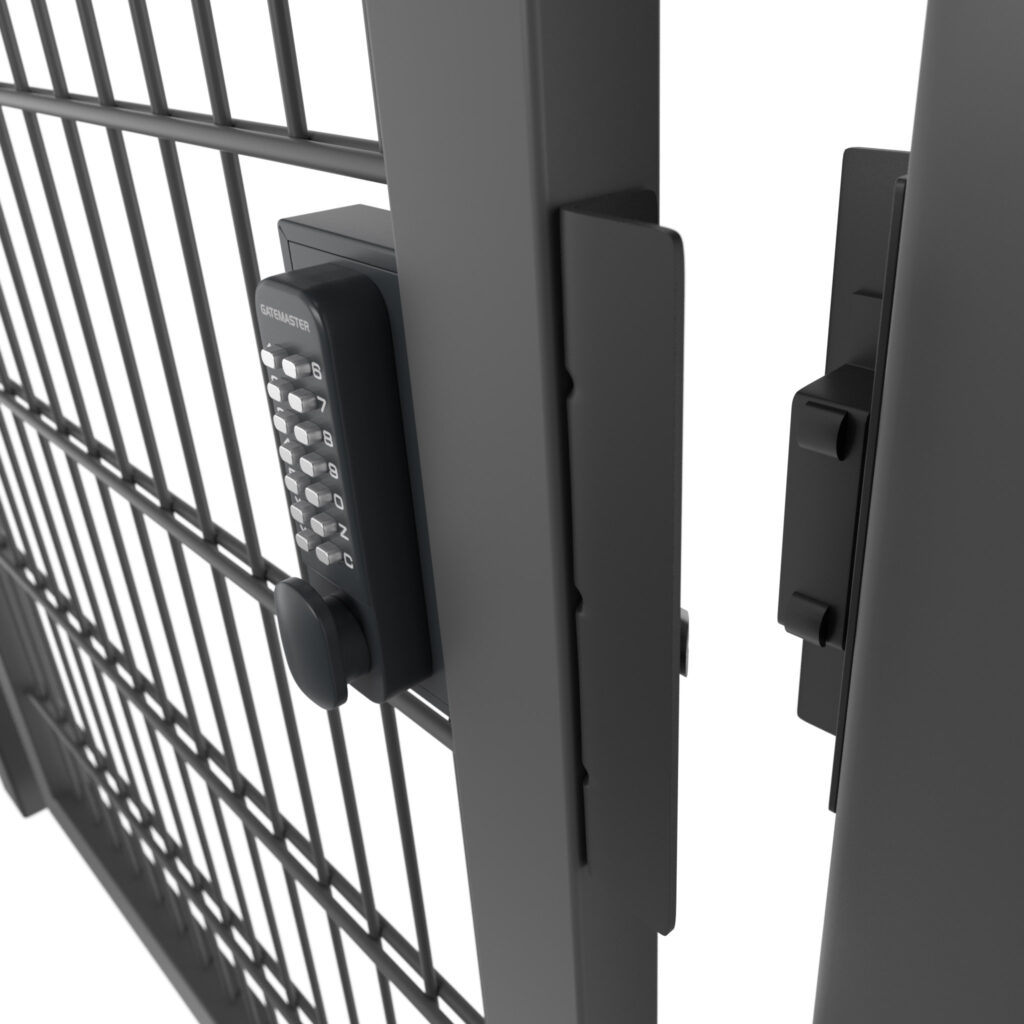 MAKE IT SECURE
SECURE KEEP – ULTIMATE PROTECTION
Cover the lock bolt.
Impossible to pry the gate open.
GAPLESS KEEP – SLIM AND UNOBTRUSIVE
Requires minimal gap between the gate and the post.
elegant look with stainless steel strike plate.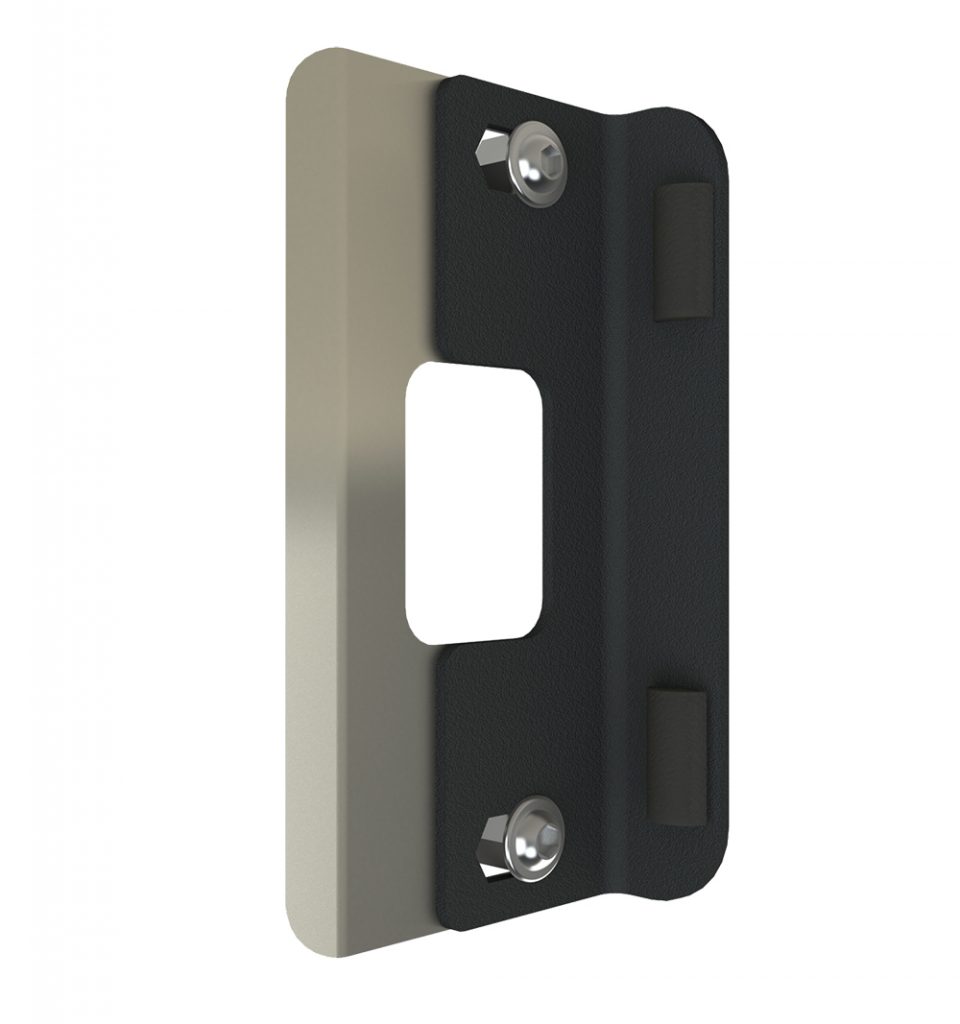 ---
FITTING THE GATEMASTER SUPERLOCK
---
PRODUCT OPTIONS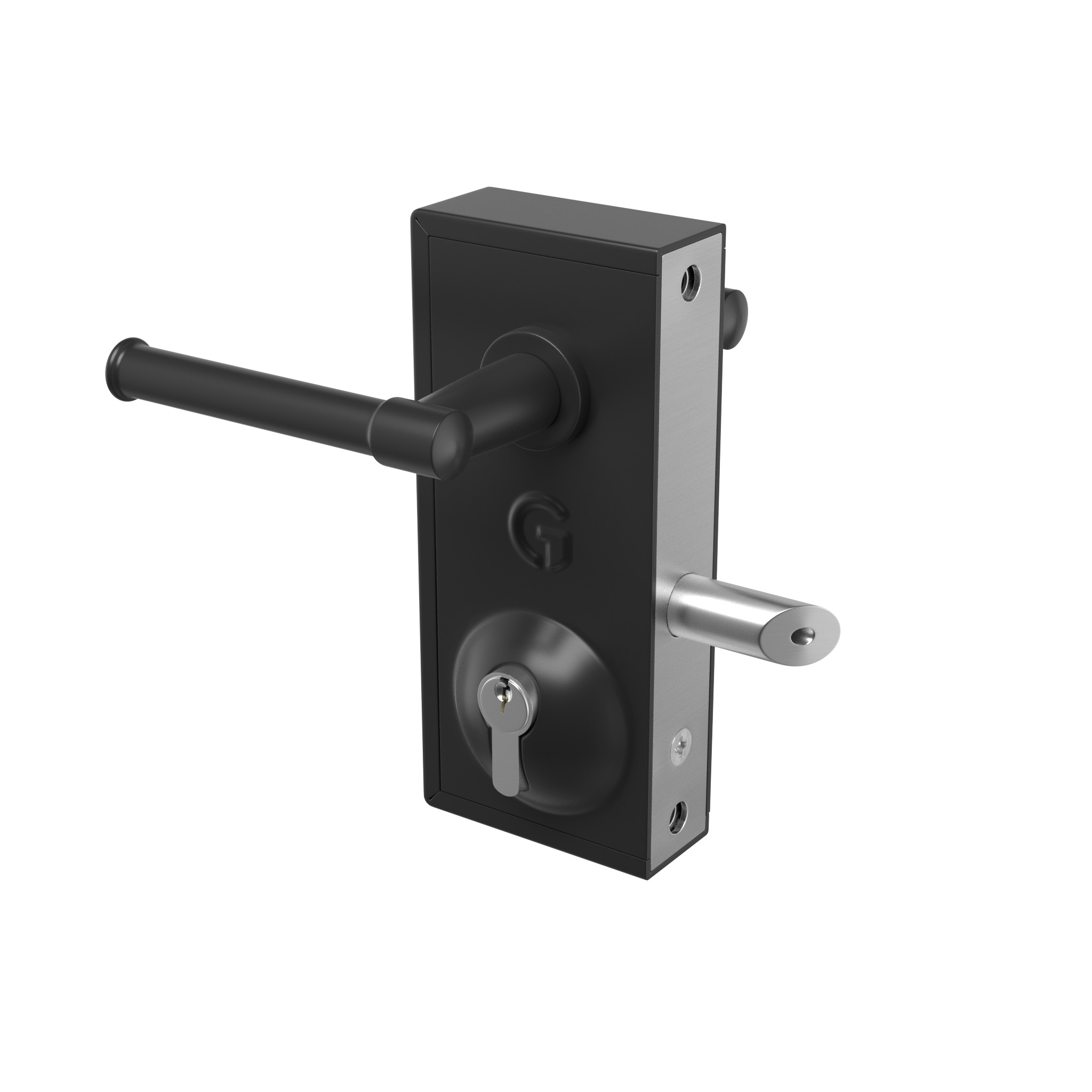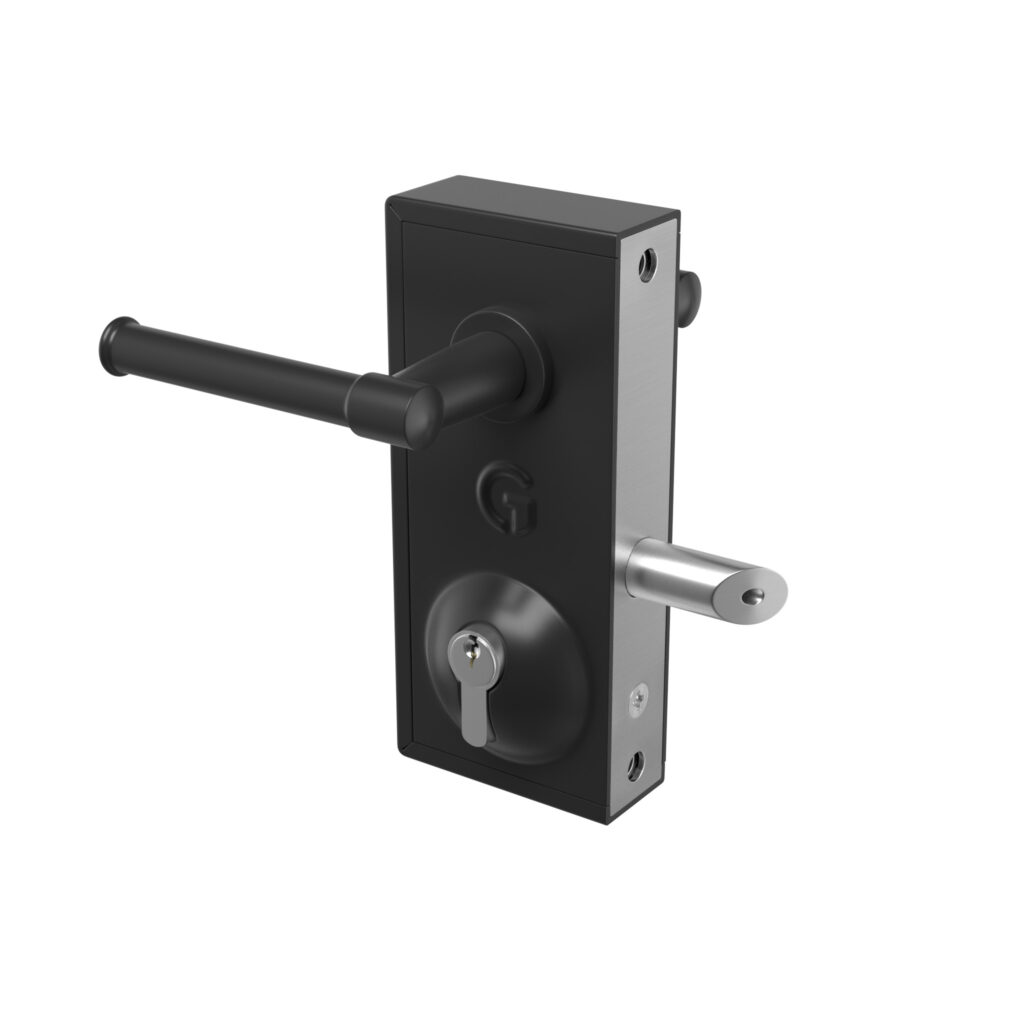 Latch Deadlock
Can be slammed shut and deadlocked for extra security
(Supplied with either plain black handles – P or traditional lever handles – T)
BLD1030 P/T – 10-30mm gate frame
BLD4060 P/T – 40-60mm gate frame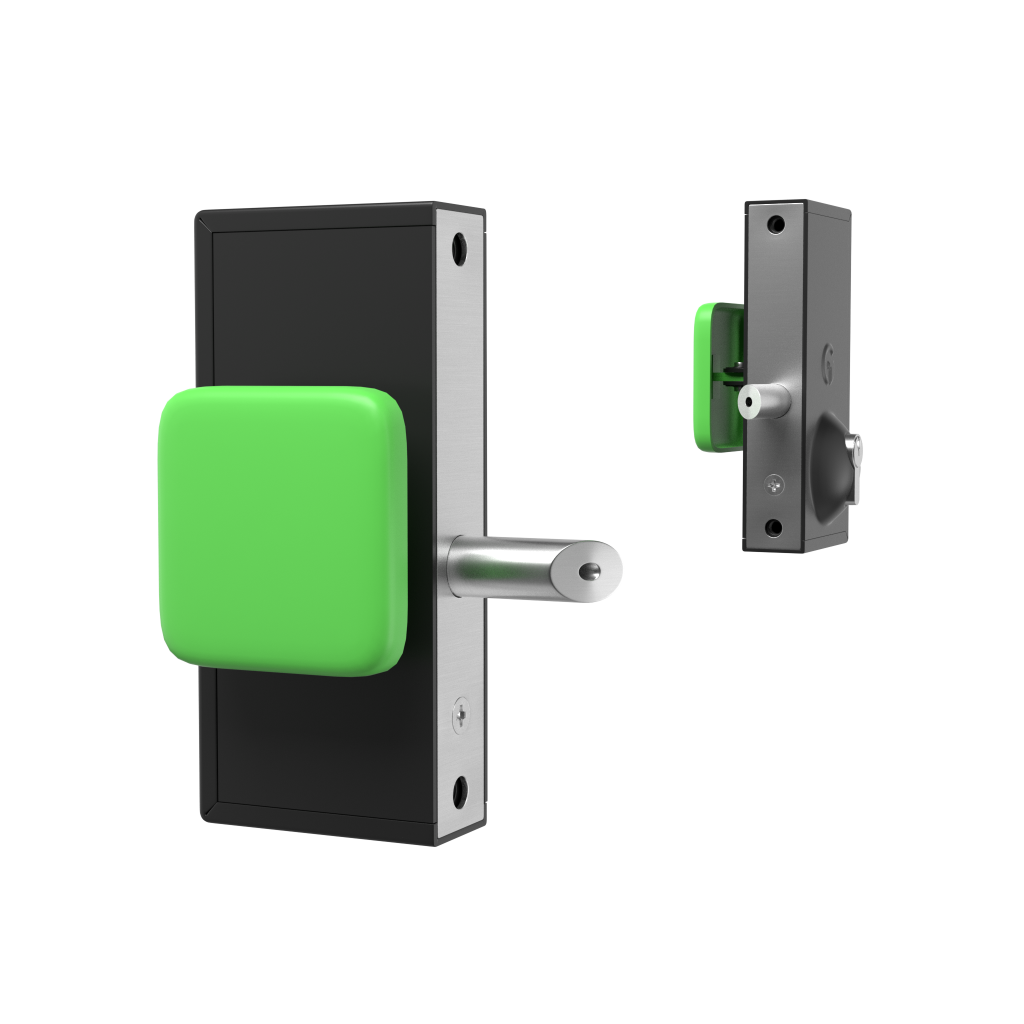 Quick Exit Key Access
Quick exit on side, key on the other
BQK1030L/R – 10-30mm gate frame
BQK4060L/R – 40-60mm gate frame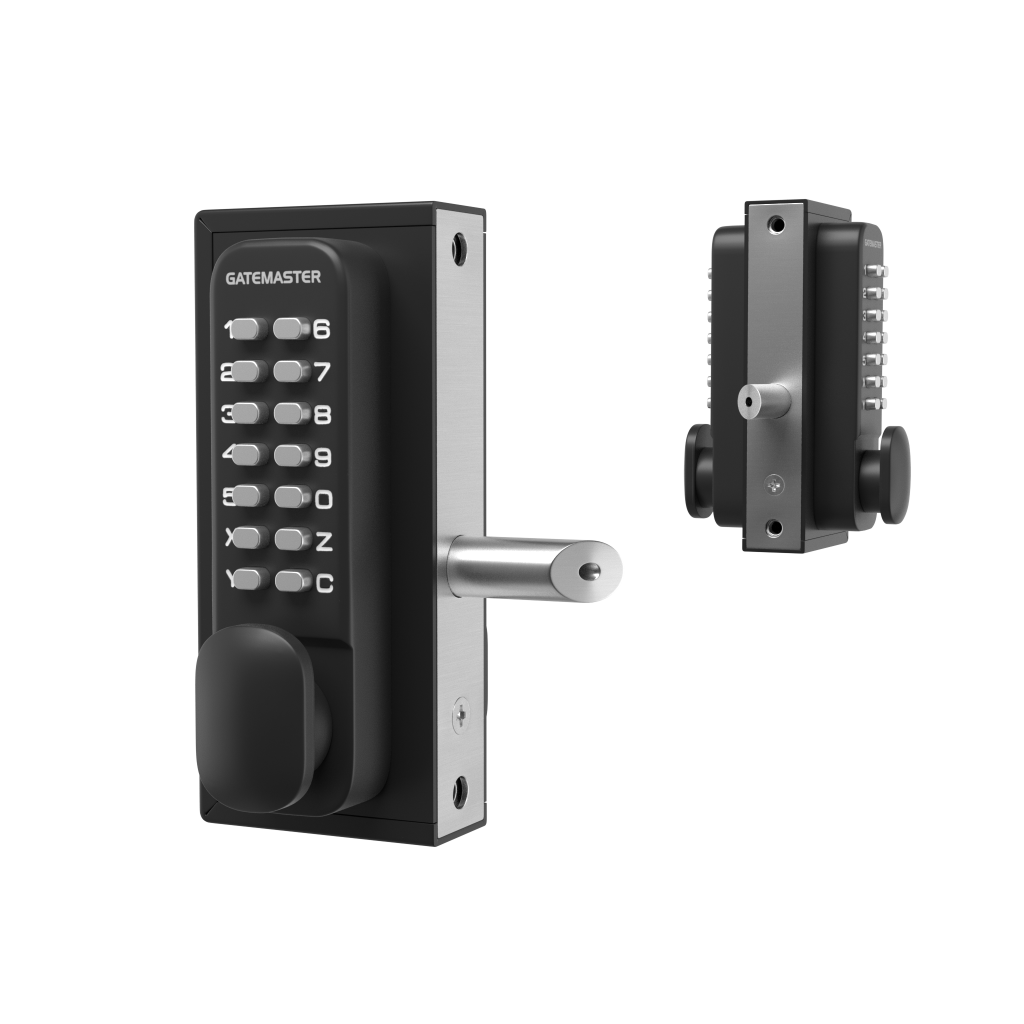 Digital Gate Lock
A compact and reliable digital lock

BDG1030/R – 10-30mm gate frame
BDG4060/R – 40-60mm gate frame
universally handed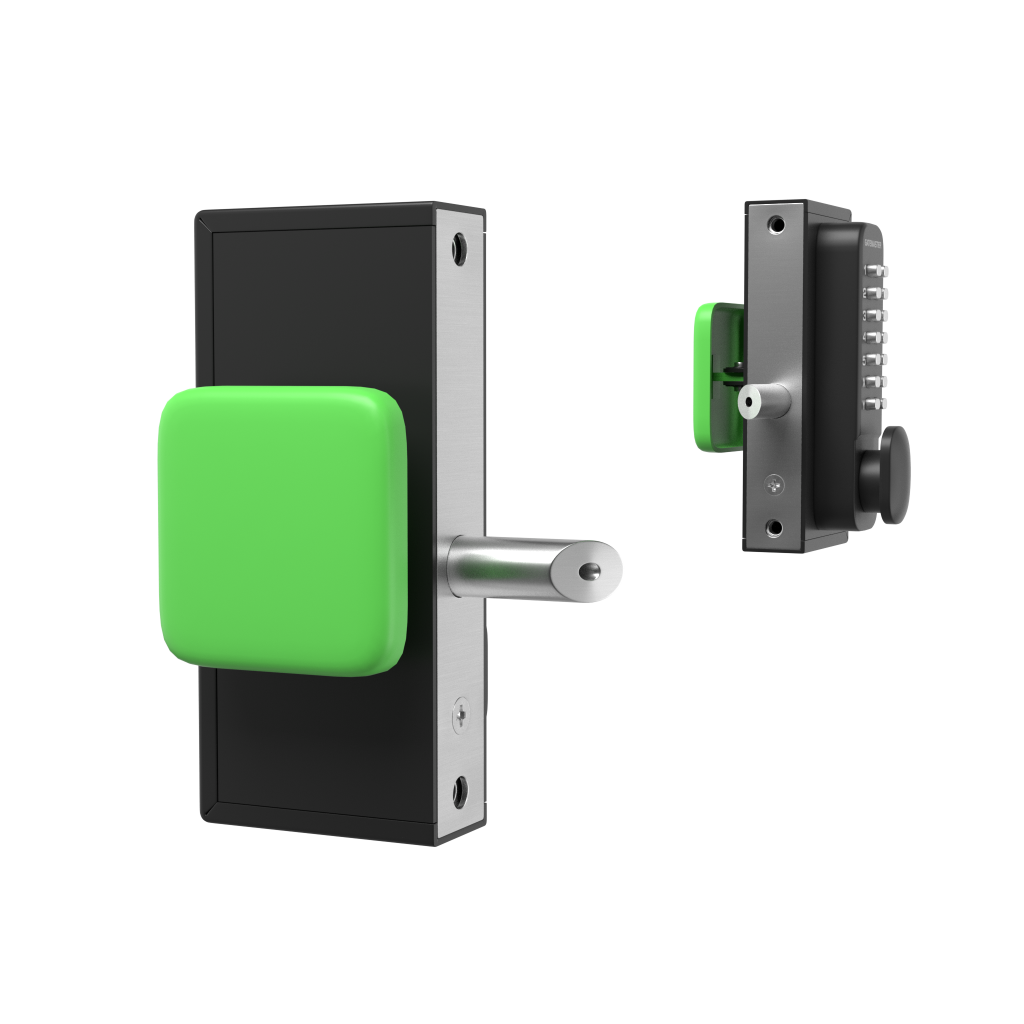 Quick Exit Digital Access
Quick exit one side, digital keypad on the other side
BQDG1030L/R – 10-30mm gate frame
BQDG4060L/R – 40-60mm gate frame
L or R for left or right hand gates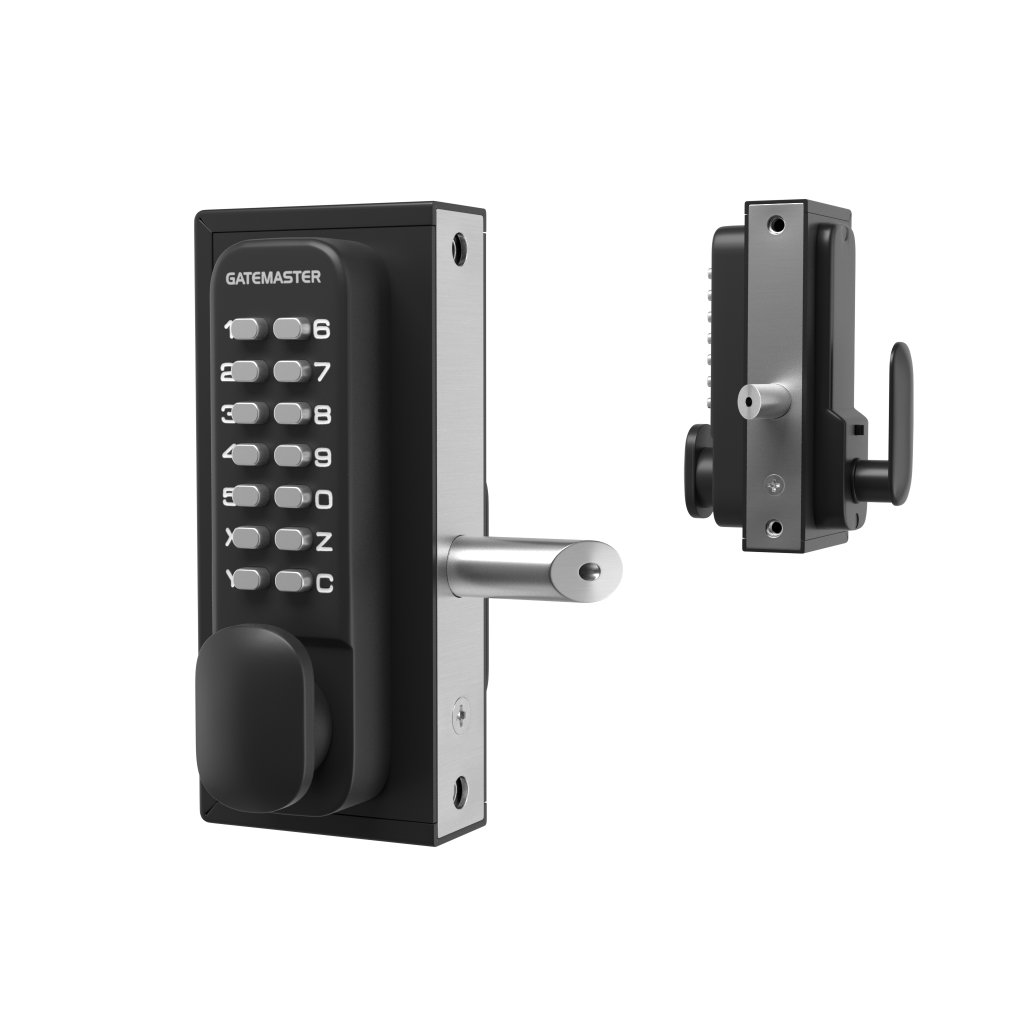 Digital Gate Lock Single Sided
A compact digital gate lock with a single inside handle

BDGS1030L/R – 10-30mm gate frame
BDGS4060L/R – 40-60mm gate frame

L or R for left or right hand gates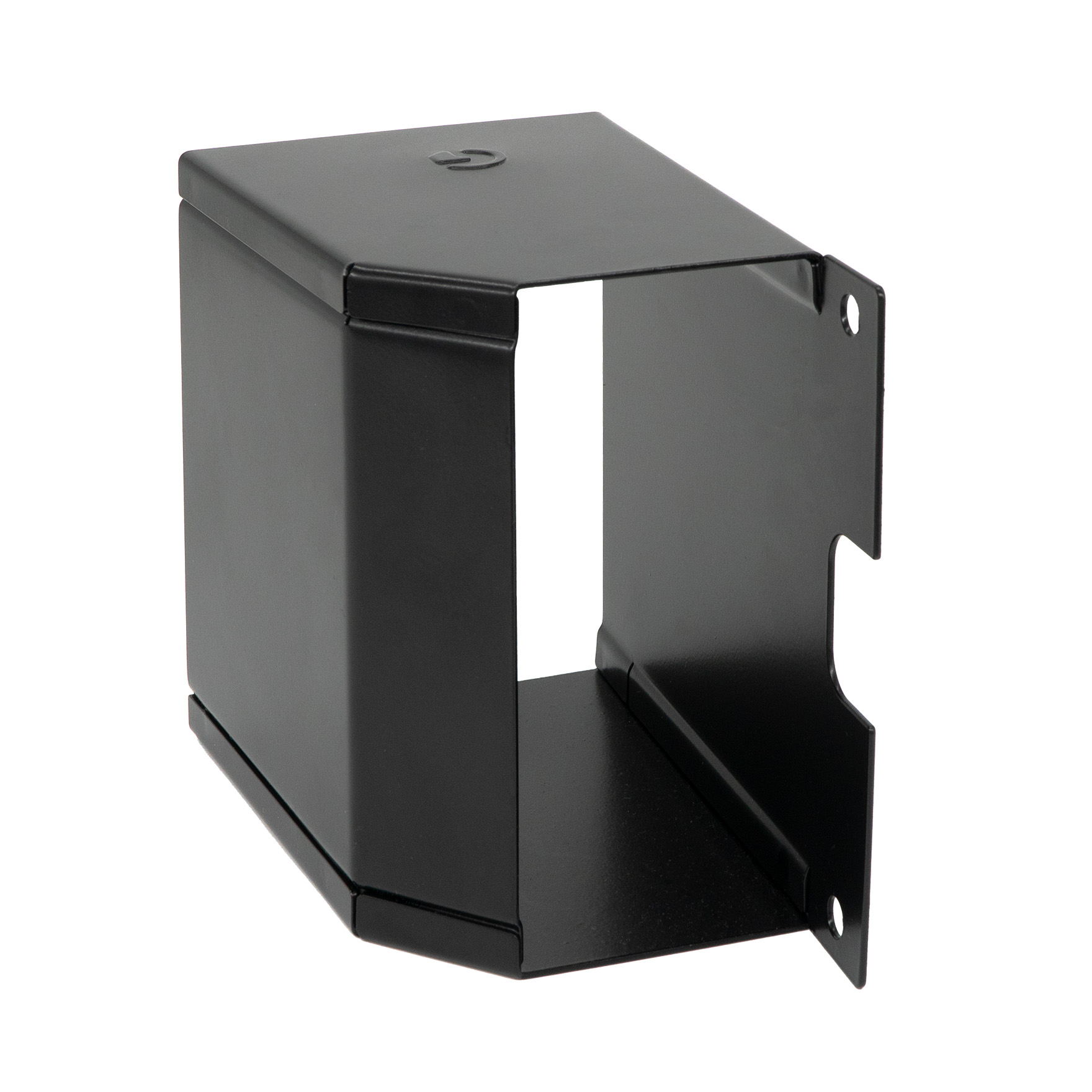 Quick Exit Shroud
Prevent intruders reaching round to operate the lock from the outside

For use with the Quick exit locks
BQS – Quick exit shroud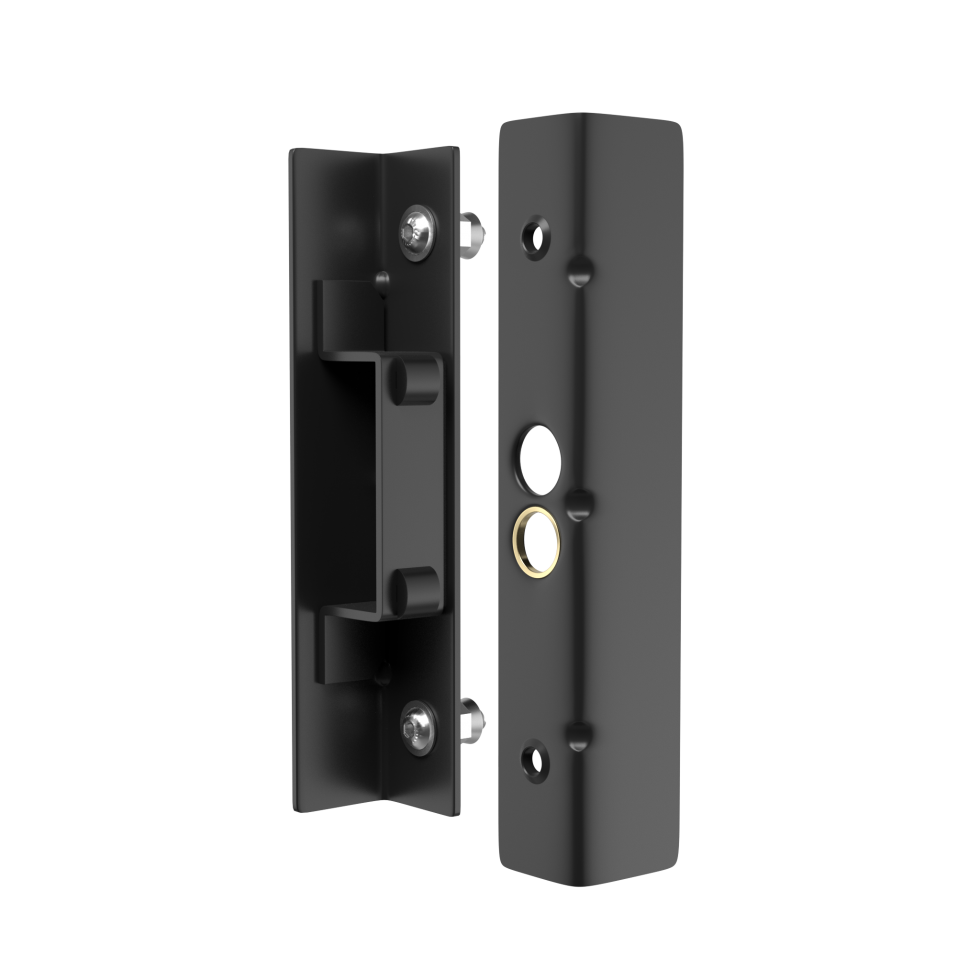 Secure Keep
For use with the whole Superlock range, simply bolt onto the gate and post when fitting the lock

BSK – Secure Keep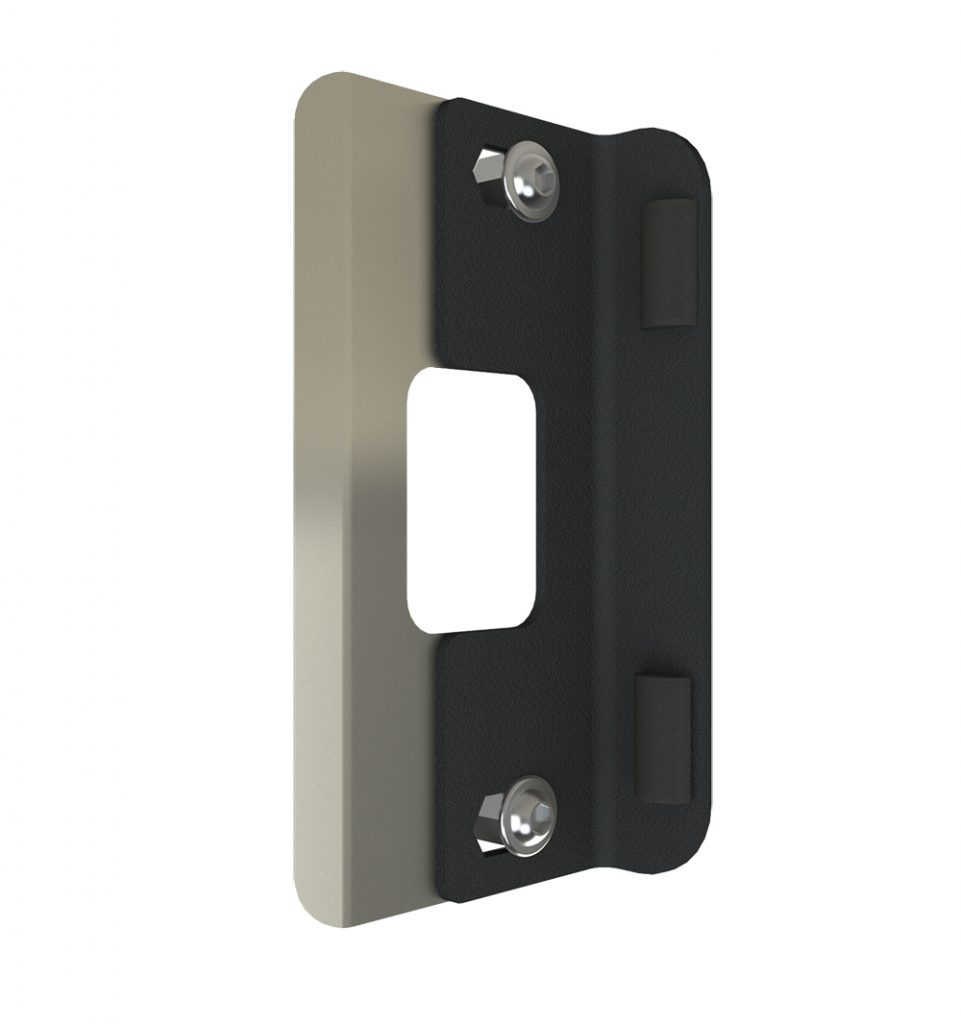 Gapless Keep
Bolton keep ideal for use when you have a small gap between the gate and post

BSKG – Gapless Keep
---
---
RELATED VIDEOS
Superlock Digital – Changing the Code
BQDG for bike storage units
---

Super Lock
10 Reasons To Use A Bolt-On Lock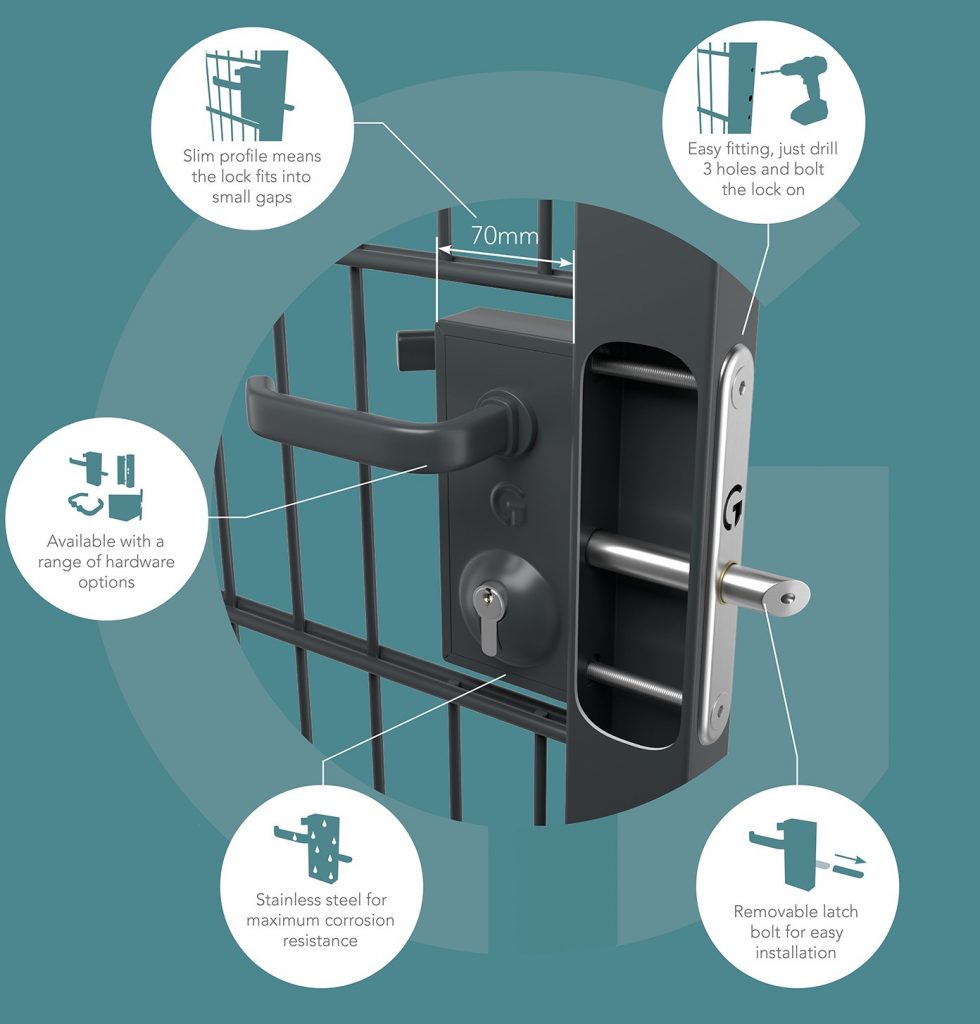 1. No More Welding
Just 3 straight holes in your post to install the lock.
5. Keep Less Stock
Reversible bolt means easy left to right adjustment! You only need half the stock for the same output.
8. No Lock? No Worries!
Next-day shipment from the UK is standard with no extra costs.
2. No More Fiddling
Removable bolt – easy to fit the lock into a small gap.
6. Stop Losing Time
Square design is easy to work with. Install the Superlock easily on any type of gate.
9. Stop Buying Extras
Everything you need is included: all the little parts – handles – cylinder – strike plate.
3. Stop Losing Small Parts
Improved design – easy installation on site with no small parts that can go missing.
7. Less Preparation Work
Make your life easier! All the locks fit on the same holes. Make 1 gate – install any lock the client wants!
10. No More Replacements
Trust the British engineering – built in the UK with high quality parts and materials.
4. Pay Less For The Same Job
Just 1 bolt works as a latch and a deadbolt! Same job for less material and less work.
We'd love to hear from you! Use the form below, send us an email at sales@gatemasterlocks.com or give us a call on +44 (0)1243 558580.
Contact Us