Latch length: How long are the latch bolts on our bolt-on locks?
We often get asked questions regarding the latch lengths for our bolt-on locks:
How long is it?
How much does it throw?
How much will it stick out?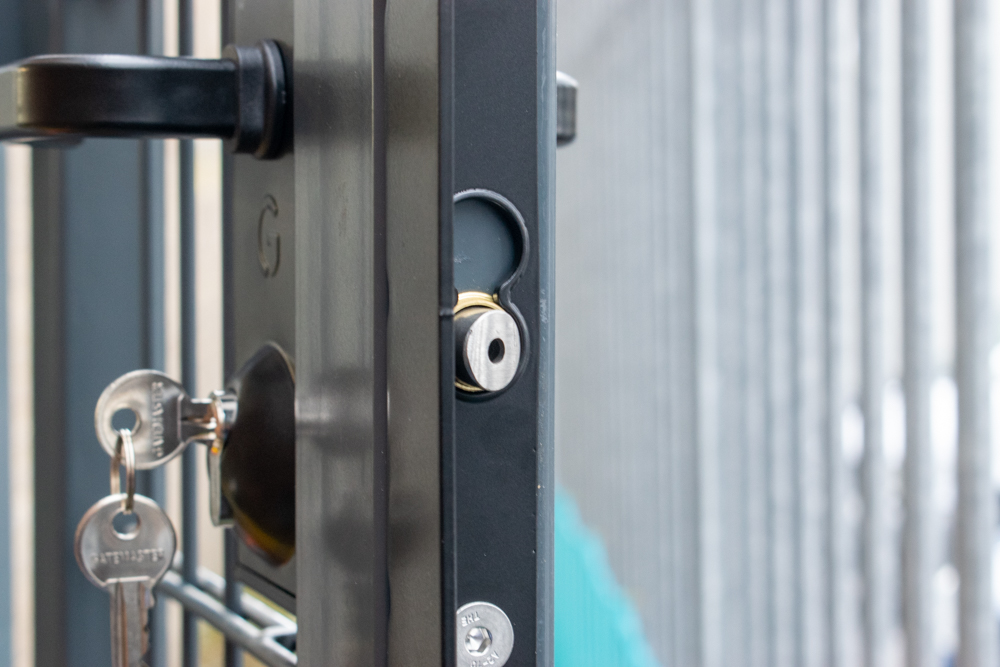 To make an easy overview of the different measurements above, we have created this guide for our bolt-on lock ranges – the Superlock and the Select Pro range.
Below you will find a drawing outlining the different key measurements to know about latch bolts and dead bolts as well as a table overview with all the measurements (in mm) for our locks.
The table is split into the lock variation as we have two sizes:
10-30mm gate frames (1/2″ – 1-1/4″)
40-60mm gate frames (1-1/2″ – 2-1/4″)
When checking the dimensions for your lock, please check the product code and size for the right dimensions.
Deadbolt and latch length (bolt-on locks)
The actual dimensions that the latch will protrude from the front plate of the lock are shown in the diagram and chart below.
Dimension A in the below overview shows the dead bolt/latch bolt dimensions from the front of the bolt-on lock and through the gate frame when the lock isn't operated (resting). All our bolts are adjustable by simply twisting the bolt in or out and locking in place with the supplied allen key. In the table further down you can find the minimum and maximum parameters of the bolts based on their adjustability.
Dimension B is the latching movement. This is how much the latch retracts when the handle is operated, pulling the latch back. The latching movement enables the gate to be pushed shut as the bolt will retract as it hits the striker and then spring out into the keep or post, holding it closed.
Dimension C is then the deadlocking (extending) movement and only applies to the locks that can be deadbolted extra. When turning the key to deadlock the gate, the dead bolt will extend this much into the gate post.
Please find all the measurements in the two tables below. Note that these only apply to our bolt-on locks in the Superlock and the Select Pro ranges.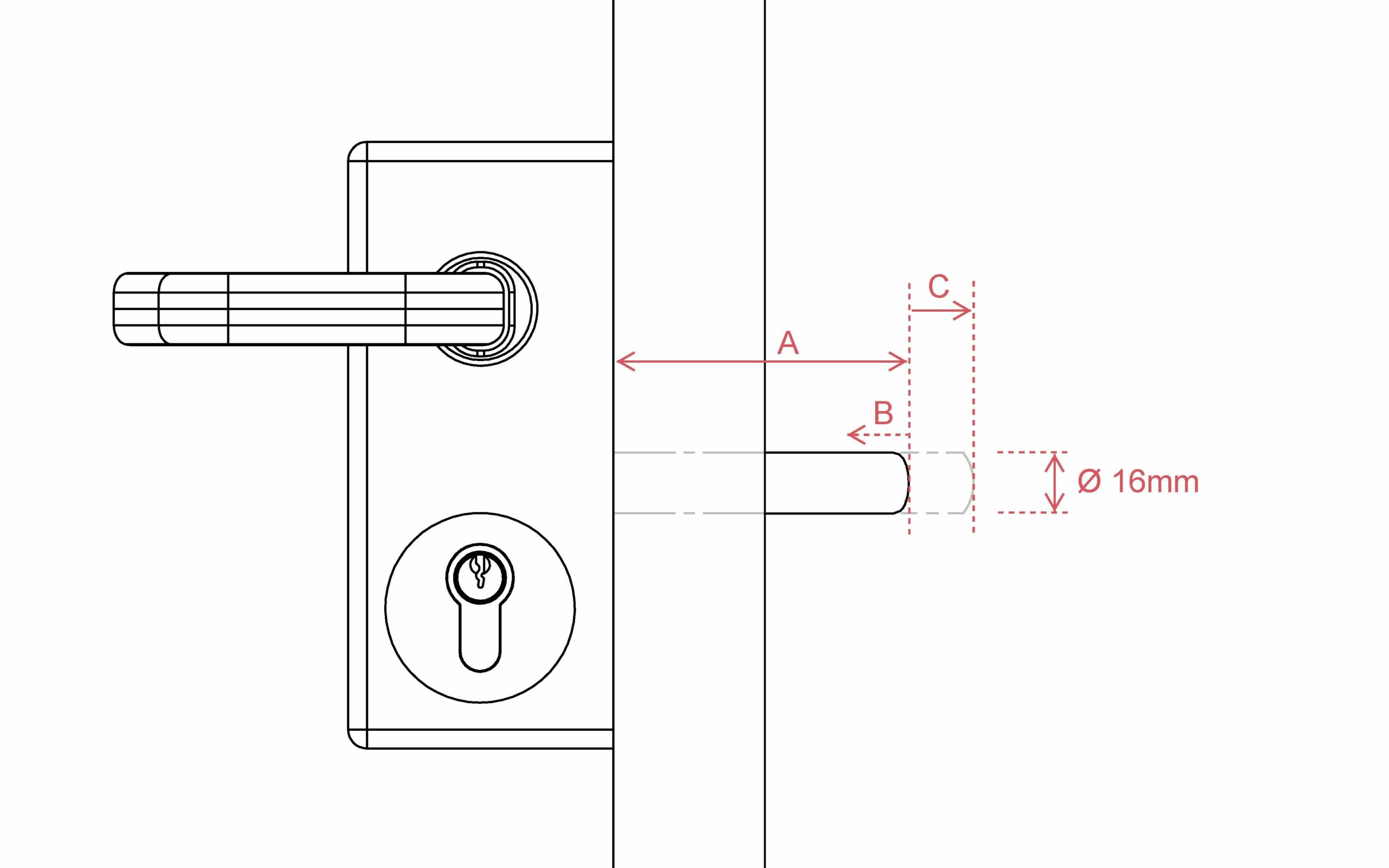 Latch lengths for 10-30mm gate frame bolt-on locks
Latch lengths for 40-60mm gate frame bolt-on locks