Sleutelloos cijferslot voor houten poorten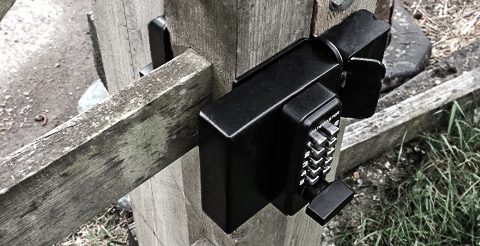 Wondering what the benefits for a keyless lock for wooden gates are?
Keyless entry for wooden gates is increasingly popular for gate owners.  Door locks with a combination code are frequently used internally in buildings, for convenience and also security. There are a number of advantages of this method of securing a point of entry, including:
Eliminates the need for a key, which is convenient especially in larger properties or organisations where there can be several entry points needing a key
Keys can present a security concern for any property when they are lost, potentially giving an outsider unhindered access
An effective option where multiple users need entry, as a code can be easily distributed rather than giving out keys
If security is breached the code can be changed, whereas a keyed lock would need to be replaced and new keys cut
A combination lock is often more secure than a keyed lock, as keyholes can be a point of weakness for the lock.   Experienced lock-breakers can gain access by picking the lock, or by inserting something into the keyhole and forcing their way in
A keypad lock's mechanism is mainly concealed inside, giving better security and also higher durability against moisture and rust
Keyless lock for wooden gates
Keypad locks that are designed specifically for gates are a lot less common.  While standard keypad door locks are often used on gates, they are far from ideal.  One of the main reasons for this is that the latch is designed for the often small gap between the door and frame, whereas gates often have far larger tolerances.  This is often due to gate hinges being more heavy duty but less precise than door hinges, and also wooden gates especially can swell when they are exposed to the outdoor environment all year round.
The Gatemaster Solution
The Gatemaster DGLW Surface fixed gate lock is a product that incorporates both the keyless entry and the tolerance needed for gates.  It works as both a gate latch option and also a secure method of locking a gate.  Mainly used on wooden gates, the DGLW was designed as an answer to the lack of options for combination gate locks.  It incorporates:
A latch that extends up to 55mm from the face of the gate – maximum tolerance and high security!
Long latching movement – latchbolt projects up to 20mm into the keep which increases security
Simple to fit – just drill 3 holes through the gate and bolt on
Keep box included
Durable – Tested to over 1000 hours salt spray, will survive the elements
Auto-latching – close the gate and the latchbolt latches into the keep box.
Available in 2 options – Double sided (keypad both sides) or Single sided (Keypad outside, lever handle inside)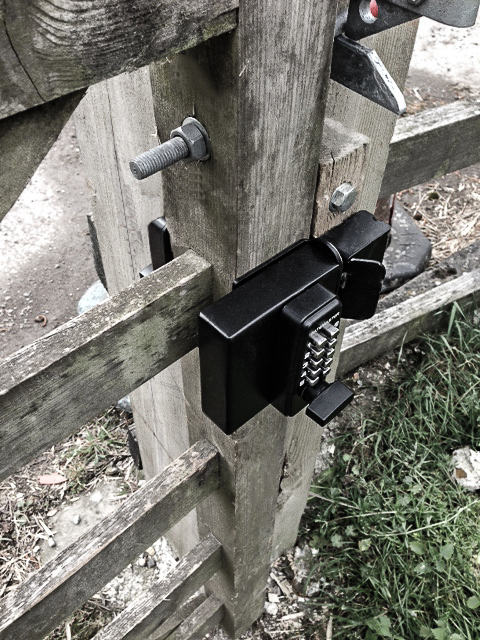 These products are available through our distribution channels around the world. 
Just contact us for more information.