The Superlock – Now a Stainless Steel Lock!
You might have had the pleasure of meeting our superhero, the Superlock – a lock that's been busy keeping gates safe and helping gate professionals from all across the globe. But as the reach expanded to new territories and the challenges grew with it, it was time to upgrade the armour. So, without further ado we're happy to introduce you to all the Stainless Steel locks in the Superlock range!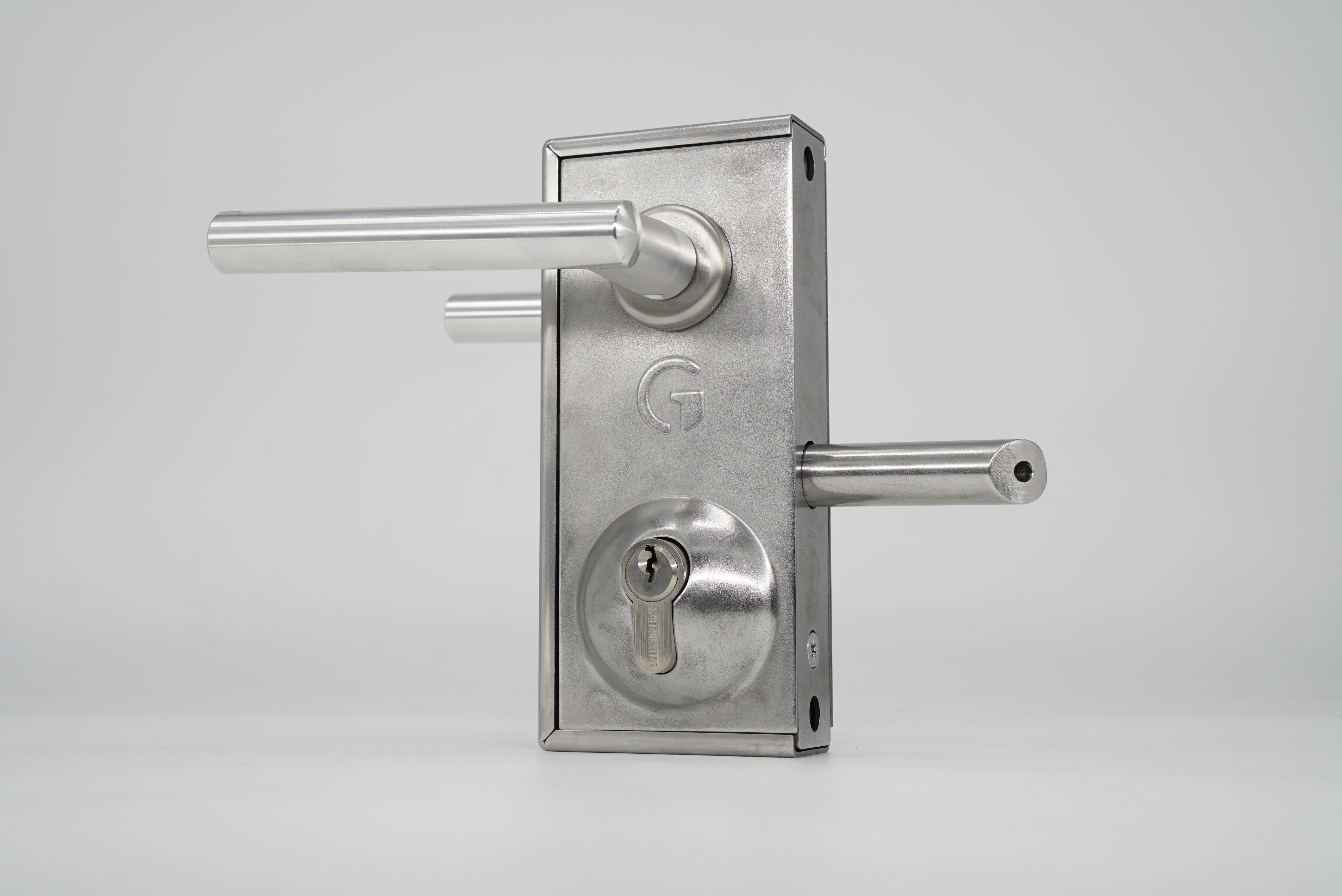 As the Gatemaster brand has increased its reach in the past few years, the demands of our customers have been growing accordingly. Our products are being used in all sorts of situations, conditions, and climates – from snowy winters to tropical hot summers.
With all of this in mind, we wanted to use the material best known for its durability and corrosion resistance: stainless steel.
What's changed?
We were already using stainless steel for certain parts in our locks like the latch, front plate, and the fixing bolts. These have been manufactured out of stainless steel all along, as they endure the most impact and wear. The big difference is that now everything is made out of stainless steel – inside and out. Even the lock box itself is now fully stainless.
What has not changed, though, is the colour: we are still powder coating our locks to suit the design of your gate. Our standard colours are black, green and anthracite grey, however, our powder coating line can provide any colour you like as we do this in house.

Our handles remain the same as well: we offer a range of stainless steel or aluminium handles in different designs suitable for every gate style.
Innovating the inside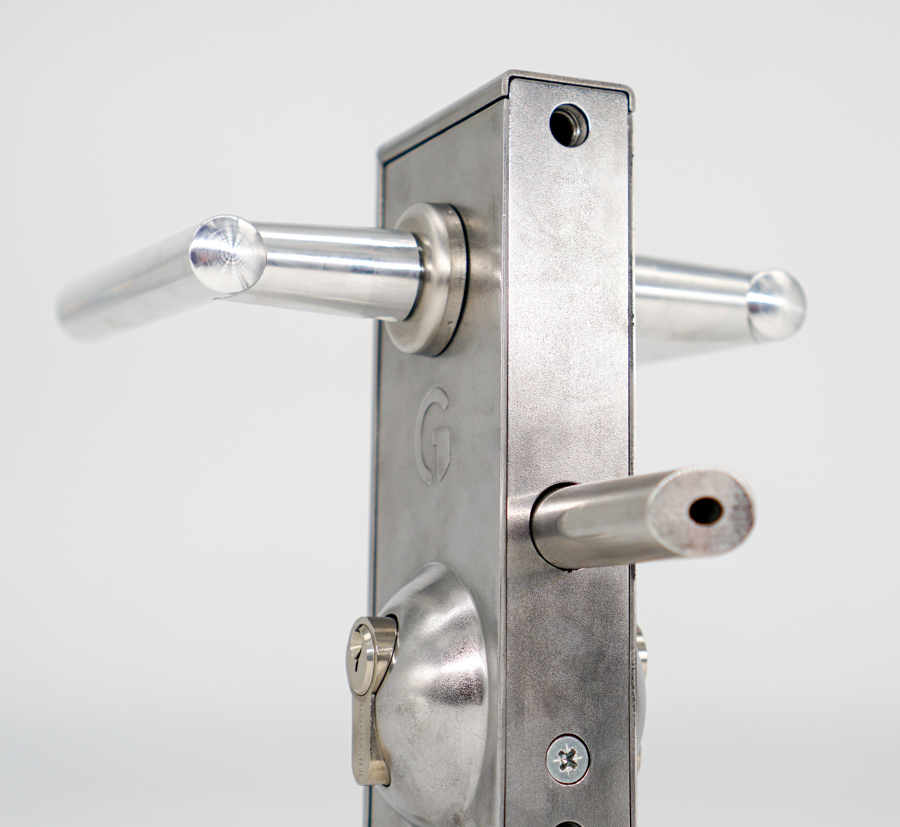 We took this opportunity to not only improve the exterior, but to rework the inner mechanics too. Additionally, we have updated the remaining springs and the levers to stainless steel and have revised the internal workings of the mechanism. Moreover, our R&D engineers tweaked the lock case, improving not only the look of the lock but our production flow too.
Naturally, our engineers adhered to their principles of proper engineering as always and instead of making everything stainless steel just for the thrill of it, they kept the brass bits where those are necessary. Brass is a good metal to aid friction, necessary on parts such as the insert on our front plate. This brass ring not only supports the bolt, but helps it move smoothly for a secure closing of the gate.
Stainless steel lock accessories
All our locks from the Superlock range are getting the stainless update, including the code locks and the quick exit locks.
We are not stopping there, though. In the coming weeks, our security keeps will be updated to stainless steel as well. Although they'll still come fully painted and it might be difficult to see the difference, you'll know that the stainless steel will have your back.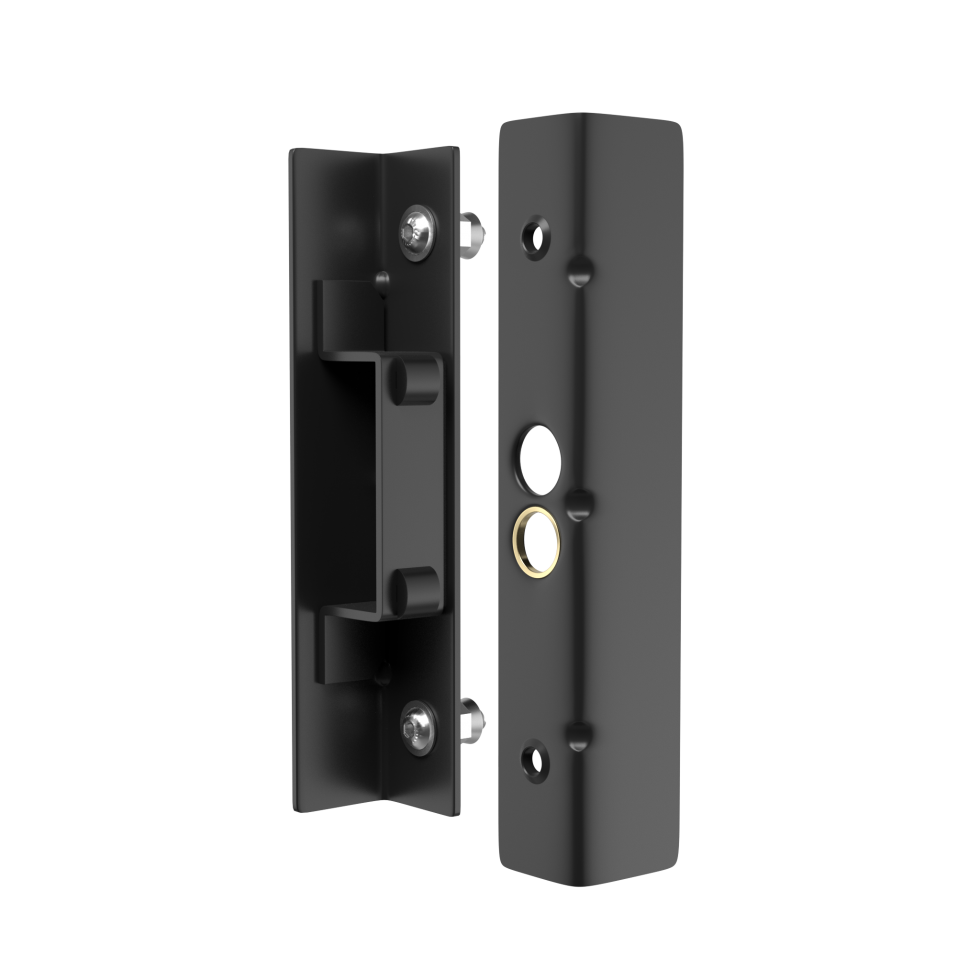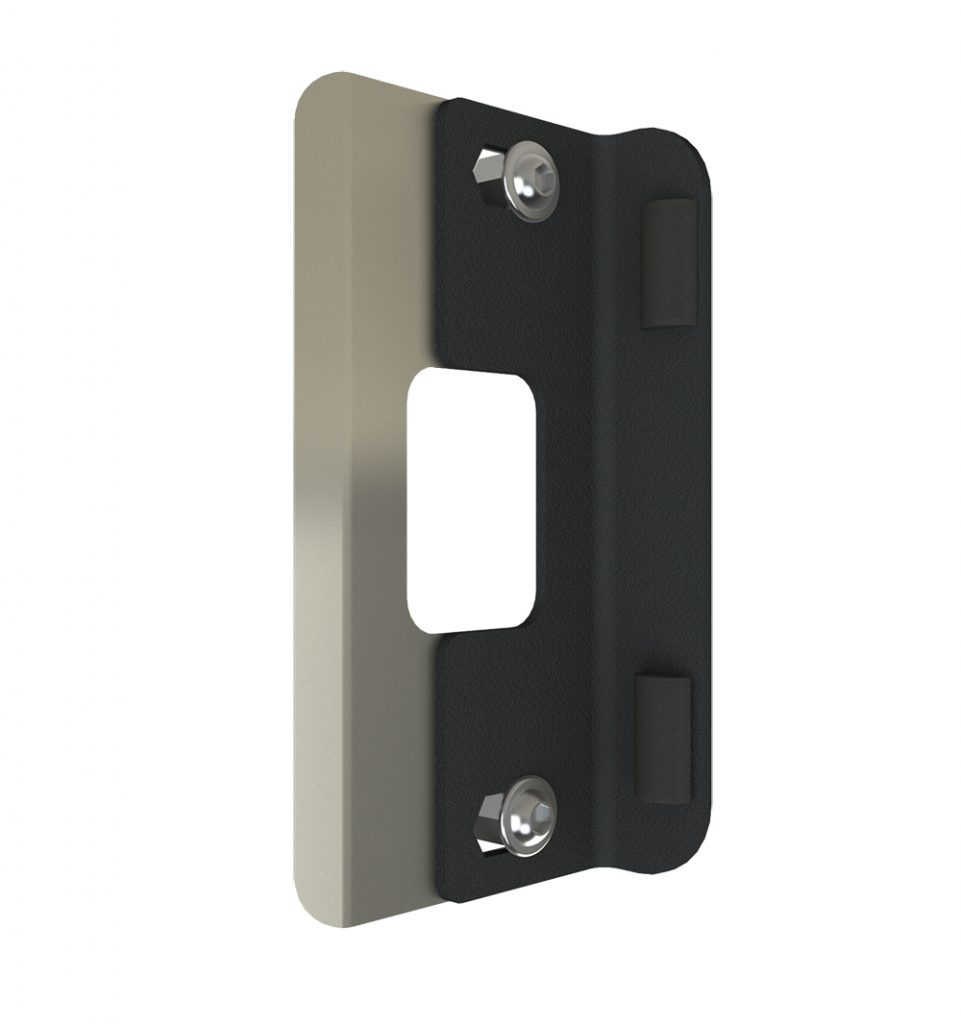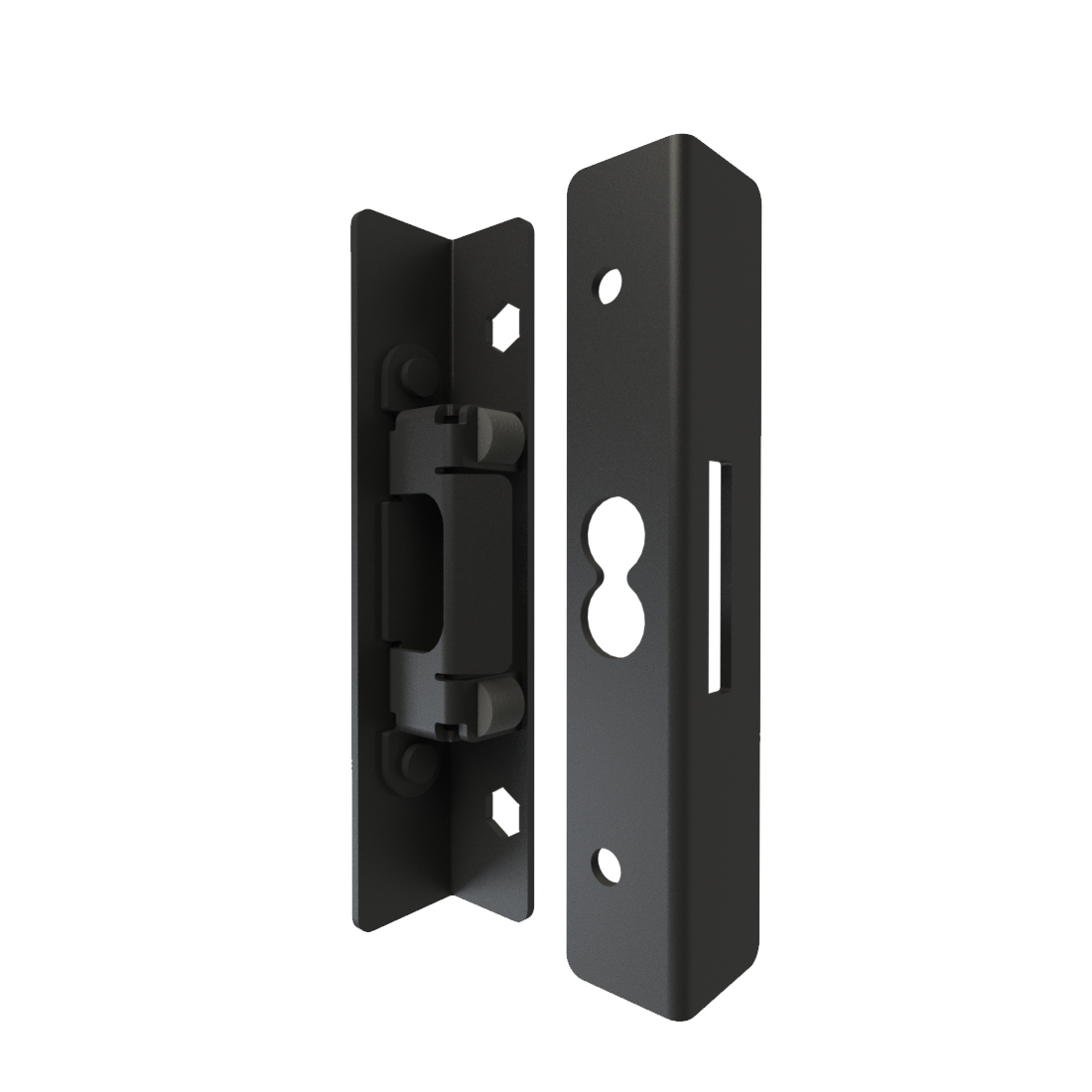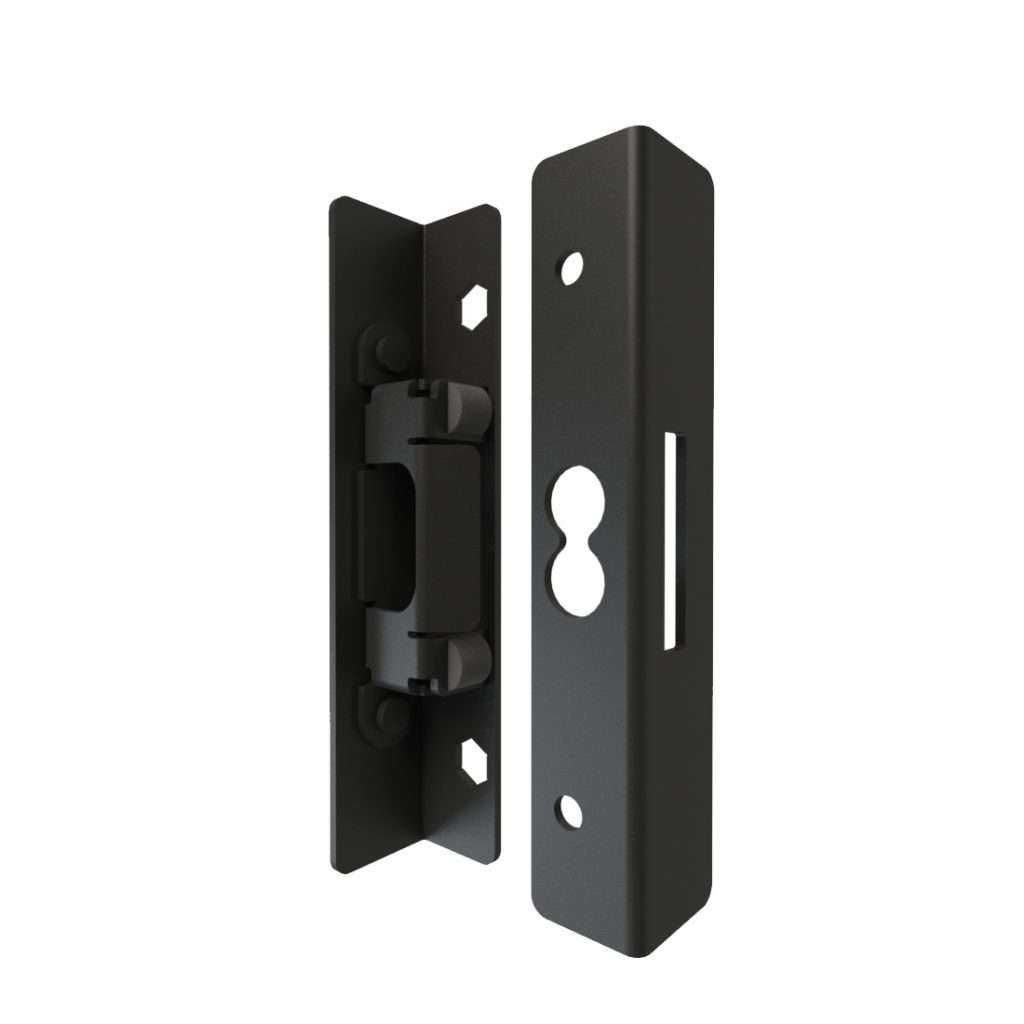 BSKS – Superlock Interlocking Keep
And in the spirit of things, we have recently updated our drop bolts and moved all galvanized parts to stainless steel, because why should the locks and keeps have all the fun!
What's the catch?
Reading this, you might be wondering what the catch is. But there really isn't one. We believe in constant innovation and improvement here at Gatemaster and with the markets evolving and customers looking for different gates, designs and solutions compared to 10 years ago, why should your lock stay behind? It is one of the key elements of your gate, after all.
We listen to our customers, take their feedback to heart, and use it to make better products – for everyone. So, we keep investing in our products, our people, our processes, and our equipment to improve all stages of our production. And the result of that is an all stainless steel lock that'll do the job!
What do you think about our stainless steel lock evolution? We want to hear your thoughts and questions (and maybe to talk some more about our stainless steel Superlock…).
So, get in touch via e-mail sales@gatemasterlocks.com, connect with us on LinkedIn or give us a call on +44 (0) 1243 558 580.
Read more