Everything you need to know about heavy-duty gate hinges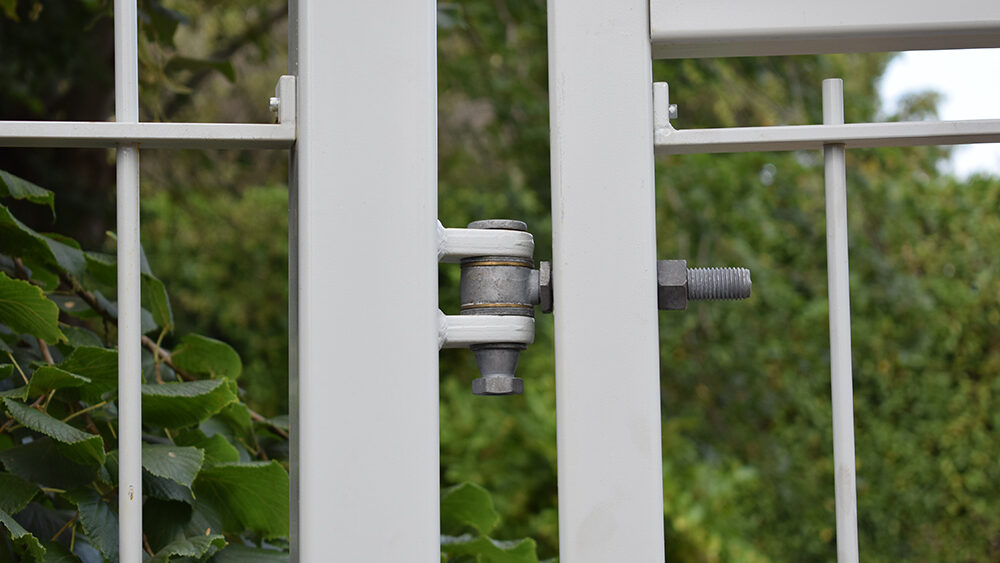 The world of gate hinge can be a minefield with all the different types and functions. In this article we will cover the following to help clarify the world of heavy-duty gate hinges:
What are heavy-duty gate hinges?
Let's start with the basics.
Heavy-duty gate hinges generally refer to a hinge that is designed to work for gates that carry a lot of weight due to their construction or size. This can be anything from a large bi-folding gate on an industrial unit or a heavy metal frame gate with wooden cladding. Both of these can weigh a lot and some hinges are simply not built to sustain this kind of loading.
That is why some hinges are labelled "heavy-duty" or "extra heavy-duty" even.
What makes a gate hinge heavy-duty?
There are many factors that can make a hinge more suitable for heavy gates and separate them from the rest of the hinges on the market. Below are some common characteristics of heavy-duty gate hinges on the market, so consider these when researching.
Material: It might be an obvious one, but the material has to be of a certain strength. Steel and stainless steel are the most common materials as they are strong and durable.
Construction: Due to the amount of force these hinges experience, a heavy-duty gate hinge has to be designed specially to accommodate the force of the gate. This is especially true for wide gates as the wider the gate, the more force the top hinge will experience.
Size: It is natural that the most heavy-duty gate hinges are larger so they can hold more. But you can still find smaller hinges like universal hinges or flag hinges that are heavy-duty due to the material they are made of. So don't let the size fool you!
Weight limits: Heavy-duty hinges will have gone through strenuous testing cycles to establish the weight they can carry while still opening and closing the gate reliably. Understandably, despite being heavy-duty, all hinges have a limit, and, in this case, it will be a maximum weight that they can carry safely without having a negative impact on the performance and safety of the gate. Note that some hinges have this limit stated as pairs, meaning it will take two hinges to carry this weight and still function properly.
Grease points: Maintenance is important for a large gate and the hinges are no exception. Depending on the usage level, a heavy-duty gate hinge will often require lubrication on a regular basis. Having a hinge that has built-in grease points can save you time (and a mess) when carrying out the maintenance. The built-in grease points will take the oil right to where it is needed and means you don't have to take the hinges apart to carry out maintenance.
Friction: With the force of a heavy gate, the hinges will experience a lot of friction when operated. Using a low friction hinge is therefore advised for heavy gates. Low friction can be achieved by using a brass bearing or a similar bearing device between other metals. Brass is known for its low friction capabilities and is commonly used to minimize resistance.
Adjustability: This isn't something that is necessary for a hinge to be heavy-duty, however using adjustable heavy duty gate hinges will make your life easier when installing. An adjustable hinge will make it possible to fine-tune the installation on site and have tolerance for the gap between the gate and gate post.
When should you use heavy-duty gate hinges?
Although heavy-duty gate hinges sound a treat, we don't recommend using them on gates where it isn't necessary. For lighter gates such as smaller garden gates, side gates or light single leaf gates, you might not need to go for heavy-duty. We do recommend you always check the capability and strength of the hinges to make sure they are suitable for your gate.
Heavy-duty gate hinges are really marketed towards larger, heavier gates that are commonly found on wide entrances or industrial areas where lorries need access for instance.
Obviously, the bigger the gate leaf is, the more weight and pressure on the hinges. If your gate is particularly heavy, you should therefore look into a heavy-duty hinge.
What types of heavy-duty gate hinges are there?
Heavy duty hinges for gates come in many shapes and sizes, and you can find a heavy-duty option for most standard hinges out there. This included bullet hinges, flag hinges, weld-on hinges, pivot hinges, the list goes on.
Check with your supplier if you can get a heavy-duty option of your preferred hinge. And always, remember to make sure the hinges you choose are suitable for the weight and size of your gate.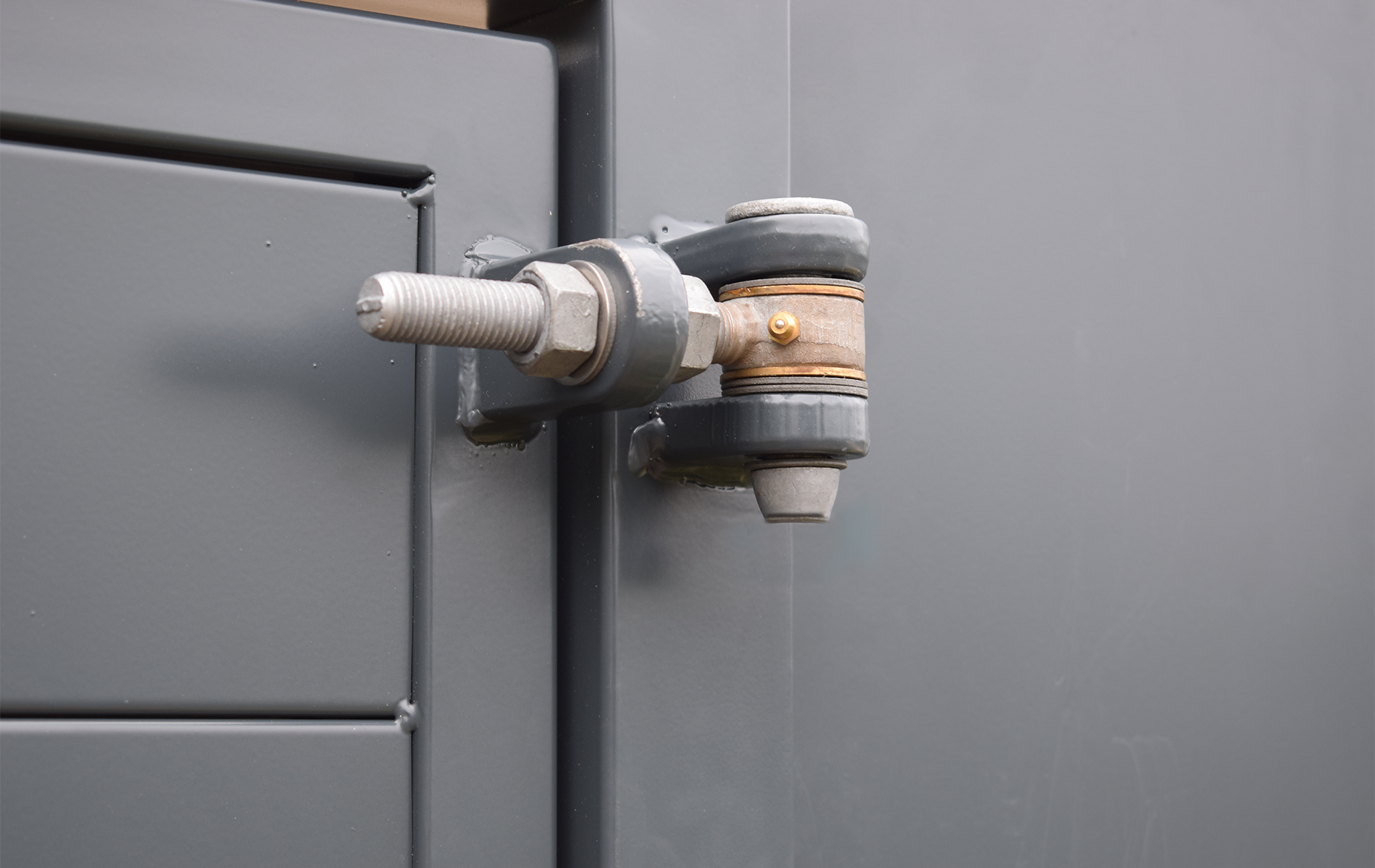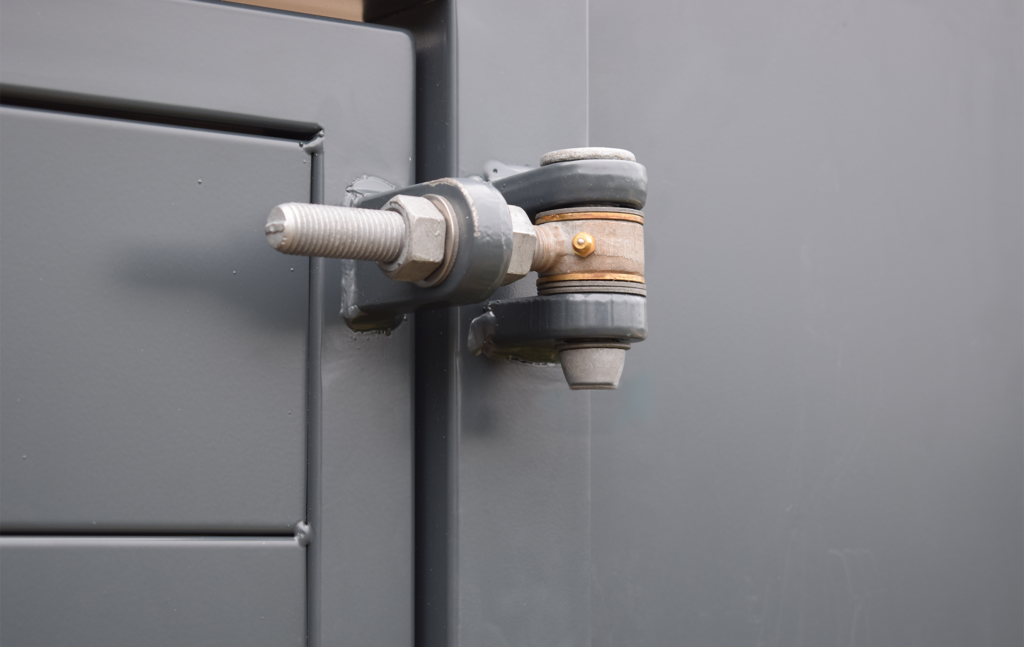 The Superhinge
If you are looking for a low friction, heavy-duty gate hinge we have designed the Superhinge specifically for heavier gates.
You can read more about the Superhinge in this case study, where it was used on a wide, 4-leaf bi-folding gate by our customer Hill Trident.
---
Read more