The ML4 Insert Hook Lock – Security made simple!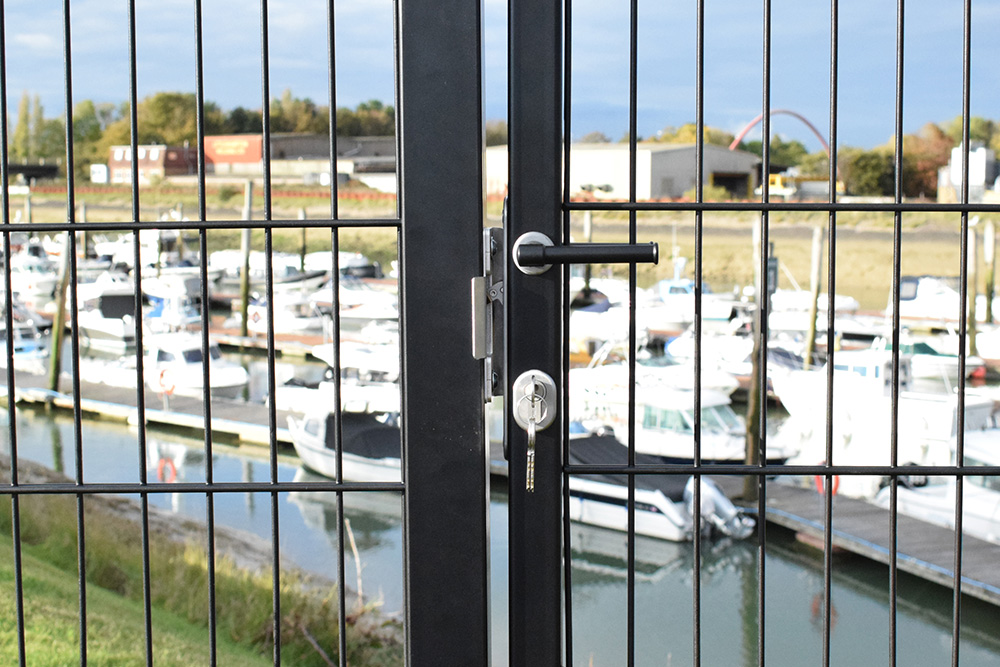 Insert locks have been around for a long time, dating back to the mid-18th century at least, so it would be fair to say that it is a well-established concept, proven by time itself. No major changes can be done to that concept, right?
Not so fast…!  At Gatemaster, the idea of re-creating a centuries old design was a challenge, but it isn't the first time we've turned an accepted design on its head. Our very first gate lock, in fact, was a revolutionary combination of deadlock and sashlock into one single-action bolt, and our modern-day Superlock uses that very same design.
So we thought we'd take a swing at using that same concept for an insert hook lock.  The idea sounds simple: when you are using the lock, you only need either the latch or the deadbolt, but never both at the same time, so why are both needed?  However, in practice, a complete redesign of the inner mechanics was necessary to make it work.
What everybody wants
Our first thought when starting a new R&D project is always, will this help make anybody's life better, easier, or simpler? The first thing, therefore, was to go to our partners and ask them how we can do that for them. Turns out in principle, people were looking for the equivalent of a fully functional off-roader with the footprint of a small city car.
Challenge accepted!
As insert locks are used in a variety of applications and settings, both aesthetics and functionality matter.  Form factor, quality of the build and price were put forward as the most important aspects of the product.  However, it also had to be something unique, enabling our customers to stand out in today's very competitive fencing and security market. So, we're proudly introducing the insert hook lock.
The concept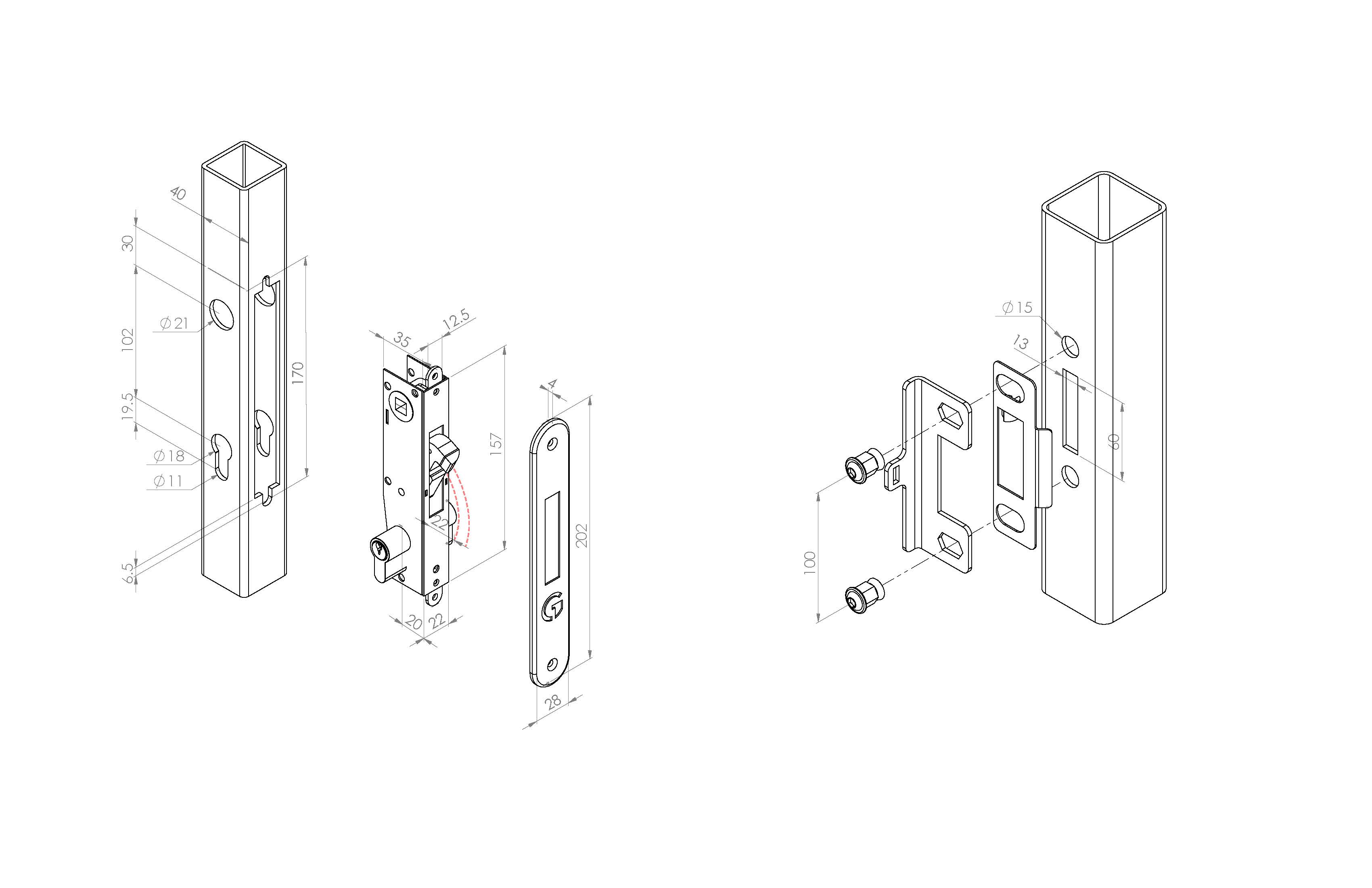 Handing over to R&D
Our leading R&D engineer Mark Matthews was given our challenge of 'reinventing the wheel'.  To make the idea work, the lateral movement of the latch had to be changed to a rotary movement.  This helped maintain the long latch travel to make the lock suitable for the larger tolerances needed on gates, while still fitting into a 1-1/2″ frame.
We were asked for a hook, so we went with an accepted design for sliding gates and doors, where the hook drops down and catches into the keep, preventing the gate from being forced sideways.  When unlocked, the hook acts as a latch, enabling the gate to be pushed shut and opened with the handle.
A further challenge was that a sliding gate lock does not have to be handed like a swing gate lock does.  The answer to this was to create a small angled latch on the end of the hook, which enables the lock to latch smoothly when in the latching position and is also easily reversed for left- or right-hand swing gates.
The material choice for the lock was simple: stainless steel is great when it comes to protecting a highly used component from wear-and-tear in the outside conditions.  We expect our locks to last for decades, so this was our go-to material.  For the latch tip however we went with brass, which wears less when hitting against the keep.
Mark said that "we took some unconventional turns on the project, but I am very pleased with the end result. It is a nice little lock that has every convenience you need, in a small form factor".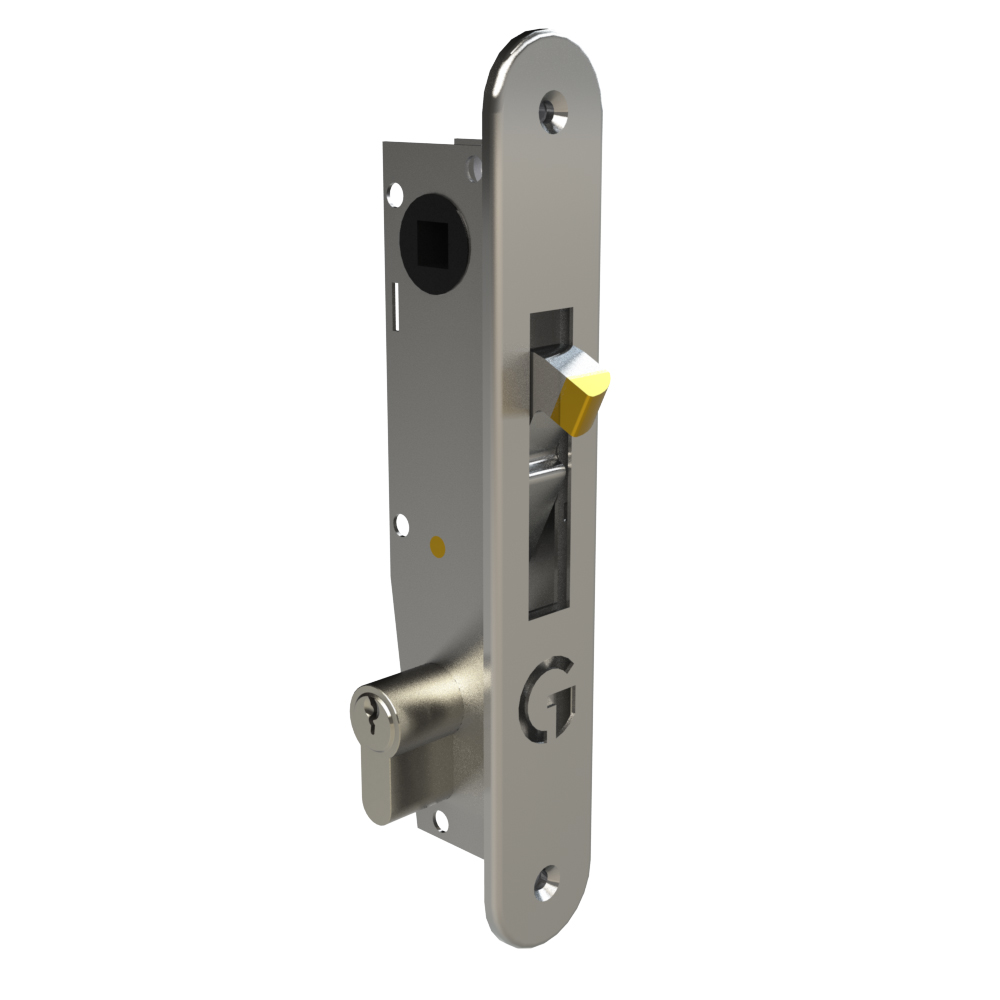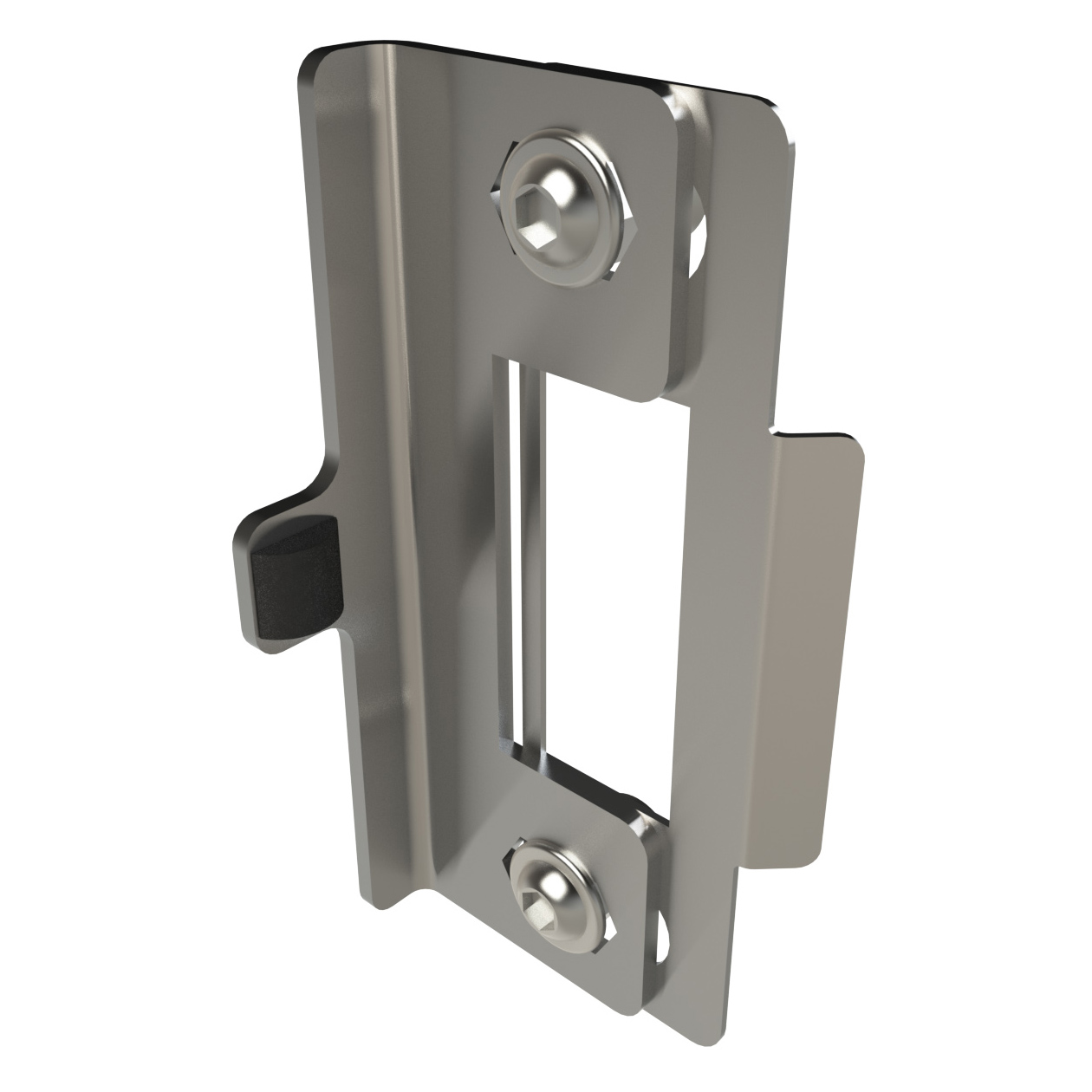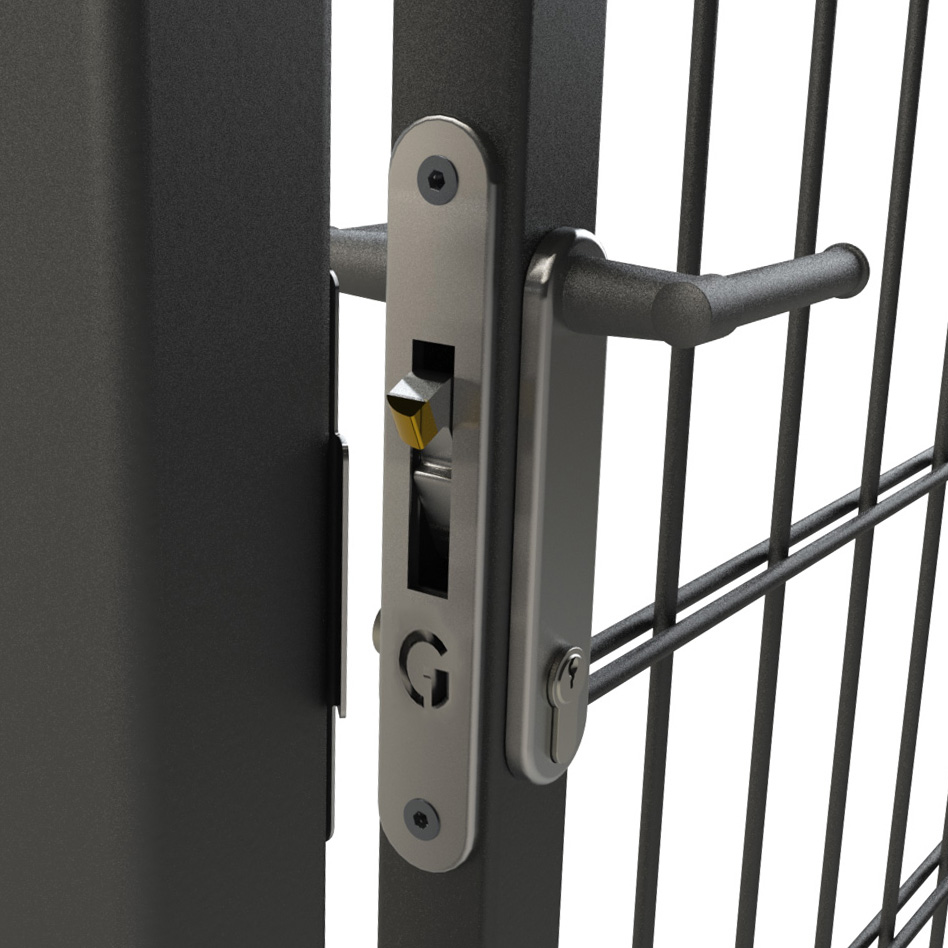 Working during lockdown
Simon Napthine, Managing Director of Gatemaster says "Launching new products to the market starts with your own sales team. Therefore, I prefer to involve them early in the development stage, relying on their feedback from their experience and what they see in the field".
Testing the new insert hook lock was a challenge, as it was going on during the nation-wide lockdown in the UK. It takes weeks to test a lock to a 1 million openings, so when the government announced that everybody should work from home, we were in the middle of the process.
"We decided to use the time wisely and continue the tests, even if it meant working from home. This way, the product could be ready by the time everybody was back to work", Simon explains. "Luckily, the testing equipment wasn't very large, so we managed to set it up at our homes – I had 1 machine in my kitchen!".
One of the main questions was durability. "Having an easy to install lock is great, but you will get nowhere if it does not last, and our sales will be the first to hear about it. So, we conducted several tests to prove why R&D were so confident about this lock."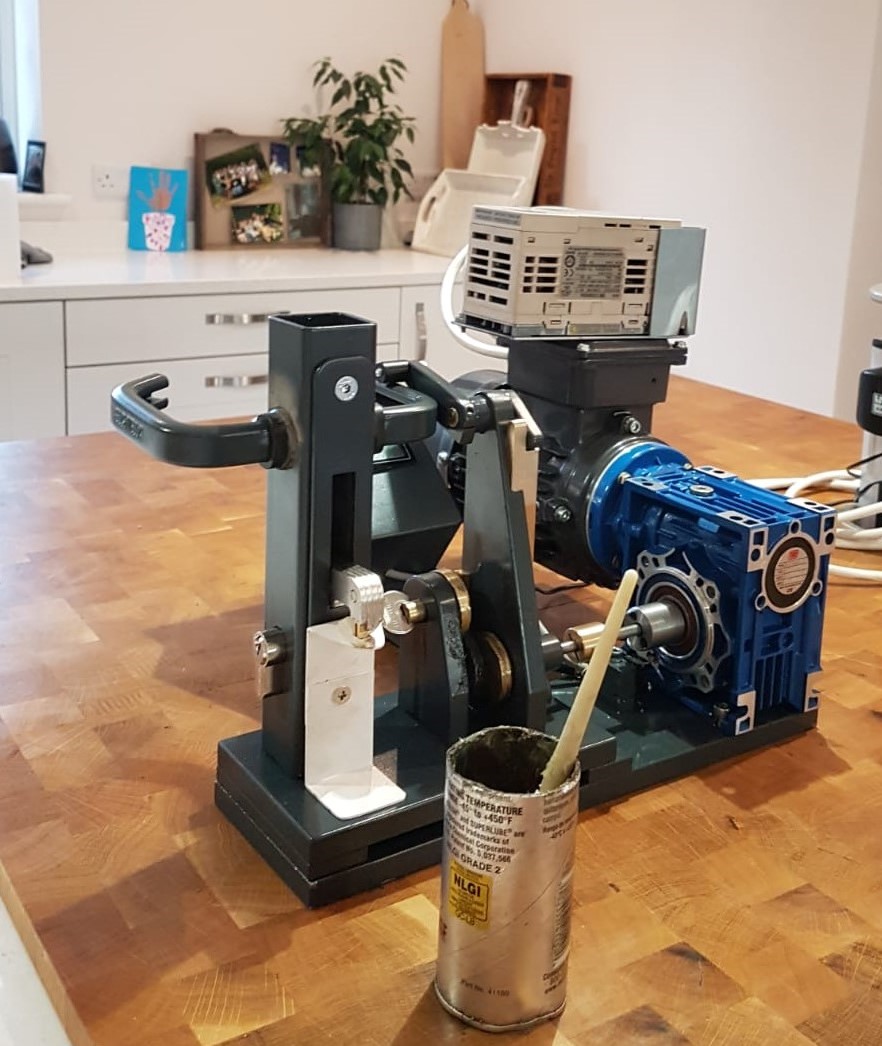 Testing during lockdown!
The result
The result of our efforts is the new ML4 Insert Hook Lock. It is great to see that Gatemaster managed to work through all these unexpected challenges and still managed to present an interesting product, delivering on the promise to innovate a unique concept and taking one more step towards a simple and functional gate hardware for everyone.
Take a look at the ML4 Insert Hook Lock page here!
Looking for more information or distributor details? Send us an email at sales(@)gatemasterlocks.com or give us a call on +44 (0)1243 558580.
Read more