How to secure tennis courts with a keyless lock
Any kind of sports facilities are prone to vandalism and trespassers outside of opening hours. It's therefore important to make sure the perimeter is secured with security fencing. To increase security, you have to choose the best lock for your customer's specific requirements, which can depend on the sport.
In this blog we will focus on how to best secure tennis courts.
Why should you secure tennis courts?
As a fencing installer, you already know the answer to this question. If left open, tennis courts are prone to:
Unauthorised and out of hours playing
Vandalism
Trespassing
Littering
Installing a security fence around the perimeter is therefore high priority for tennis clubs. And you've already got the fencing sorted. But do you know which kind of lock will work the best for tennis courts?
Considerations for locks for tennis courts
To make the perimeter more secure, consider how your customers want their users to gain access and use the gates.
Do they want keyless entry?
Do they require a quick exit in case of emergencies?
Do their users have special requirements?
Do your customers want their members to access the courts with a card reader?
Once you have a better idea of how the tennis club members will use the gate, it will be easier for us to recommend the perfect lock. Even if they want something we don't sell, we can help guide you and find a lock with another suitable supplier.
The benefits of keyless entry for tennis courts
Keyless entry is popular with most sports facilities. They often require access for many different users, which changes rapidly. Keyless locks are therefore the way to go because: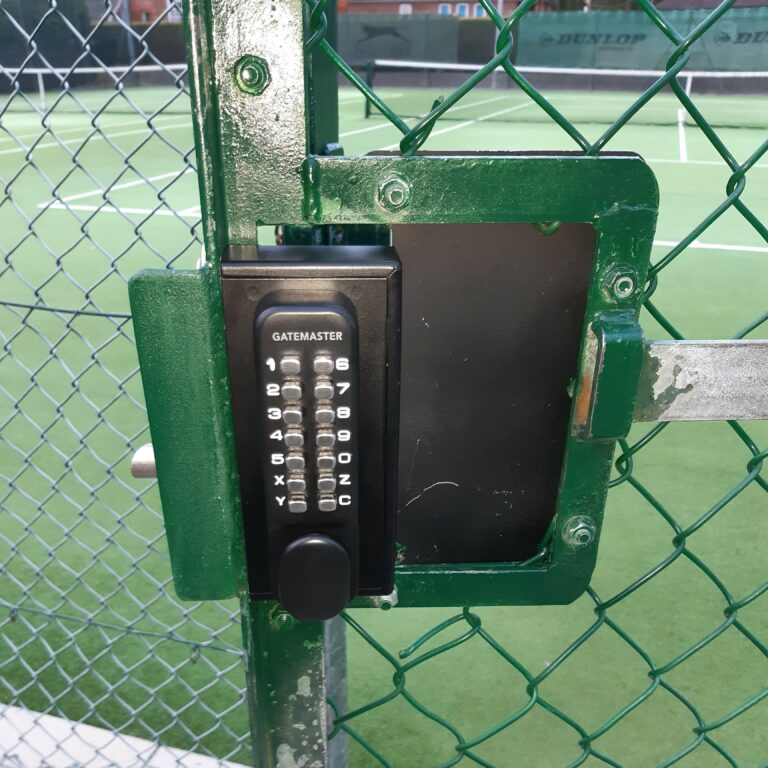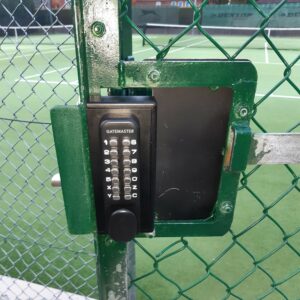 They eliminate the need for keys
Codes are easier, cheaper, and quicker to distribute
No need to change the lock in the case of security breaches – you can just change the code
These little benefits will make a huge difference to your customers as they can offer a convenient access method to their club members before, during, and after their game.
Our lock recommendation to secure tennis courts
When approached with a tennis club enquiry, we have two types of locks we suggest: a digital, single-sided lock or digital lock with quick exit push pad. There are benefits to each, which we will go through now.
Keyless entry, internal handle
If you want a keyless combination lock, we recommend getting a single-sided one. This way, club members get the convenience of a keyless entry with a free exit lever handle from the inside which saves the hassle of having to put in a code to exit the courts. This is especially handy when club members have to run out to fetch their stray tennis balls!
At Gatemaster Locks, we have two different versions of this lock type: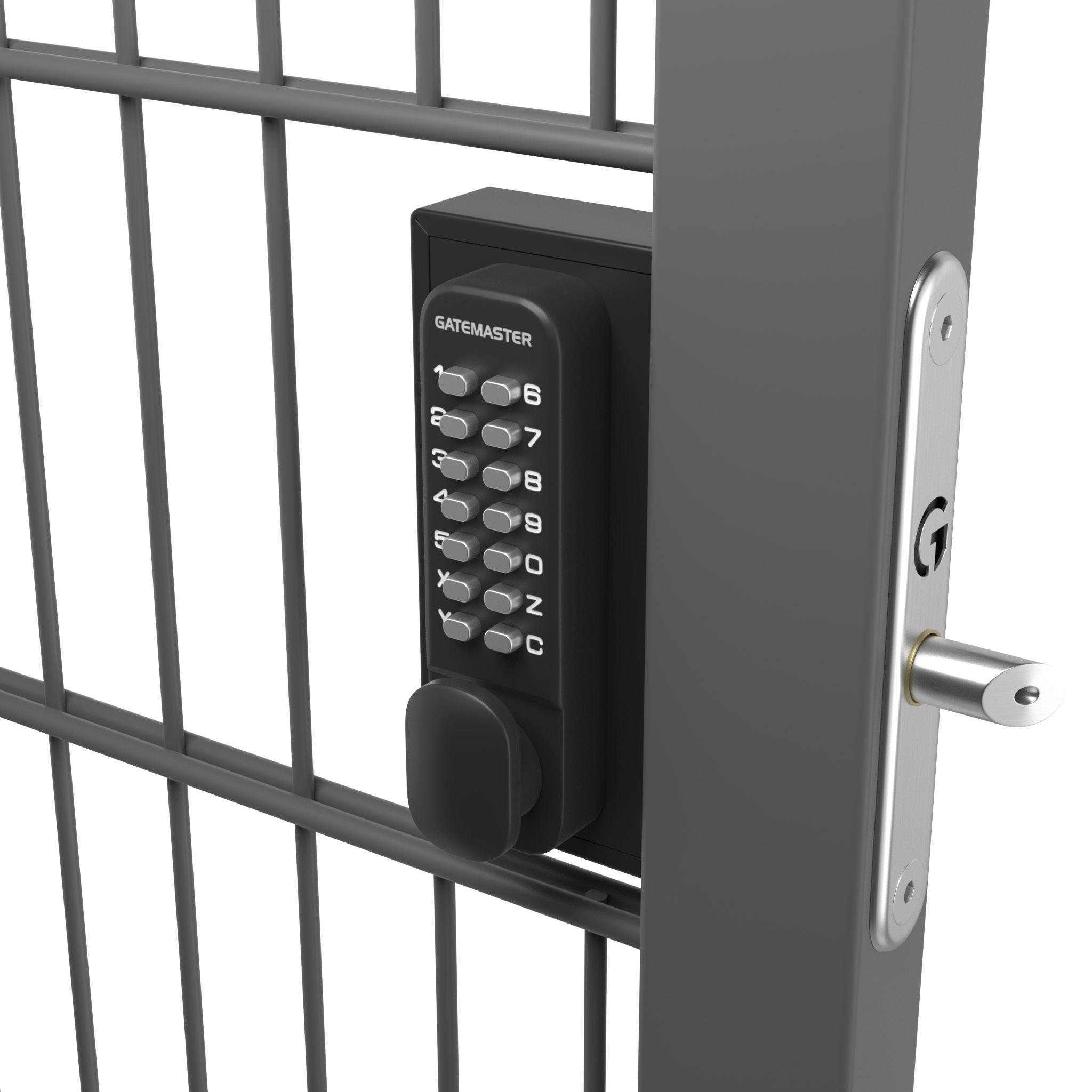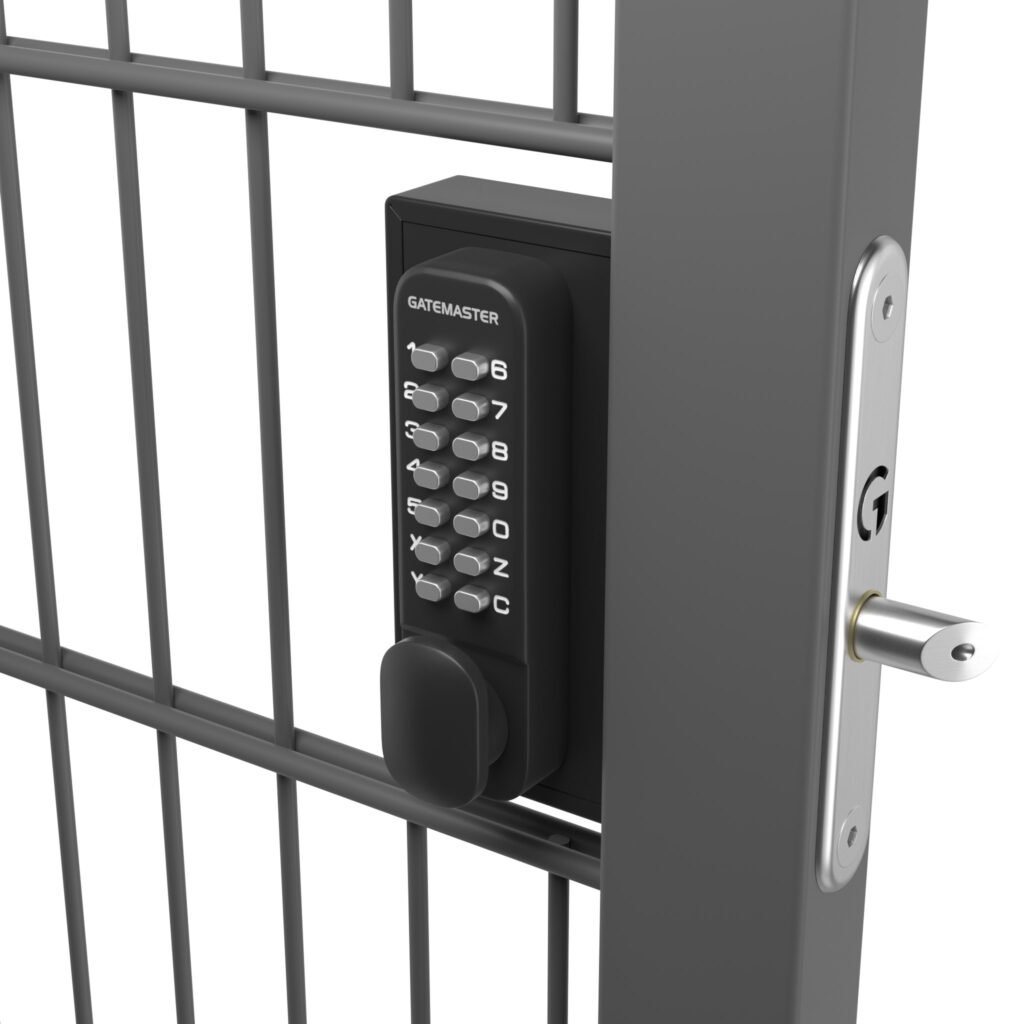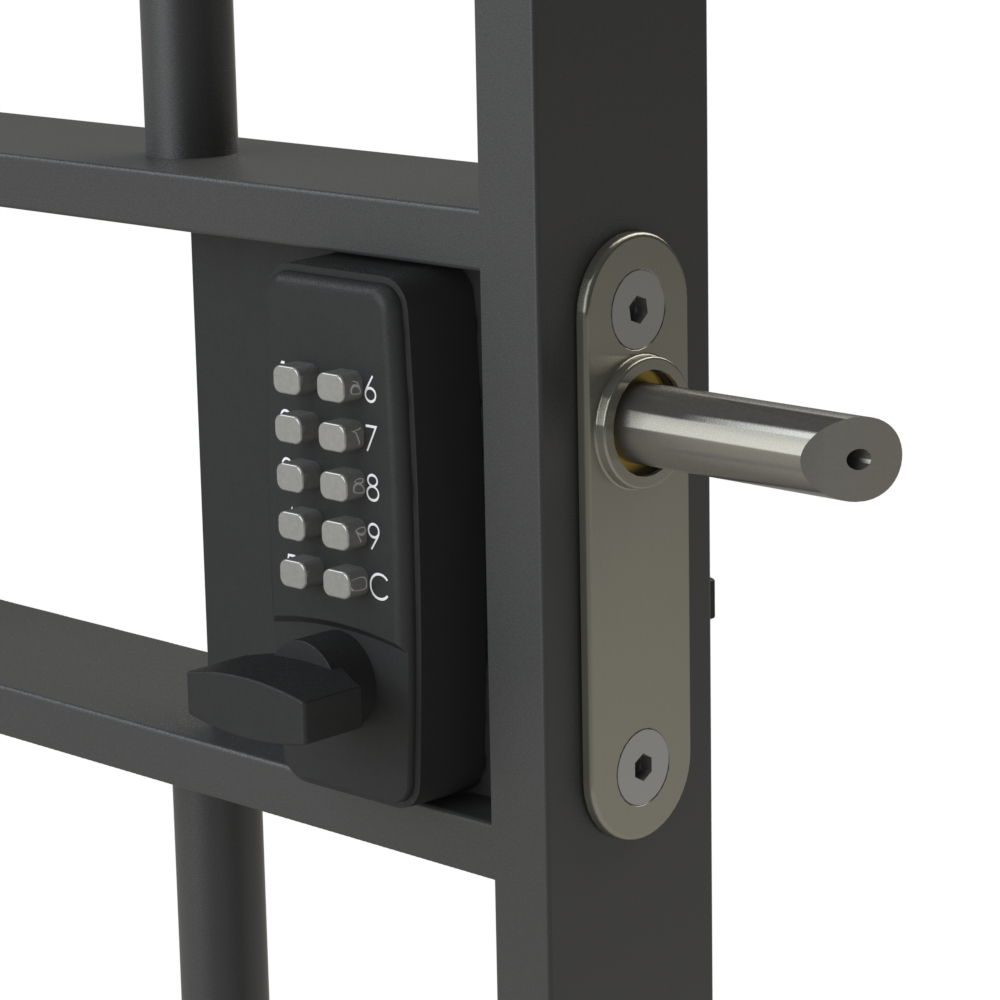 Both of these keyless locks have an anti-corrosive keypad, making them highly weather resistant. The Superlock even has a stainless-steel lock case and is suitable for those seaside tennis courts that we'd all love to own!
The unique benefit of the Superlock though is the slim 70mm case, which means you just drill three holes and install it on most standard metal gates. It'll fit right in.
The Select Pro is an older design but remains a solid lock. With a square lock case and 10-pin keypad, it is a popular lock for a reason.
If you still aren't sure if you prefer the Select Pro or the Superlock, we go through the differences in this blog.
Keyless entry, push pad exit
Another way to secure tennis courts is with a combination lock with push pad exit. Similar to the option above, these locks have a keypad on the outside for that convenient keyless entry. But this lock has a green push pad on the inside to facilitate easy and quick exits. This can be useful for outward opening gates as they are opened with a push without the need for codes.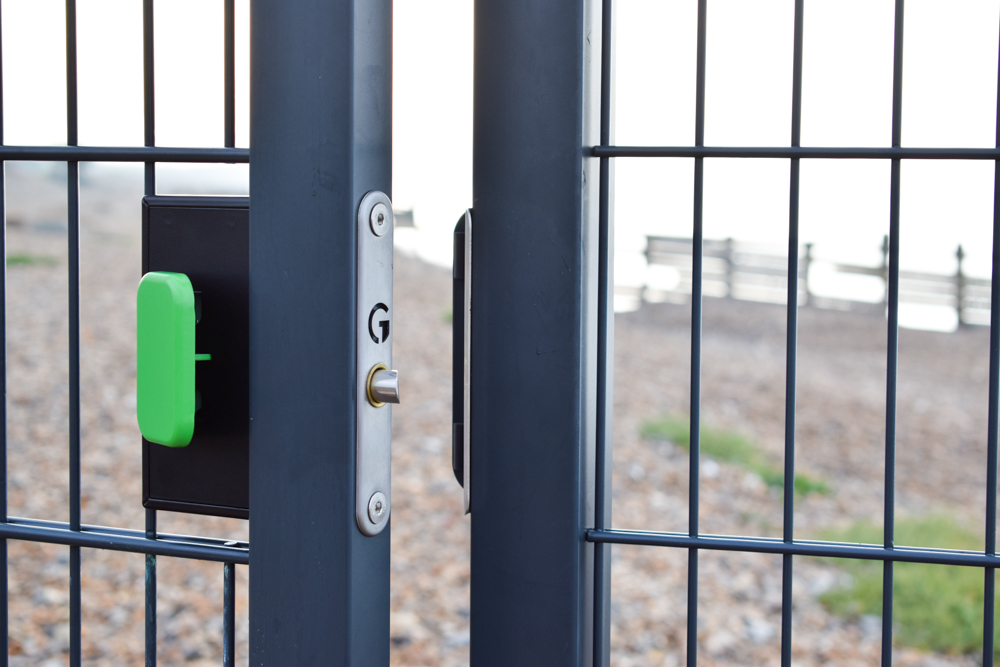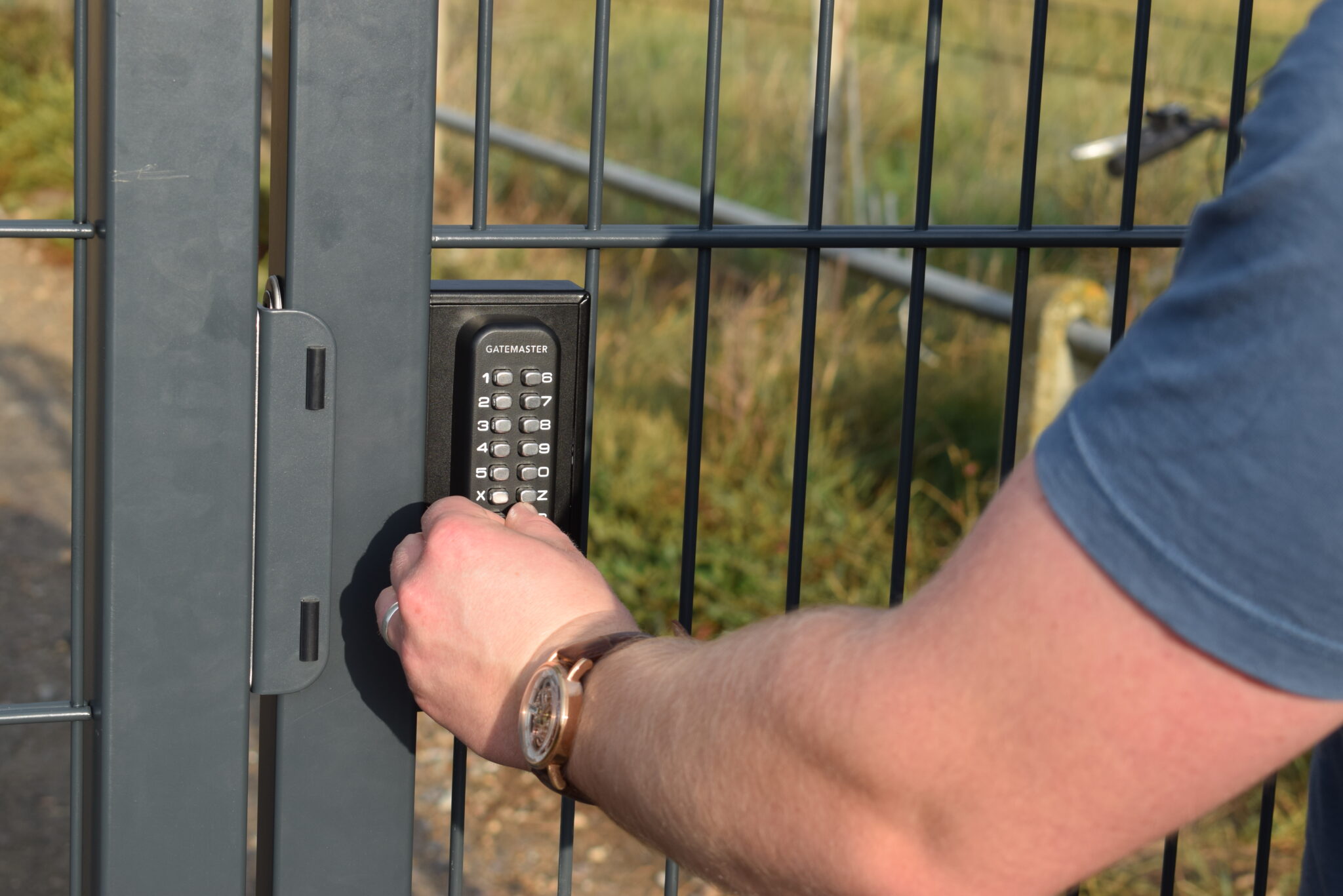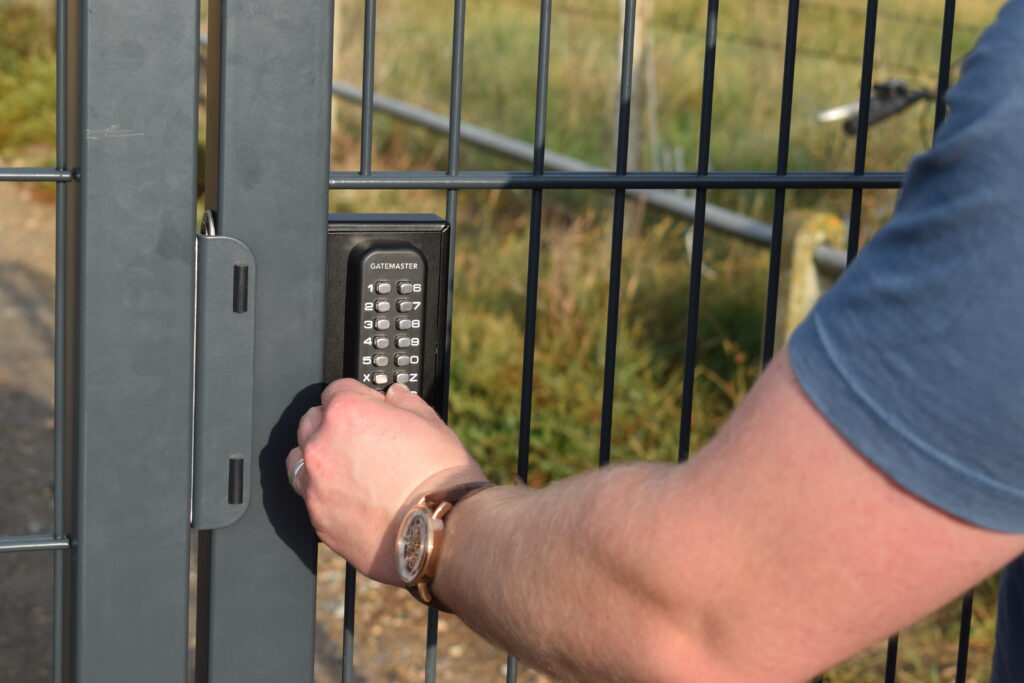 Also available as a Superlock (BQDG) or Select Pro (SBQEDGL), both of these locks are anti-corrosive and suitable for any weather.
If you want more information on the BQDG, we've recently made a video showing how it can be used to secure bike storage units. The benefits of this lock will also work to secure tennis courts.
Bonus tip: Regardless of which of the above locks you choose; you might want to consider using a lock shroud with it. If the gate or fencing has holes large enough to reach a hand through, this will help protect the latch from outsiders reaching through the gate.
Whether you decide on a Superlock or a Select Pro to secure tennis courts; push pad or internal handle, you're guaranteed a simple installation. Both ranges are installed with just three drilled holes. It doesn't get easier than that.
Do you also want to remove your sign saying, "Please shut the gate"? Then install a controlled gate closer like Cuckfield Lawn and Tennis Club did recently.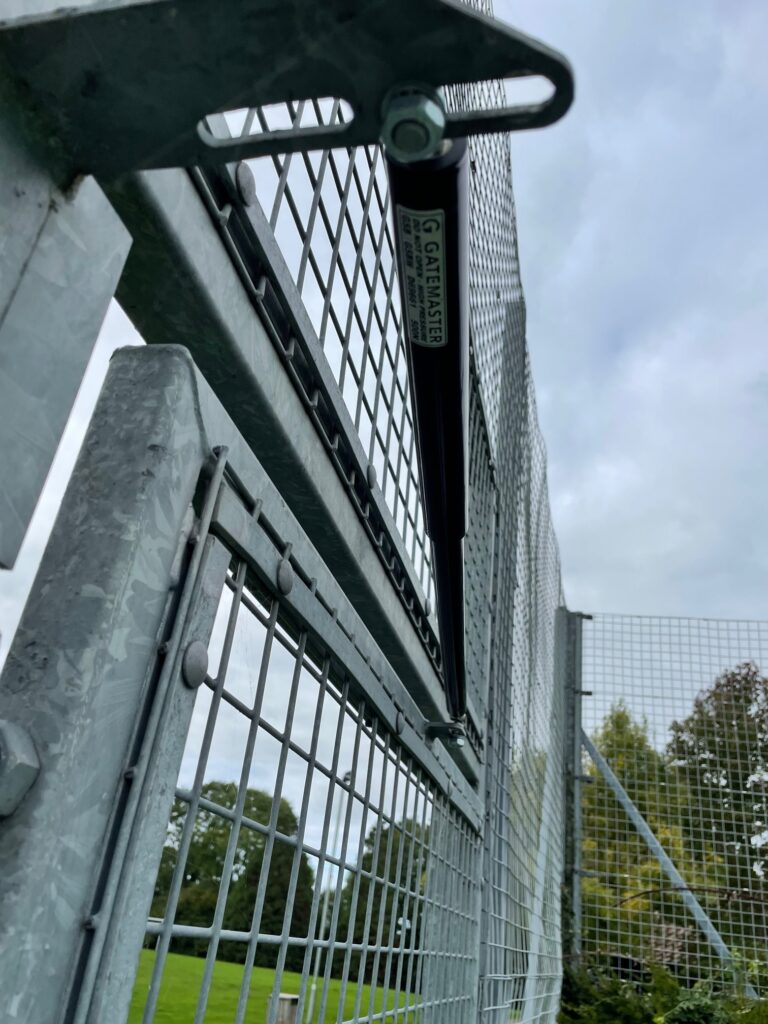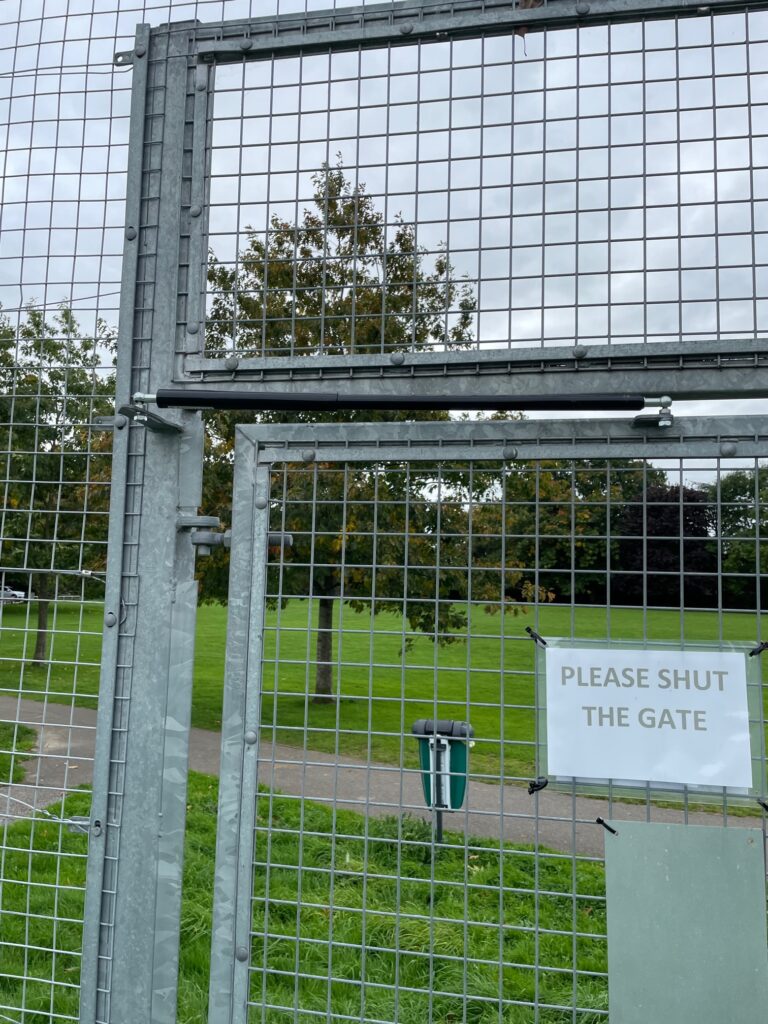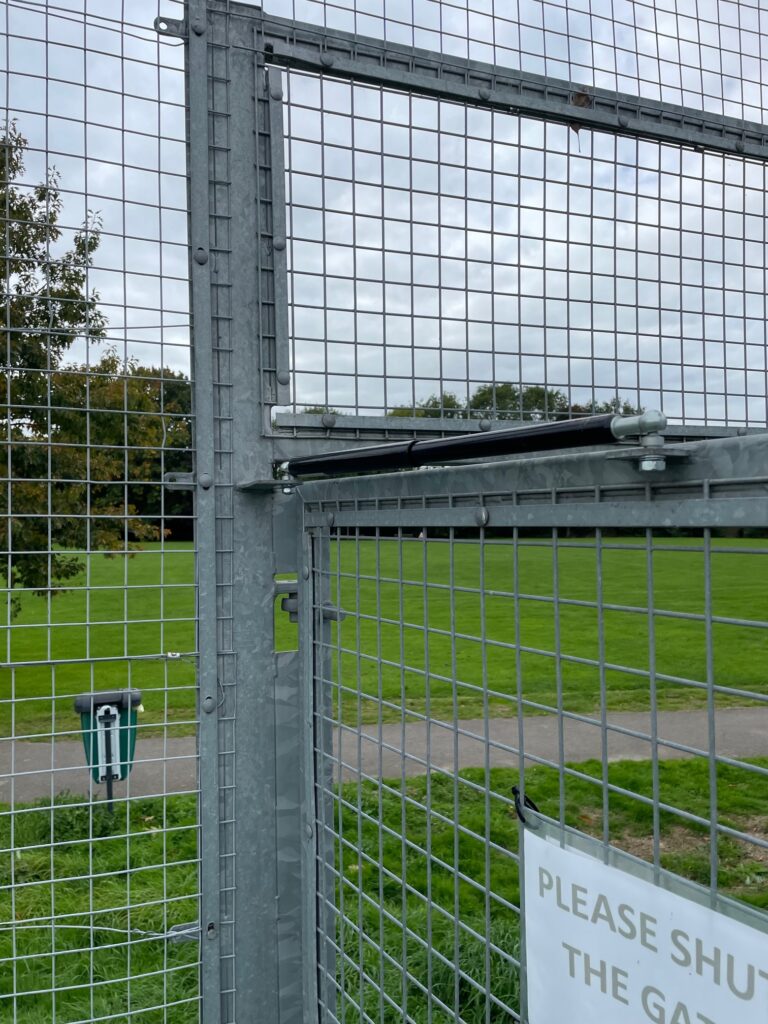 Read more