A Strong Gate Hinge: The Superhinge carries it all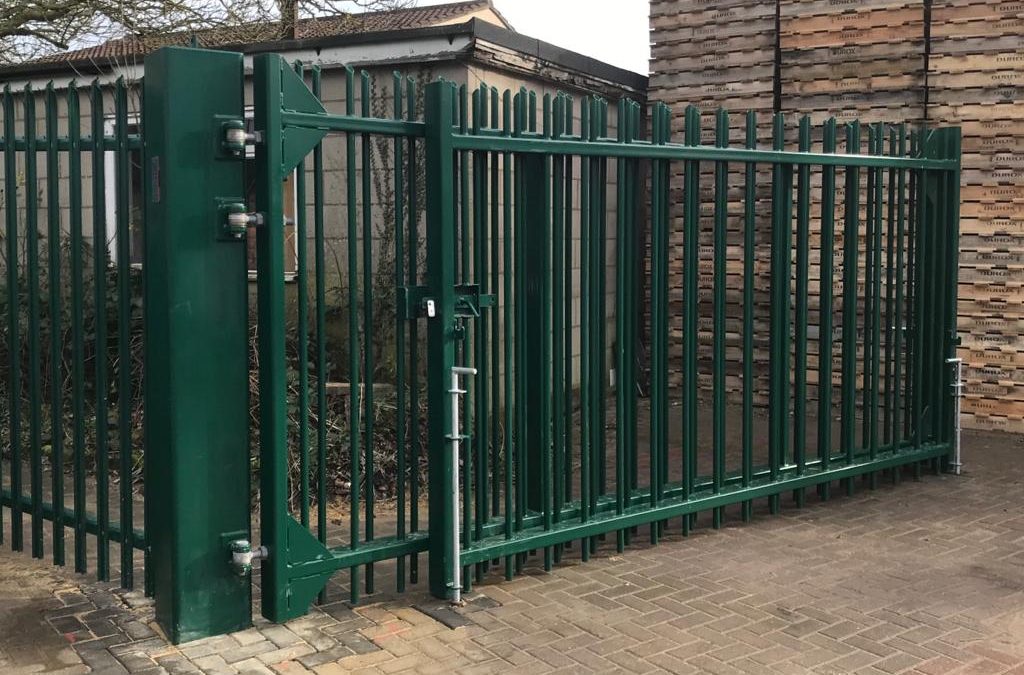 Usually when you are dealing with gate and fence panels every day, 'compact and concise' are probably not the first words that come to mind. Indeed, loading or unloading a custom-made gate or a stack of panels could be a project on its own. With our gate hinge, the Superhinge, Hill Trident were able to use a bi-fold gate for a wide entrance.
Having a wide gate opening to let your lorry take the turn can be a huge help in such cases. However, the biggest problem with that is usually space: how do you open such a big gate?
Our partners at Hill Trident have come up with a brilliant solution: a manual bi-folding gate. As it folds, the leaves only take half as much space and fit nicely behind the existing construction, as can be seen in the video. And not using motors and electronics was a huge cost-saver.
While applauding their solution, we are proud to having played a key role in this with our heavy duty gate hinge, the Superhinge. To make this set-up work, the gate hinges need to work smoothly under extreme loads, in all circumstances, for a very long time, which is a challenge in itself.
So, what makes our Superhinge so suitable for such a job?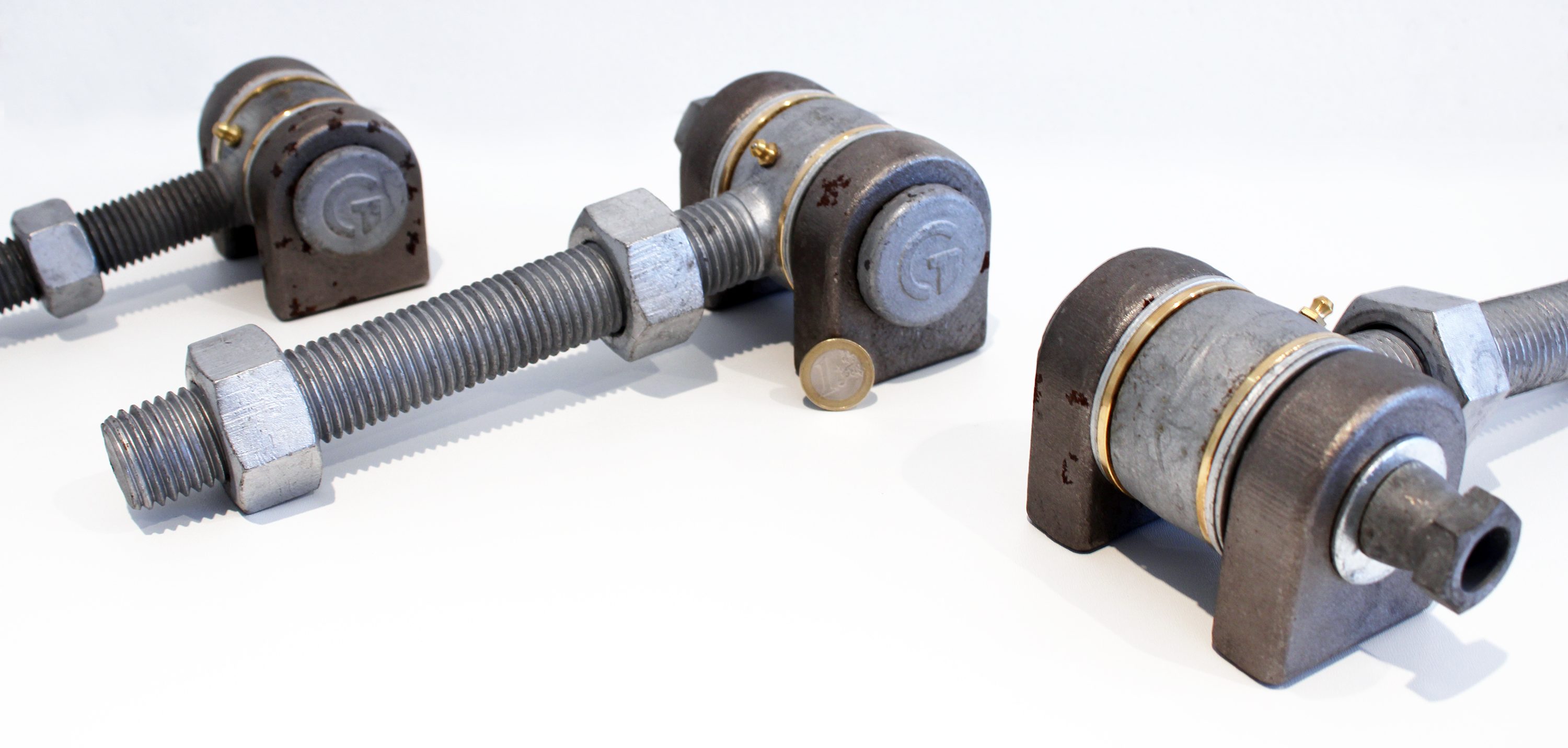 Extremely sturdy:
The first pair of hinges must carry, in effect, 2 gates at once. In this case, size does matter and so does weight: with bigger distance, the leverage grows, putting even more strain on the top hinge. Luckily, our hinges range from M16 to M30 and can carry up to 900 kg of weight.
Theft protection:
Another way of adding flexibility is to allow the hinge to be installed on the outside. We have supplied the Superhinge with a break-off nut, making it (nearly) impossible to tamper with the eyebolt after installation.
Smooth working gate hinge with brass bearing:
With such large forces, the friction on the eyebolt increases and could cause the hinge to malfunction. We have incorporated two brass bearings that cover the eyebolts for the hinges to work smoothly. The built-in grease point helps you easily maintain the hinge in the long-term.
Having two different elements does not only support the smooth rotation, but also helps to extend the product lifetime. We have tested our hinges to 500,000 openings and found practically no wear on the bearings. This equates to about 50 years at 25 openings a day!
Adjustability:
The design of the hinge with the longer eyebolt means you have a significant length to adjust. A few millimetres off could mean a significant skew at the end of such a long gate, so having this adjustability can be a real game-changer.
As the hinge design allows you to install it in both 90° and 180° position, you can adjust it, depending on your project, to make your bi-folding gate fit into any space. It goes without saying that having such a flexibility on a project that requires a lot of space can help a great deal.

The combination of all these factors makes our Superhinge the perfect hinge for making this bi-folding gate a flexible and versatile solution, compared to a traditional sliding gate.
For Hill Trident this gate worked perfectly to provide access for their lorries when needed, but the Superhinge can be used for most heavy gates to provide you with that extra peace of mind. If you're still wondering if the Superhinge will work for you, then rest assured our knowledgeable sales team will be able to guide you to the perfect solution for your needs.
For a project such as this, our recommendation will depend on the width of the opening, the weight of the gates, the frequency of use and the use requirements of the gates. Contact us with your questions on +44 (0)1243 552066 or send us an email at sales@gatemasterlocks.com so we can ensure you get the right result.
Extra tip!
Adding a third hinge to your gate is a great safety measure. However, if you are working with a smaller gate that does not require three hinges, you could use our new Gate Restrainer. The Gate Restrainer will ensure that your gate doesn't drop or fall over should the hinges fail.
This device is small and unobtrusive when you don't need it, but can prove to be vital, for example if the top hinge were to fail due to high winds. The gate restrainers come in two sizes and will work on a leaf up to 500 kg.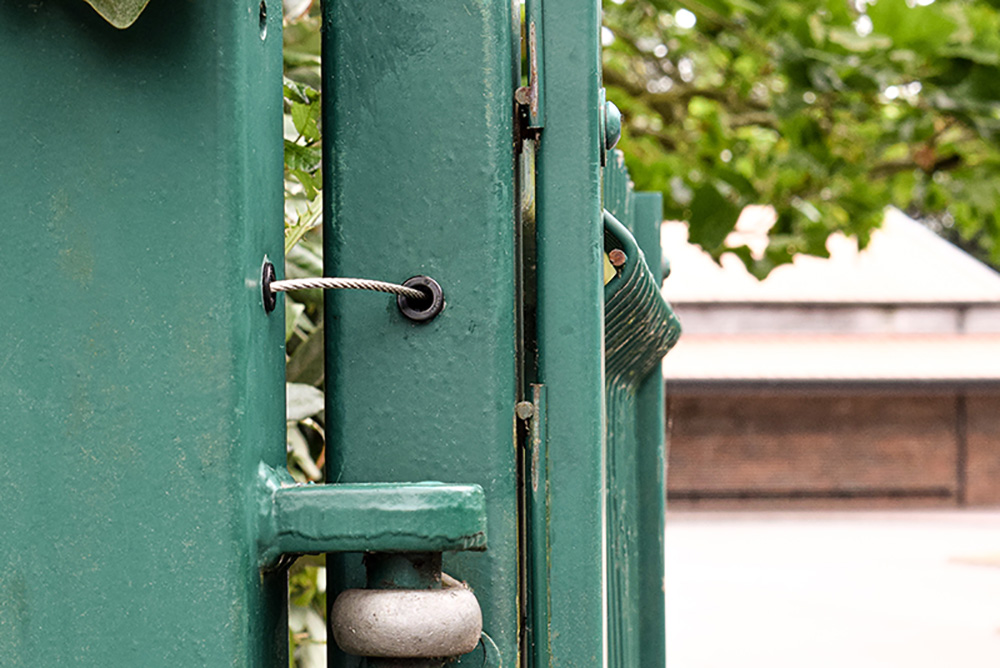 Read more