What's better? Mechanical code lock or electronic system?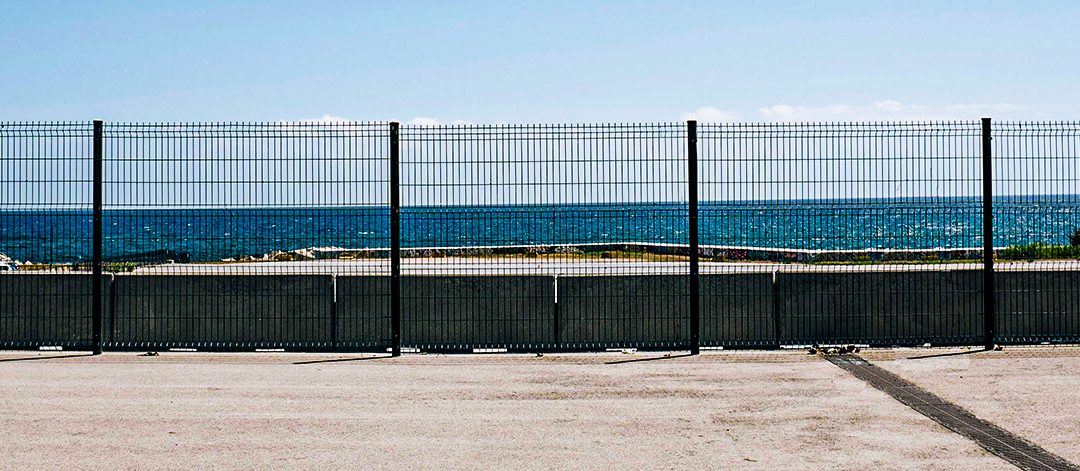 The Gatemaster mechanical code lock has been out there for a while now and has received some great feedback from happy customers. However, we regularly get the question: what is so good about it, why not use an electronic lock with a code panel?
As we offer both an electric strike and a fully mechanical code lock, we wanted to make this comparison and point out a few situations where one works better than the other.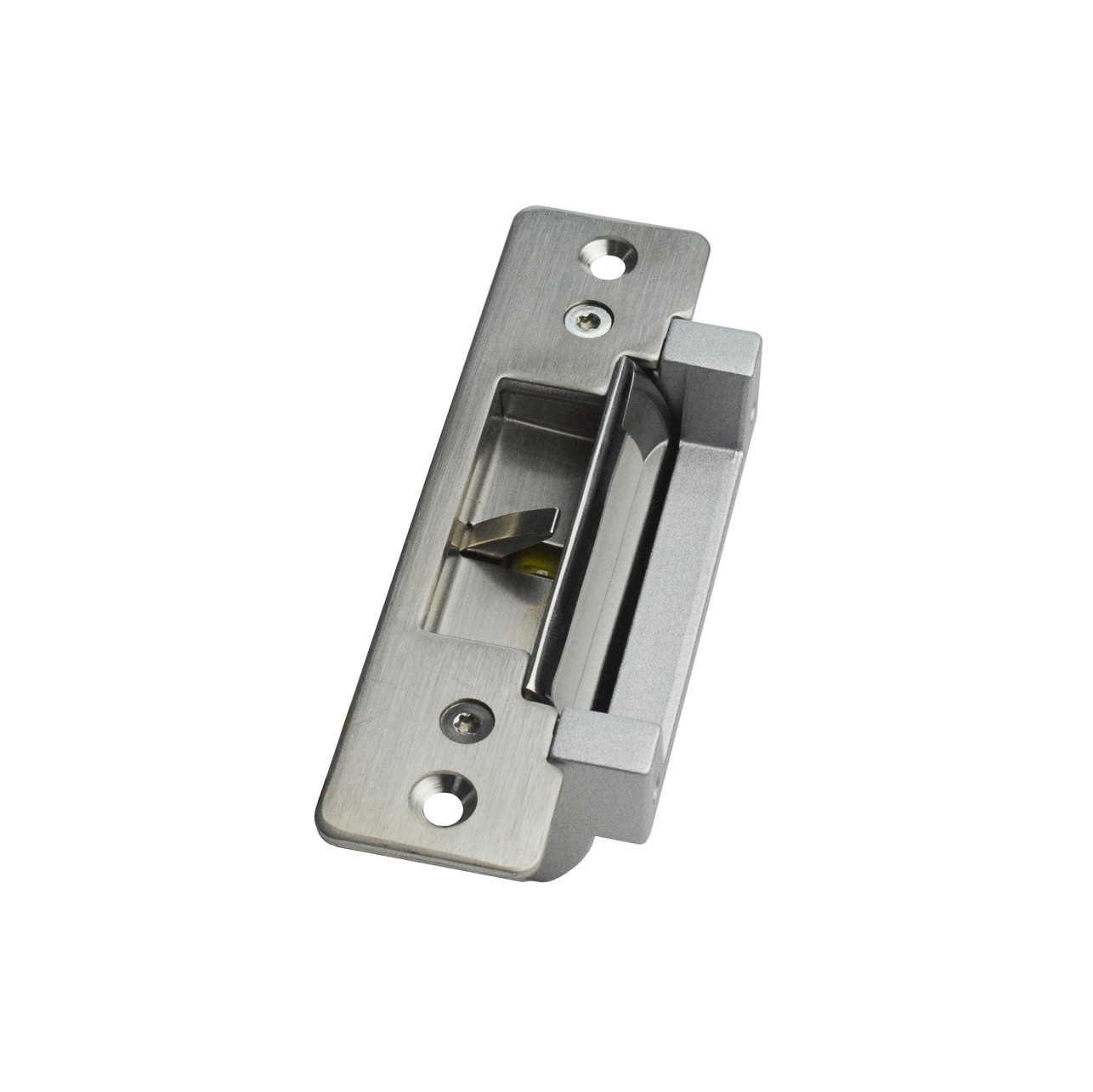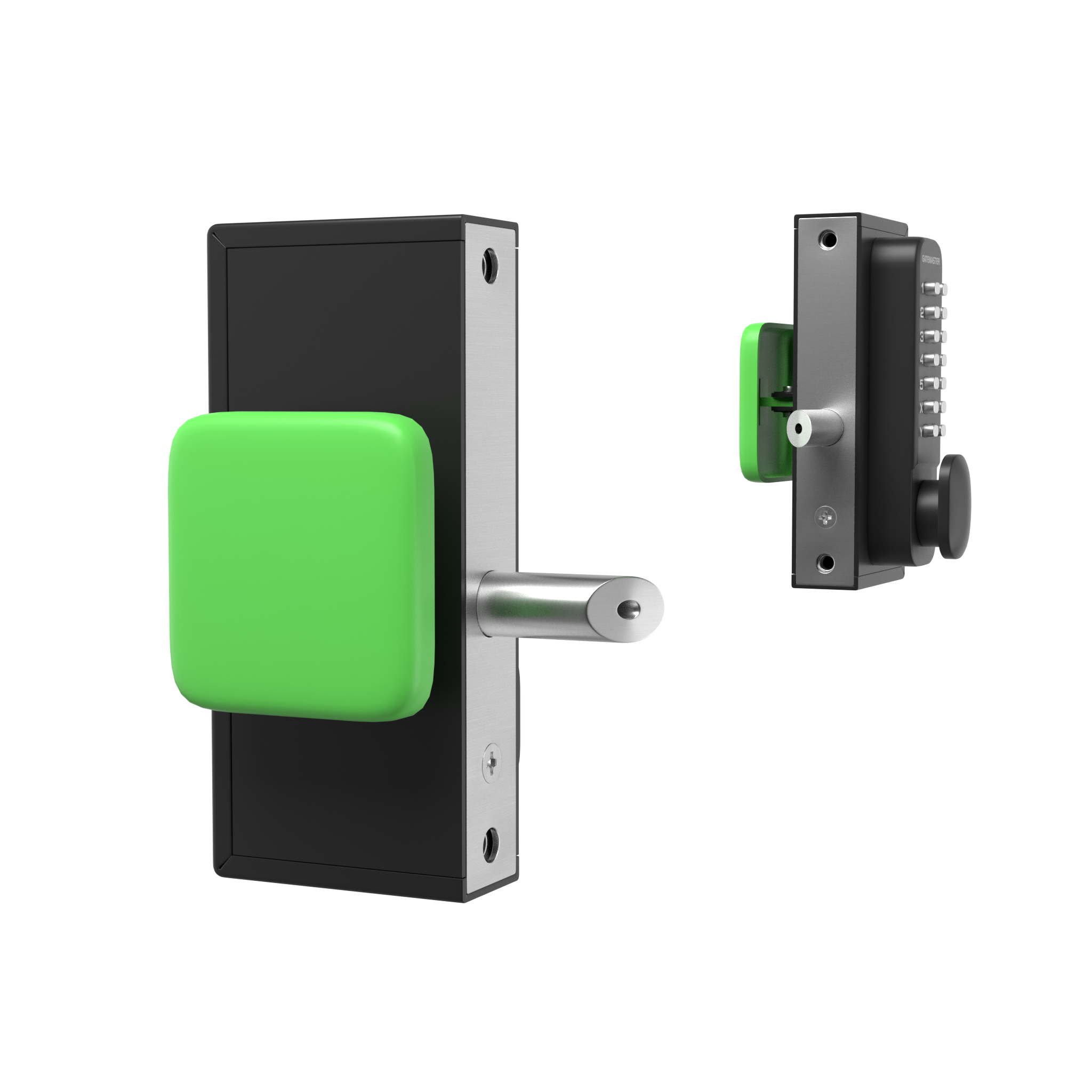 Why would you choose a mechanical code lock?
Gatemaster offers a varied range of code locks, all of which are fully mechanical: this means that they do not require any form of electricity or battery power. This can be a significant advantage in certain situations.
You can see our range of mechanical code lock here: https://www.gatemasterlocks.com/product-category/gate-locks/digital-locks-2/
Easy installation on remote locations
It would be fair to say that in the main fence and gate installers are a pretty hardy bunch – working outside in all weathers, with heavy materials in sometimes very difficult situations. Gates and fencing are required in a wide variety of locations; around electricity pylons, alongside motorways and railroads, on drilling platforms in the middle of the sea, near harsh coastal areas, and even the domestic installations have many challenges – to name but a few!
Quite often all those gates need to be accessible by a number of authorised persons, where keys are usually not the best option.
In these situations, do you want to have to find a power source, dig a trench and running long lengths of cabling for an electronic system? Most people would need no persuasion that this task could be very costly and time consuming. As a result, the ease of a mechanical code lock makes it very attractive!
Never run out of 'juice'
Additionally, locks at remote locations are quite rarely used, but they still need to work flawlessly every time they are required. Batteries can run out at an inappropriate moment, and electrical wiring can easily become problematic in harsh conditions. Imagine trying to get onto a drilling platform in the middle of a storm and finding the lock is stuck?
A mechanical code lock is a simple and reliable locking mechanism is essential in such situations.
Price and security
Even on private houses, some sort of access control can be useful. Children come home from school and need to bring their bicycle through their gate along with their friends, and the window cleaner or the mother-in-law occasionally like to invade. In these cases, having to share a bunch of keys is not always the best solution.
As mentioned before, installing an electric or electronic system can quickly become a costly undertaking when you take all the elements into account. However, going for the cheapest option is not always a safe bet. Some low-end electronic code panels have a "dry contact" – this means they can be easily passed by creating a short-circuit. A split solution is a safer option in this case.
Complex solutions that connect wirelessly to the internet or other devices can be prone to all sorts of threats, including hacking over the internet, so you either have to trust that the manufacturer has taken the necessary precautions, or you need to do your own bit of research. Often, this will end up to be an 'overkill' for the actual task at hand.
In the end, a simple mechanical code lock with a heavy latch with just a couple of different codes can be the best option. If you want additional protection of the latch, take a look at our BSK security keep:
Options and upgrades
It is never nice to hear "you should have thought of that before" – and it is definitely not something you want to tell your customer. Luckily, you probably won't have to: if you have chosen to work with Gatemaster locks, we did think of that before, so our locks can replace one another with no extra effort. All of the locks from the Superlock series fit in the same holes. So when you have prepared the gate for installation, your customers can change their minds at any time.
We offer both a double-sided or single-sided mechanical code lock, together with a quick exit option. These are also all interchangeable with our key and handle Superlocks if the digital lock didn't work out.

Why would you choose a Gatemaster electric strike?
When you are installing an automated gate, there is often a pedestrian gate to one side. In some cases the customer will expect this gate to have an intercom or an electric release of some sort. That is usually not a complicated addition, since all the wiring will be run to the location anyway.
There are obviously other situations where a remote release or a combination of physical and electronic access control are required: such as school gates, office buildings, parking garages, and so on.
Unfortunately, some less experienced gate professionals use systems that were designed for inside or entrance doors – including the latch. This is definitely not recommended!
Gates are not doors: they are designed to be outside and withstand any changes in the weather, ground shifting, all kinds of changes overtime, maintenance-free, for longer periods. Gates are legally required to have larger gaps between the frame and the posts for safety reasons. All this can cause movement and corrosively attack the material, which internal hardware products are not equipped to deal with.
Gatemaster ERHDM electric strike is designed for these situations as it:
Is made of stainless steel
Allows for bigger gap tolerance
Is reliable and durable
Next to that, the Gatemaster strike can work with nearly any existing system as it:
Can be set to function in 'fail-open' or 'fail-close'
Is designed to connect to any existing access control system, including electronic keypads, quick releases, remote controls or numerous other accessories
Can work both with Gatemaster locks and other external locks
Find the product here.
Conclusion?
To conclude, we believe that our mechanical code locks can help make your life easier because they are quick and easy to use and install, will never run out of "juice" and will be keeping your property secure without you having to think about it. They are a great solution for difficult locations and often are a money saver compared to electronic systems.
When an electric strike is required, we obviously urge everyone to use the right product for the right job and choose for a product that was designed for outside.
We passionately believe that over-complicating things is never a good idea, simple and sturdy products will do their job for a long time and will add a robust finish to any gate. On the flip side, nobody ever blames the manufacturer of the spare parts when their car breaks down. So choosing a poorly made or unsuitable lock could well come back on the gate installer, not the hardware company!
Looking for a solution for your gate?  We can point you in the right direction, just give us a call on +44 (0)1243 558580 or send us an email at sales@gatemasterlocks.com.
Read more